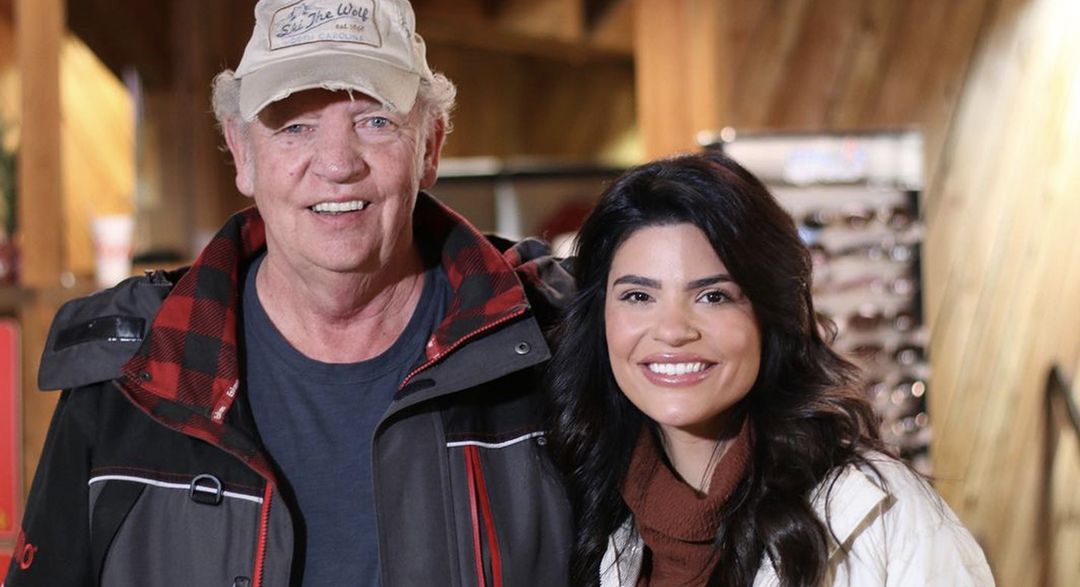 Small independently owned ski resorts have deep roots in the history of skiing in the United States. Throughout time, some of them have been taken over by larger resorts or groups and some have gone out of business. There is so much competition in the ski industry and resorts need to keep current and provide guests with the best experience possible. Running and operating a ski resort has never been easy and in today's market it is only getting harder and more expensive. The ski industry is tough, especially when we have seasons with low amounts of snowfall. With that in mind, how hard it would it be to run a ski resort in North Carolina?
Wolf Ridge Ski Resort is a small resort near Asheville in western North Carolina that has a deep history of skiing in the Southeast. Wolf Ridge was just recently bought by Deborah and David Hatley and are rebranding the resort and calling it Hatley Pointe which will be a boutique mountain resort. Wolf Ridge has been under criticism in recent years for its lack of snowmaking and maintenance and that is something the new owners are going to change. It is known for having some of the best terrain in western North Carolina.
The Hatleys also own Coffee Ridge which is an exclusive wellness couples retreat in Flag Pond, Tennessee. That is how they met Orville English, who at the time was the owner of Wolf Ridge, who became their friend and gave them season passes to visit the ski resort. They visited Wolf Ridge and thought it was the "sweetest, most charming place," according to Deborah Hatley. The resort has an elevation of 4,700 feet and 54 acres of skiable terrain, 15 runs, 3 lifts, and provides night skiing as well.
In 2020, English asked the Hatleys if they would be interested in purchasing Wolf Ridge and they immediately said no. Deborah Hatley candidly admitted that she or her husband knew nothing about skiing or the industry at the time. "The proposal was completely incidental and unexpected," said Hatley who was still working on building Coffee Ridge at the time.
How the Hatleys decided to purchase Wolf Ridge is an inside joke between Deborah and David Hatley. The first time Deborah skied was at Wolf Ridge before they purchased it. Deborah and her husband had a bet if one of them could make it down the mountain without falling, then they would purchase the resort. Deborah made it down the slope, but her husband did not and had to walk down the mountain. Deborah said with a laugh, that her husband was so mad and said to her, "How did you make it down the mountain and I didn't!" Her husband said it was meant to be because now Deborah will be the one running Hatley Pointe as her own venture.
"If we are going to do this, we need to get invested and figure out the ski industry, the ski lodge, and the ski resort," said Hatley. They closed on the purchase of Hatley Pointe on March 1, 2023, and are focusing on making the resort the best ski resort to visit in the region. She said the 500-acre ski resort is the heart and home of the community, which is the main reason they purchased it. Locals have said that Wolf Ridge has the best terrain in Western North Carolina, but none of them went there because it was so run down.
Hatley's plan is to turn the mountain into a four-season resort and focus on providing quality services to their guests. Phase one is rebuilding the current lodge and purchasing a fleet of 45 automated snow guns to improve conditions on the mountain. The infrastructure was almost 40 years old and is an important upgrade that will help keep trails open in North Carolina when Mother Nature does not cooperate. The resort also invested in brand-new ski equipment for renters and plans to have mountain biking during the summer.
Providing the guests with a place to ski that is more exclusive and gives them a complete mountain experience is one of the things Hatley is focusing on. They have already begun constructing a new lodge, a restaurant that features great food, a bar with a great atmosphere, and want to ensure that they provide quality services to their guests. Hatley Pointe's website states,
"From new dining experiences and amenities to a newly constructed lodge and slope improvements. We aim to present every guest with an exceptional experience."
There is actually a whole other side of the mountain at Hatley Pointe which has not been utilized since 2014 when the lodge at the top of the mountain burnt down. Phase two will consist of building an upper lodge at the top of the mountain, with group sales, a new terrain park, and re-opening the terrain on the other side of the mountain. The goal is to provide the best mountain experience in North Carolina for skiers or riders to enjoy. It will also increase Hatley Pointe's capacity and allow skiers and riders access to more difficult terrain.
Back in the day, Wolf Ridge was known by the locals as the place to go if you were an avid skier or snowboarder, said Hatley. Those skiers and snowboarders left because of the decline of the mountain and found other resorts to go to. "We want to pickup on that history and create a place that is for those people, that are from our area, and have a passion and love for these snow sports," said Hatley. "We are local, we are from here, our kids go to school here. We are extremely invested in here."
Hatley Pointe is the closest ski resort to any major highway in Western North Carolina which makes it very accessible to guests who can reach the resort in less than 10 minutes off of Interstate 26. The Blue Ridge Parkway attracts people from all over the world and it is literally in Hatley Pointe's backyard. It provides many great views of beautiful mountains and you can see the seven highest peaks in the Appalachian mountains from the parkway, according to Hatley.
New ownership of any ski resort can bring questions, concerns, and fears, however, Deborah Hatley is focused on getting it right. She has kept on some of the former staff from Wolf Ridge and has hired experienced professionals in the industry to guide Hatley Pointe moving forward. Hatley understands guest services and hospitality, which is her background, but she also understands the importance of providing a great mountain with great terrain. Hatley's vision for the resort promises to provide guests with great service and mountain experiences, and her passion will be the driving force in making that happen.