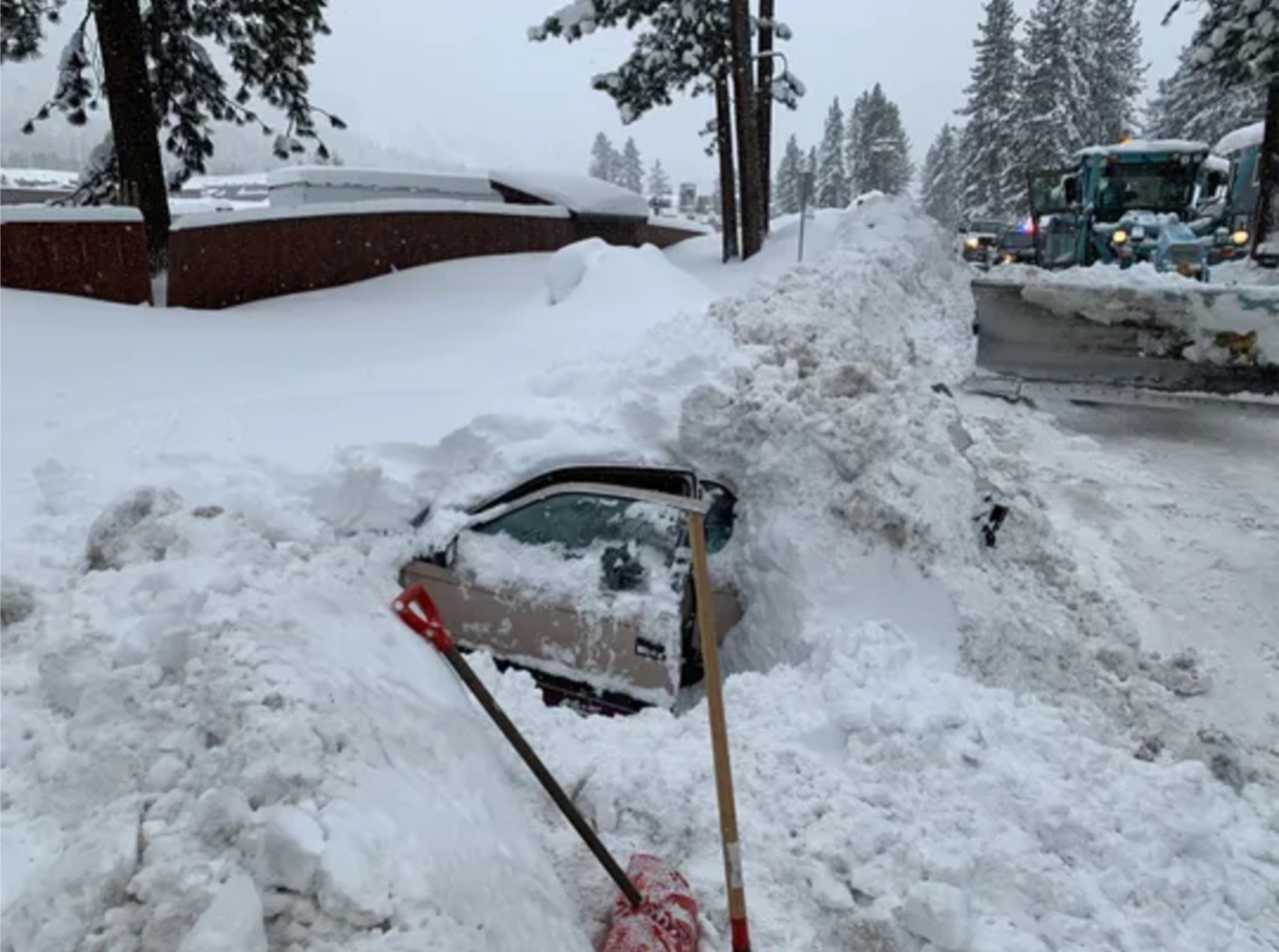 According to the Reno Gazette Journal, South Lake Tahoe Police uncovered a 48-year-old woman in a vehicle that was struck and buried by a snowplow on February 17th. Thankfully, the woman was alive, but her vehicle was covered in so much snow that the plow driver couldn't even see it.
When the plow operator and police arrived to dig it out, they had no idea it was occupied by an individual until they saw a hand pressed against the window. If the snowplow hadn't struck the back of the vehicle, it could've been a different outcome.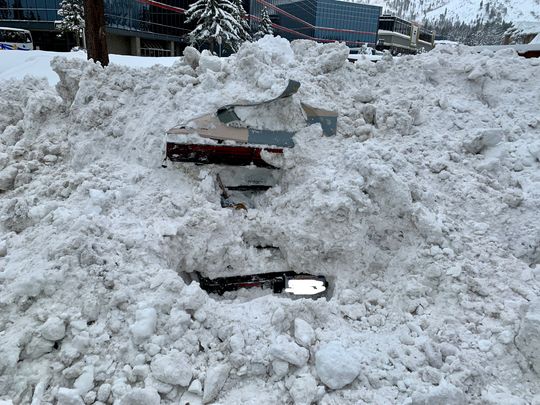 It's believed that the woman was homeless and living inside the vehicle, but she told police she'd only been in there for a few hours. As you can tell by the images, the woman was lucky to make it out alive with the amount of snow that buried her vehicle.
All of these relentless storms in the area this season have made snow removal very difficult. The woman's car was illegally parked on the street when she was struck by the plow truck, which has been a major problem for city officials this winter.