The Norwegian Women's Beach Handball Team has been fined for wearing shorts instead of the regulation bikini bottoms during a match over the weekend. The fine of 1500 euros (about $1750) was issued by the European Handball Federation who described the team's clothing as "improper".
This has sparked a great deal of media attention regarding double standards in the sport. While male beach handball players are allowed to sport tank tops and shorts as long as 4 inches above the knee, women are required to wear revealing tops and bottoms "with a close fit and cut on an upward angle toward the top of the leg". These regulations are from the International Handball Federation rulebook, but the reason for these dress code requirements is unclear.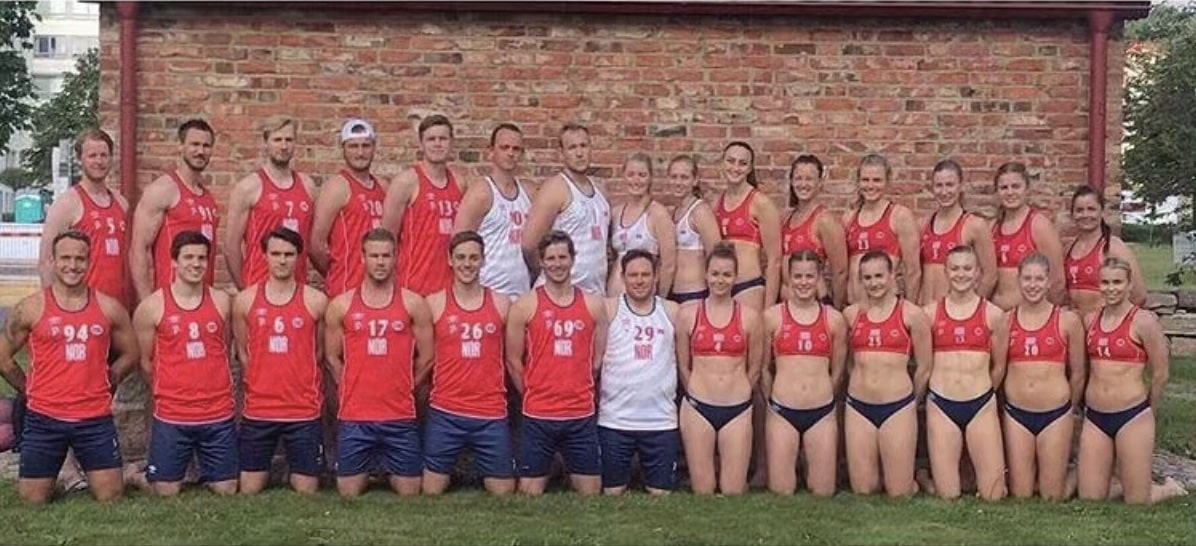 Kare Geir Lio, head of the Norwegian Handball Federation, said they will be covering the fine for the players. "Women should have the right to have a uniform they think is suitable for performing in their sport," he told the New York Times.
The Norwegian women knew they were defying the regulations as they donned their spandex shorts before their bronze medal match against Spain, but they went for it anyway. They later said they were "proud about making a statement", despite not winning the game.
"We are very proud about making a statement in the bronze final by playing in shorts instead of required bikini bottoms! We are overwhelmed by the attention and support from all over the world!" the team posted on their social media. "We really hope this will result in a change of this nonsense rule!"