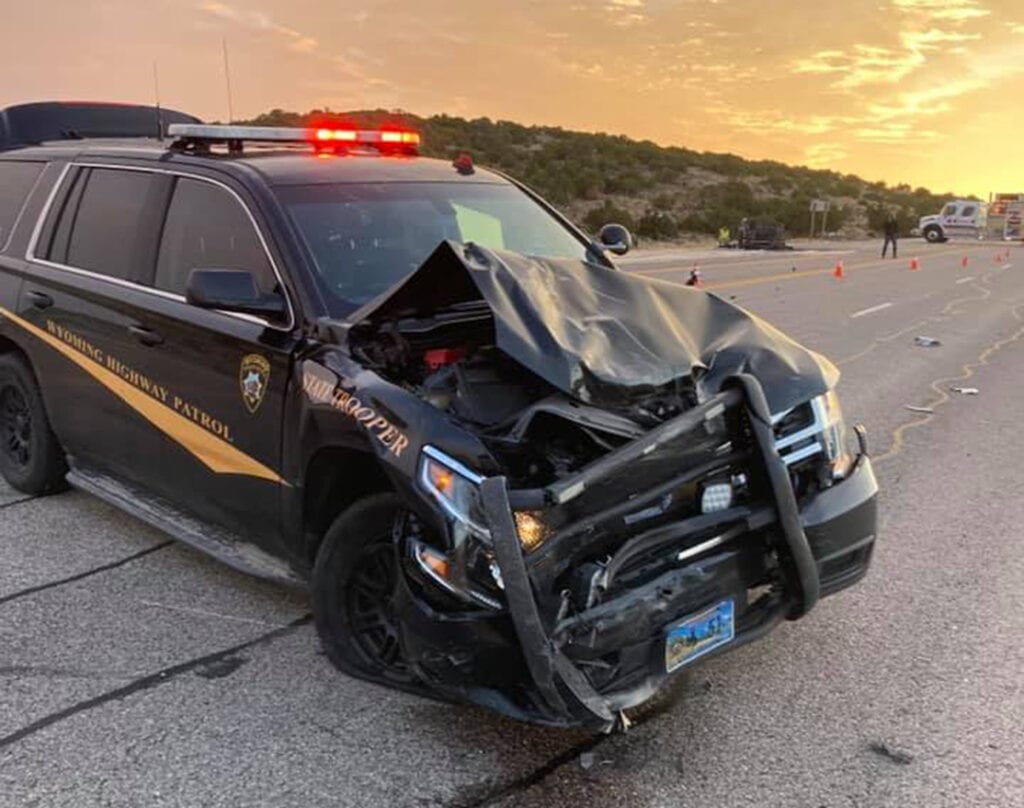 A new National Safety Council (NSC) report shows that Wyoming is last in the nation for roadway safety. The NSC evaluated all 50 states on how well they have protected citizens during the COVID-19 pandemic.
"Despite COVID-19 claiming more lives than accidental drug overdoses, motor vehicle crashes and falls combined, the State of Response: State Actions to Address the Pandemic report uncovers an inconsistent approach that has jeopardized safety – and may have imperiled it for years to come – due to the pandemic's impact on issues such as addiction, traffic and workplace safety," the NSC report says.
The NSC studied how effectively states performed on the following categories during the pandemic:
Employer COVID-19 guidelines: how well states implemented COVID safety guidelines for the workplace such as social distancing, testing, contact tracing, cleaning, and the use of face coverings
COVID testing: evaluated the state's positive test rate and whether a state exceeded federal testing standards
Contact tracing: whether a state hired enough contact tracers, implemented technology to support contact tracing efforts, and whether a state implemented contact tracing standards for the workplace
Mental health and substance use: looked at criteria such as whether states have Medicaid expansion, telehealth parity, behavior health offered through telehealth, DEA waivers for opioid treatment,
Roadway safety: whether states allow red light and speed cameras to increase traffic safety law enforcement, whether states allow officers to stop and cite motorists for not wearing seatbelts and whether ignition interlock requirements for convicted drunk drivers exist
"Each state's overall rating was calculated based on the summary of its ratings in each key area, and, using that data, was given an 'on-track,' 'lagging' or 'off-track' distinction," the NSC says.
Wyoming's scores on the criteria were as follows:
employer COVID-19 guidelines: Lagging (score of 3.5)
COVID testing: Lagging (score of 1)
contact tracing: Lagging (score of 1.5)
mental health and substance use: Off-track (score of 3)
roadway safety: Off-track (score of 0)
Only 12 states received an overall "on-track" rating in the report. New Mexico, New York, California, Rhode Island, and Washington had the highest overall ratings.
https://twitter.com/advocateswyo/status/1311379422570704896?s=20