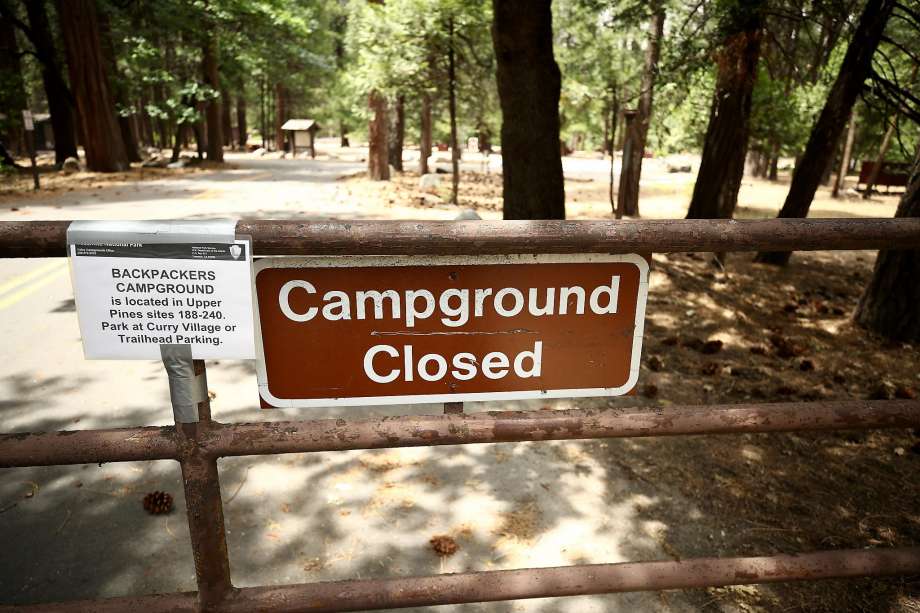 Two weeks after beginning a phased reopening, Yosemite National Park, CA has announced that some of its campgrounds won't now reopen until August due to coronavirus concerns.
After being closed since March 20th, 2020, officials began reopening campgrounds earlier this month. The open campgrounds have more distance between campsites, allowing for greater social distancing, than the campgrounds that will remain closed.
"We are keeping the campgrounds closed based on public health guidelines and concerns over social distancing."

– Park Ranger Jamie Richards
The state of California has seen a spike in coronavirus cases as lockdown measures are relaxed, although there haven't yet been any confirmed cases in Yosemite.
Anybody with reservations at the following campgrounds between now and July 31st have been canceled, and refunds have been issued:
Bridalveil Horse Camp
Crane Flat
Hodgdon Meadow
Lower Pines
North Pines
Tuolumne Meadows
50% of Upper Pines
Visitor centers and other facilities remain closed or have reopened with limited access to help prevent the spread of the virus. An estimated 4.5 million people visited Yosemite in 2019.
Yosemite National Park is an American national park located in the western Sierra Nevada of Central California, bounded on the southeast by Sierra National Forest and on the northwest by Stanislaus National Forest. The park is managed by the National Park Service and covers an area of 748,436 acres (1,169 sq mi; 3,029 km2) and sits in four counties: centered in Tuolumne and Mariposa, extending north and east to Mono and south to Madera County. Designated a World Heritage site in 1984, Yosemite is internationally recognized for its granite cliffs, waterfalls, clear streams, giant sequoia groves, lakes, mountains, meadows, glaciers, and biological diversity. Almost 95% of the park is designated wilderness.