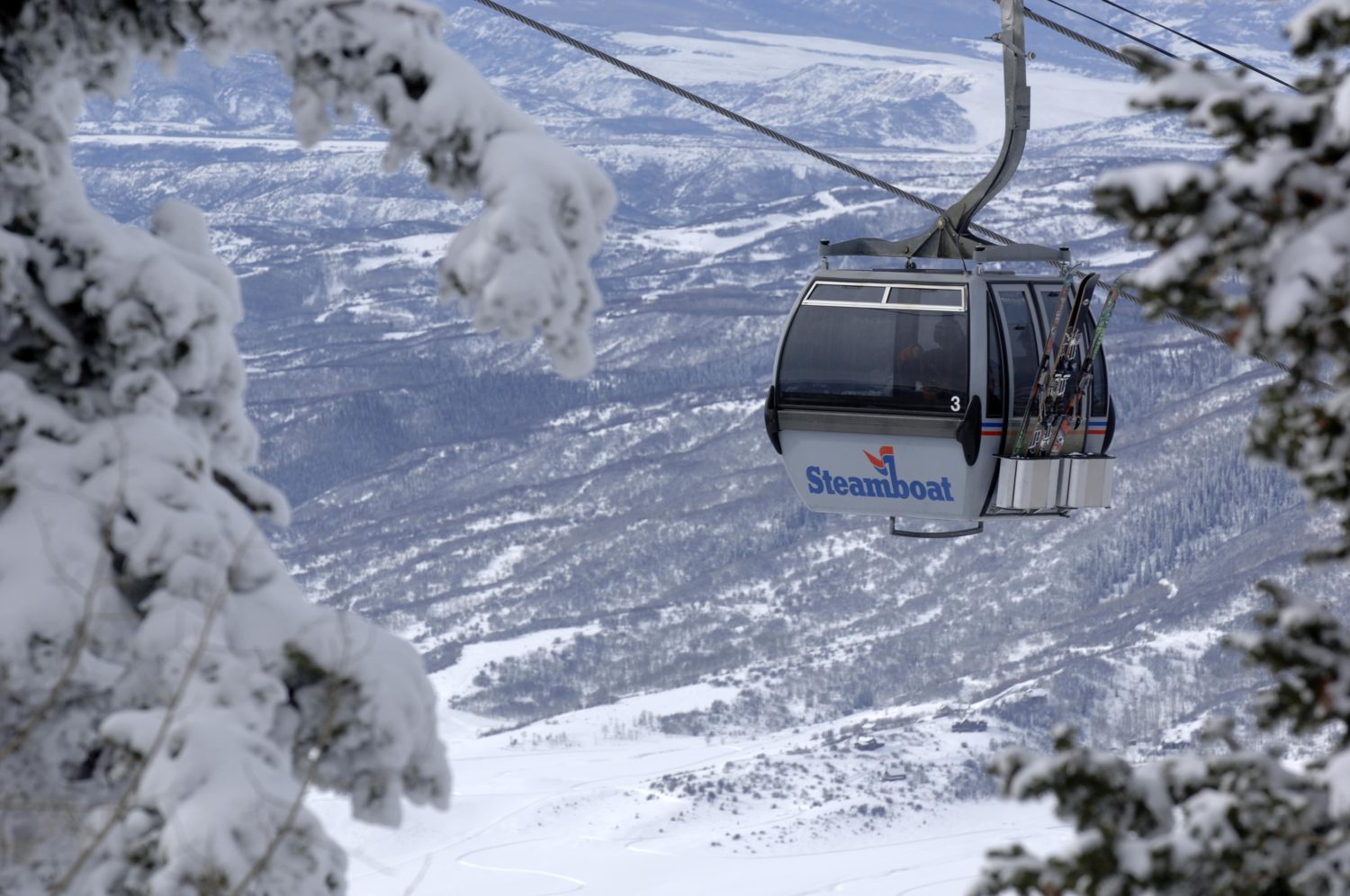 Alterra Mountain Company has announced a $15 million replacement project of Steamboat Ski Resort's existing gondola with a new eight-person gondola for the 2019/2020 winter season, helping to enhance the guest experience at the Colorado destination.
Alterra Mountain Company, created in 2017, is comprised of 14 North American mountain destinations throughout six states and three Canadian provinces: Steamboat and Winter Park Resort in Colorado; Squaw Valley Alpine Meadows, Mammoth Mountain, June Mountain and Big Bear Mountain Resort in California; Stratton in Vermont; Snowshoe in West Virginia; Crystal Mountain Resort in Washington; Tremblant in Quebec, Blue Mountain in Ontario; Deer Valley Resort and Solitude Mountain Resort in Utah; and CMH Heli-Skiing & Summer Adventures in British Columbia. The Ikon Pass was introduced in January 2018.
"From day one, Alterra Mountain Company has emphasized our commitment to enhancing the guest experience across our family of 14 North American destinations. We are focused on improving every aspect of a guest's visit, while preserving each destination's unique character and traditions," said David Perry, president and chief operating officer of Alterra Mountain Company. "We have designated $555 million in capital investment over five years company-wide, and Steamboat's new gondola fits seamlessly within our plans. We are excited to invest in infrastructure, and proud of the positive impact it will make on the community, our guests, and the future of Steamboat."
The Doppelmayr-designed gondola will feature new level-walk-in cabins, plus an additional 12 cabins added to the line, increasing from 125 to 137 total cabins. The current ride time will go from 12 minutes to less than 10 with increased speeds from five meters per second to six meters per second, increasing uphill capacity nearly 38 percent from 2,600 people per hour to 3,600. The new gondola cabin design will allow the resort to streamline freight hauling, eliminating guest impact while hauling more than 10,000 pounds of food up per day to support on-mountain dining. The new gondola will feature all new drives, brakes, line equipment, and top-station bull wheel, along with all new towers to support the new machine. Work on the new gondola will begin immediately after the resort closes for the 2018/19 winter season and the new gondola is expected to open in November 2019.
"The new gondola demonstrates Alterra Mountain Company's continued commitment to Steamboat Ski Resort, coming on the heels of nearly $12 million invested in Timber & Torch, the Taco Beast, and other resort improvements for winter 2018/19," said Rob Perlman, president and chief operating officer for Steamboat Ski & Resort Corporation. "Everyone knows the gondola is the main lift out of the base area, and having a new, high speed, state of the art transportation system will be a noticeable improvement not only in the winter on Champagne Powder snow mornings, but also during the summer with our popular sunset happy hours."
Alterra Mountain Company will announce company-wide capital investments for the 2019/2020 winter season in the spring of 2019.