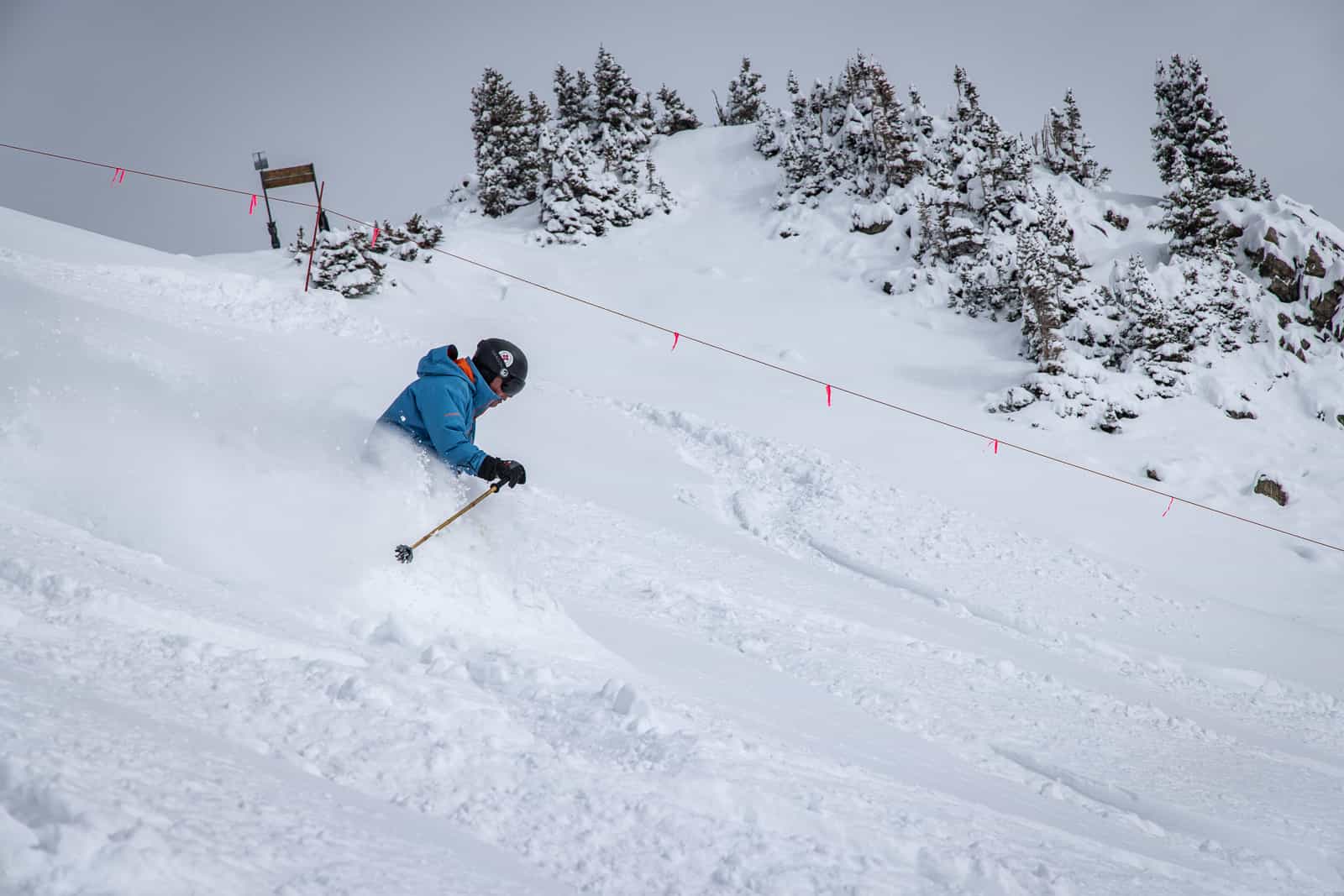 With the amount of snow the west saw in April and May, we all wished our favorite resorts would either reopen having closed for the season or reopen closed terrain so we could take advantage of that sweet late-season pow. When Palisades Tahoe got dumped on in April and extended its season, who wasn't clamoring for them to reopen KT-22?!
Turns out it's not just as easy as dropping a rope and letting skiers and riders hit the fresh snow, as Alan Henceroth, Arapahoe Basin's COO, explained on his blog this morning:
A few of you have asked why we did not re-open lifts and terrain following the storm. In the Fall and early Winter, we spend days and sometimes weeks getting terrain ready to open. While it would be fun to re-open, it is unrealistic for us to think we can reasonably re-open terrain in late May while maintaining an acceptable safety standard.
Most of the areas currently closed, have been closed for days or weeks. All of the safety equipment has been removed and stored. Most of our Lift Operators have moved on to vacation or other work. The Lift Maintenance crew has even started their off season maintenance work. Most of the closed areas had little or no snow especially at lower elevations. I know it looked great, but the closed areas were not up to our standard. As always with us, employee and guest safety comes first. Today the temps should get in the 50's again and many of those areas will be bare ground by day's end.
The amount of work it would required to re-open for such a short window of time with very questionable conditions is just not worth it. I love that everyone wanted to go skiing, but re-opening closed terrain was not a sensible option for us.
So, there you have it. From safety equipment to staffing and workforce deployment to quality assurance, it's not worth it for resorts to reopen or reopen terrain.