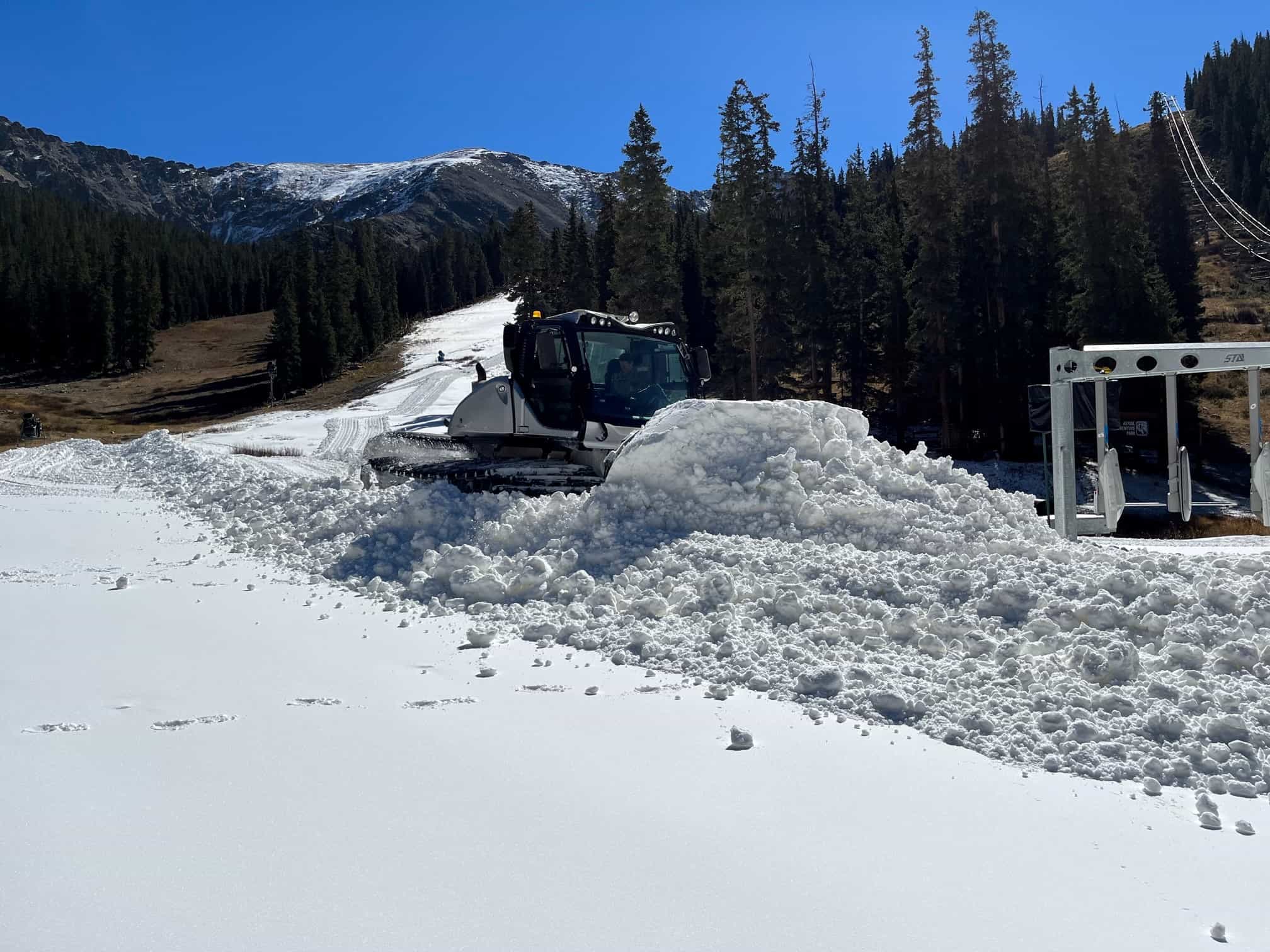 Although a substantial snowstorm is set to dump multiple inches of snow on Colorado's mountains this weekend, the previous two weeks of snowmaking will determine how early its ski resorts open. Arapahoe Basin started making snow on October 9th and has hinted it could open this weekend.
On his blog yesterday, A-Basin COO Alan Henceroth teased that they have "made almost enough snow to get High Noon open." The snow is there, and the snowcats need to spread it around—which they've started.
"Whenever you see the cat on the hill, it means we are getting close to opening day."

– Alan Henceroth
Three Midwest resorts have opened this season; Wild Mountain, MN; Tower Andes Hills, MN; and Trollhaugen, WI. Arapahoe Basin hasn't won the race to open since 2019, when it pipped Keystone by a matter of hours. Last season it opened on October 17th.
Elsewhere in Colorado, Copper Mountain looks like they could start lifts turning at any moment, although they will only be open for ski teams' training. Loveland and Keystone, who both began snowmaking the same week as Arapahoe Basin, have already said it's unlikely they will open this week, reports the Denver Post. Breckenridge started snowmaking yesterday and Vail on October 13th, both targeting a November 11th opening day.
Arapahoe Basin hasn't confirmed they would open this weekend, stopping short by saying, "We are getting closer by the day. We're going to open as soon as we possibly can."