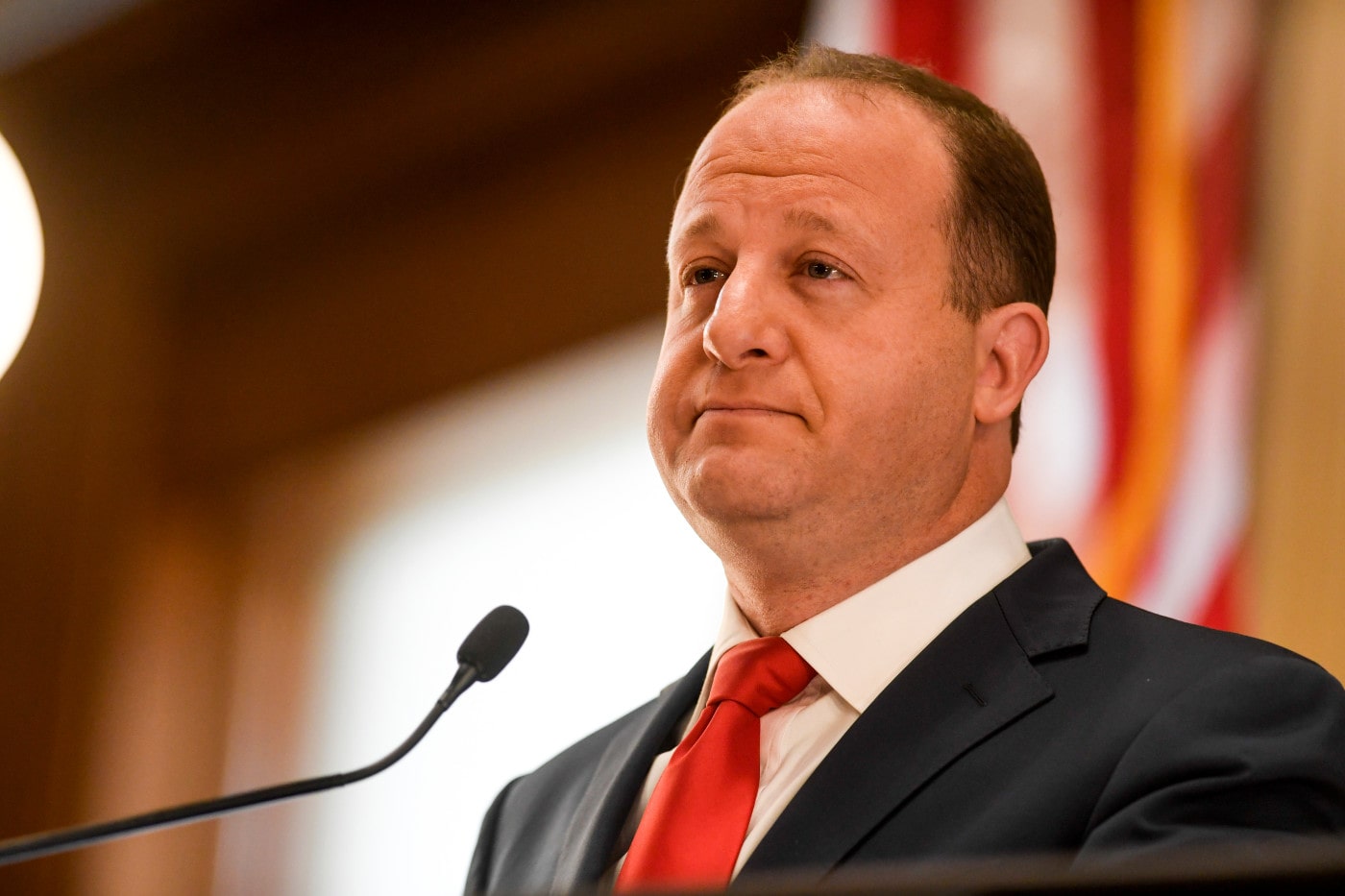 Colorado Governor Jared Polis announced yesterday that his stay-at-home order will expire on April 26th but some restrictions will remain in place. Outlining his 'safer-at-home' guidelines, life will not return to normal immediately, but there will be a transition period through May 4th. Stay-at-home is no longer an order, but officials are still urging citizens to stay in.
The relaxation follows what Polis called a successful first phase response to the coronavirus, with phase two gradually returning life to normal step-by-step.
"It's not a time for anxiety or fear. It's a time for caution. It's a time for informed decisions. It's a time for calculated risk," Polis said during his press conference. "It's a time to find a way to live in a sustainable way…emotionally, mentally, and economically."
Polis added that he expects Eagle County, home to Vail Resort and one of the counties hardest hit by the coronavirus, to be the first in the state to reopen and he will be in Eagle County on for an announcement towards the end of the week. Eagle County, with 486 cases and seven deaths, has seen a consistent decrease in cases over the last two weeks, has the necessary testing equipment and is able to monitor and perform contact tracing for cases. In Denver, Mayor Michael Hancock announced that city-owned golf courses will reopen on Wednesday, with restrictions. Mountain towns will take the longest to recover as they don't currently have the tourists to support the local businesses.
"We know that business will be slow," Polis said. "While stores may be open, there's not going to be, nor does Eagle County even want, nor do they have, the level that they would have in summer, of tourism. It's going to be a tough time across our economy."
Polis' "Safer at Home" guidelines will see the reopening of retail stores and personal services, such as salons, tattoo parlors, gyms, and dental offices, although strict social distancing measures will still be enforced, and noncritical offices can also reopen, albeit at half capacity. Those over the age of 60 and/or with preexisting conditions are still encouraged to remain at home. Polis reminded everyone that they should, at all times outside the home, still be wearing masks. The state still expects to see positive cases and fatalities throughout the year
Since the stay-at-home order was first issued, Colorado has sustained about 75 to 80 percent social distancing. The goal of phase two is to reduce that to 60-65%, said Polis. Everything is being constantly monitored, and should it be necessary, Polis will not hesitate in returning to the stricter 'stay at home' policy.
Looking further into the future, Polis hopes to see restaurants begin to open, under strict rules, mid-May.
"We'll prepare all those best practices, but it's unlikely we can go live with restaurants until we have some data on the retail and the 50 percent workplace density and all that," Polis said. "Then we'll be able to make that decision, mid-May — OK can workplaces go up to 70 percent or not? Or do they have to go back? Do restaurants open at half capacity? I can't wait till we get there, because frankly at the end of this we want to have restaurants, we want our small businesses to be in business, and we know that the longer this goes with them only being able to do delivery and take out, the less they'll be able to hire back their workforce."
Below is a list of Colorado's "Safer at Home" Guidelines:
Everyone should continue to stay at home as much as possible.
Vulnerable populations should continue to follow stay-at-home guidelines.
Additional precautions, including additional testing and mask-wearing, are required at nursing homes and assisted care facilities.
Face masks are encouraged anytime you leave home.
Gatherings over 10 people are prohibited.
Critical businesses will remain open with strict precautions.
Retail businesses can open for curbside delivery starting April 27. Those that want to can open to the general public on May 1 with additional social distancing precautions.
Noncritical offices can open at 50 percent capacity starting Monday, May 4. Commercial offices are advised to have symptom and temperature checks in place. Telecommuting should be maximized, especially for vulnerable communities. Warehouses and manufacturers are encouraged to run multiple shifts if possible to maintain 50 percent capacity.
Childcare will remain open with strict precautions.
Education facilities will remain closed.
Personal services (such as salons, tattoo parlors, dog groomers, dental offices, gyms, etc.) can reopen with strict precautions.
Real estate sales can continue with private showings, but no open houses.
Elective surgeries can resume with precautions.
Bars, restaurants, and clubs will stay closed for the time being, although a phased-in reopening of restaurants is expected during this phase. Polis said the state wants to wait until data is available from the other relaxed measures before reopening restaurants, but they'll start preparing for those best practices (which will include reducing density) over the next few weeks.
The state of Colorado has seen 10,106 confirmed coronavirus cases, resulting in 449 deaths.