The latest storm has been kind to Colorado, but one resort has done better than the rest. Crested Butte just got the most snow in Colorado out of this last storm.
What's more, there is another two feet at least forecast for the next week.
Over 20" of new snow fell at Crested Butte Mountain Resort, CO, in the past week, allowing for plenty of early-season powder turns for skiers and riders.
Crested Butte opened for the season on November 23rd with 62 acres of terrain, thanks to more than 18 inches of early natural snowfall and the work of CBMR's impressive snowmaking team. Open runs were Peanut, Skiway, Lower Keystone, Warming House Hill, Houston, Lower Ruby Chief, Upper Conundrum, Augusta, and the Ski and Ride School learning area.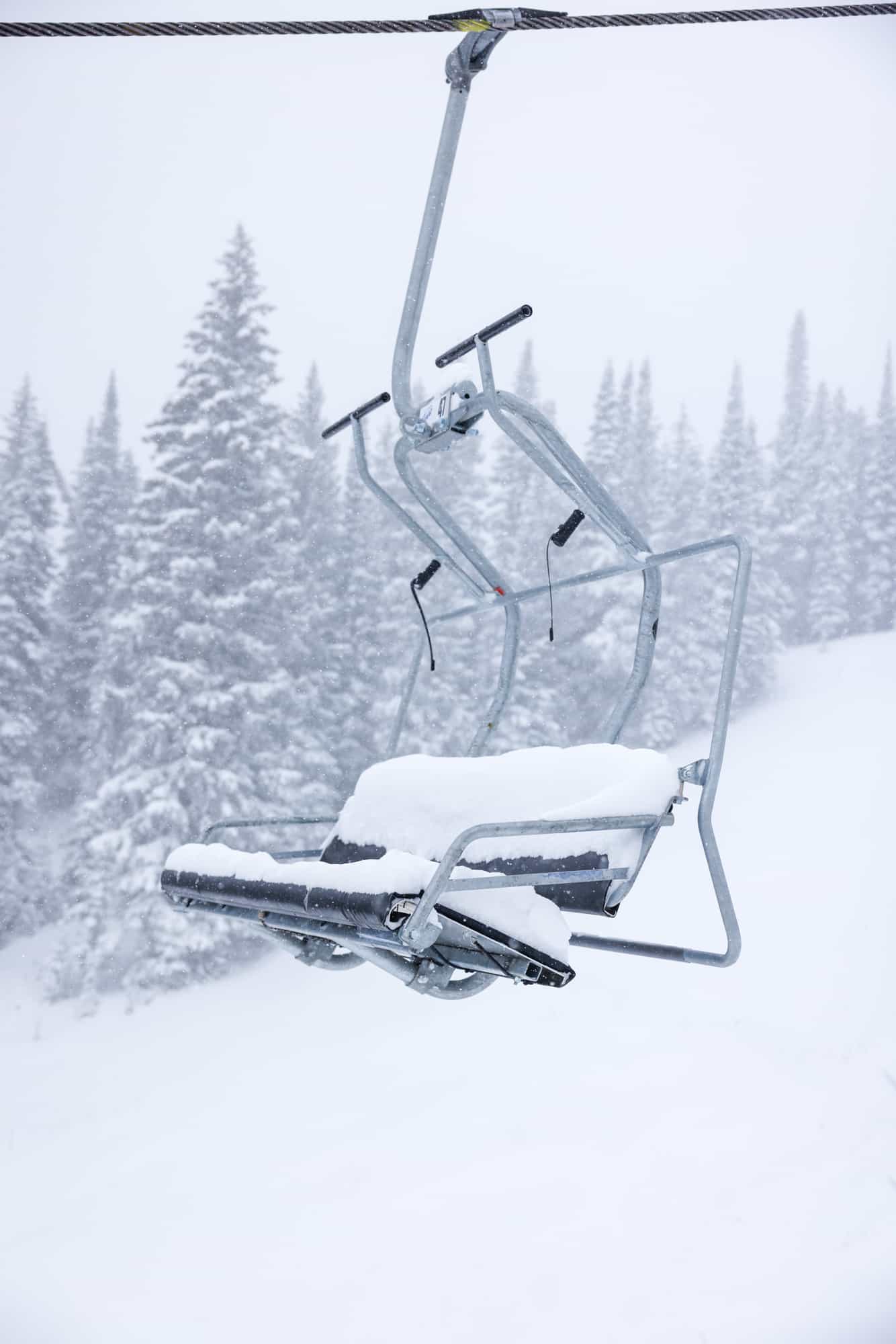 The resort has seen 38″ of snow so far this winter and has a 25″ base. Thanks to the hard work of crews it was able to open up the Paradise Express yesterday.
With a whole lot more in the forecast expect further terrain openings in the coming days. As always, you can check the lift and terrain status page for all open terrain.
Winter is well and truly underway at Crested Butte.
Signature Events Return to Crested Butte
The Mt. Crested Butte community is thrilled to welcome back some of its most cherished winter traditions as well as fan favorites. Events this season include:
Santa's Sleigh – Dec. 23: Santa sneaks in a last-minute visit for après in the base area. Gear up for holiday cheer with hot cocoa, and get your picture taken with Santa and his "sleigh" (snowcat).
Holiday Costume Day – Dec. 24: Dress as Santa Claus or put on your holiday-themed costume and parade down to the base area. Best costumes win prizes!
New Year's Eve Torchlight Parade and Fireworks – Dec. 31: Crested Butte's finest ski and snowboard instructors wind their way down the mountain bearing torches that light up the night – followed by a fireworks show to celebrate the new year!
Al Johnson Memorial Telemark Race – March 19: In tribute to a rugged 19th century mailman, competitors test their strength and endurance while wearing wild costumes and Telemark skis! First, they climb 660 vertical feet, then descend 1,200 feet down double-black diamond steeps.
Ski Town Breakdown: Unplugged Series Presented by MTN DEW– March 4, 11 & 18: On Saturdays in March, enjoy live tunes, cold drinks and good vibes at CBMR's free spring concert series at on-mountain restaurants.
Ski Town Breakdown Presented by MTN DEW – March 25: Crested Butte will go all out on the final free spring concert of the season with a big show in the base area sponsored by Mtn Dew. Look forward to a Base Bash complete with swag giveaways and beverage sampling.
Pond Skim – April 1: The end of ski season is one last excuse to celebrate, dress up in silly costumes and gather together for fun events like CBMR's pond skim, where contestants skim across water on their skis and snowboards, all while trying to put out the best trick.
Closing Day – April 2: The last day of the 2022/23 CBMR ski season. Enjoy the sun and some turns for one more day.