Since 2011, Garmin inReach® satellite technology has helped individuals stay in touch globally, send and receive messages outside of cellphone service, navigate routes, track and share journeys and, when necessary, trigger an interactive SOS message to Garmin Response, the 24/7 staffed global emergency response coordination center.
Now more than 10,000 individuals' lives have been changed by the help they received after triggering an SOS message on their inReach device. Read on for a look at the statistical breakdown of SOS incidents from the past 11 years.
Where are SOS incidents triggered?
In the event of an emergency, an interactive SOS message can be sent to the 24/7 staffed Garmin Response Center. The trained staff is available to respond to messages, track devices and coordinate with emergency services or others to provide assistance, giving individuals peace of mind in the scariest of situations. Garmin Response stays in touch with individuals until help arrives or until they no longer require assistance.
With 100% global Iridium® satellite network coverage, an SOS can be triggered globally.* That includes lesser traveled places — the southern Pacific Ocean and northern Canada, for example. It is interesting to note how conglomerations of incidents indicate mountainous regions, such as the Pacific Crest Trail in the western United States, the Alps in Europe, and nearly all of New Zealand.
The locations of SOS incidents speak to the power of the Iridium satellite network, the intel of inReach technology, and the sophisticated inner workings of Garmin Response and its ability to make timely connections with local emergency resources in almost any region of the world.
What are people doing when they trigger an SOS?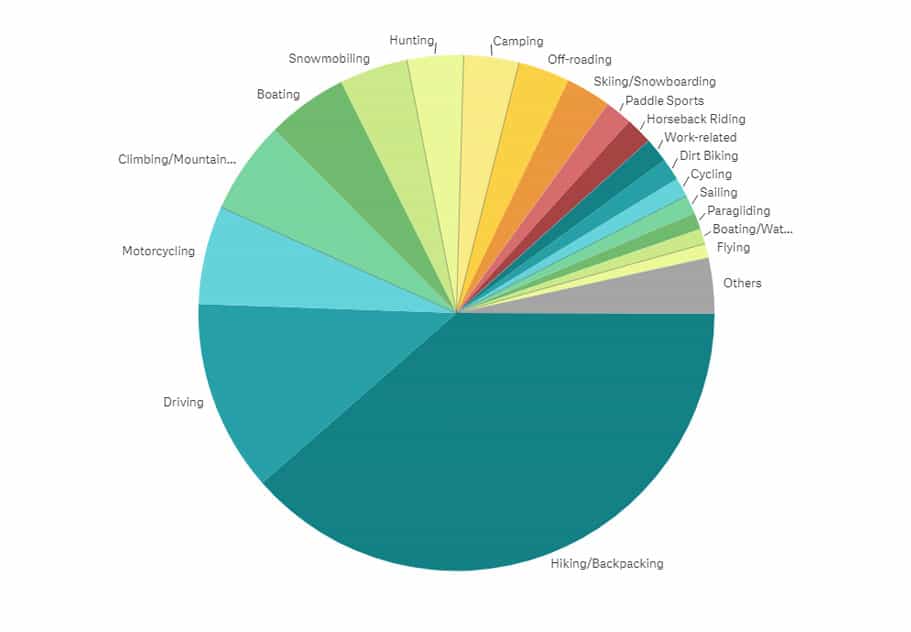 An overwhelming 39% of SOS triggers come from adventurers who are out hiking or backpacking. Interestingly, the next highest number of SOS triggers (12%) comes from driving incidents, proving that you don't have to be stuck on a rocky cliff or lost at sea to hit the SOS button. Many driving incidents involve people simply needing help while on the road and outside of cellphone service. Seemingly normal situations can become worrisome quickly depending on the location and if supplies are lacking or weather conditions are worsening.
The top five activities that people are doing when they trigger an inReach SOS are:
Hiking/Backpacking
Driving
Motorcycling
Climbing/Mountaineering
Boating
Other activities that inReach users have triggered an SOS for include snow sports, dirt biking, flying, rafting, off-roading, horseback riding, and many others.
Why are people triggering an SOS?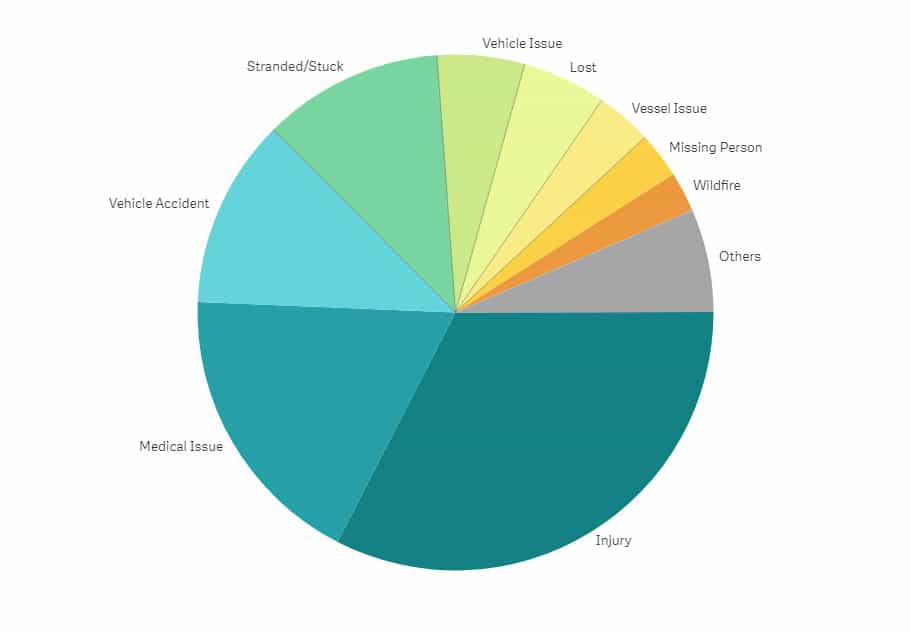 Many people doing outdoor activities create the potential for many emergency situations. The top reason that inReach users trigger an SOS is for injuries, at 30%. An injury can refer to a variety of problems such as broken bones, lacerations, or blunt force trauma from a fall. The second most popular reason to trigger an SOS, at 17%, is for medical issues, which can refer to concerns like altitude sickness, heart problems, and gastrointestinal issues, among others.
The top five reasons people trigger an inReach SOS:
Injury
Medical issue
Vehicle accident
Stranded/Stuck
Vehicle issue
Other reasons include natural disasters such as wildfires, hurricanes, and avalanches; becoming hypothermic or hyperthermic; being stuck, stranded, or lost; and activity-based problems like vessel or vehicle issues and gear failure.
Who are people triggering an SOS for?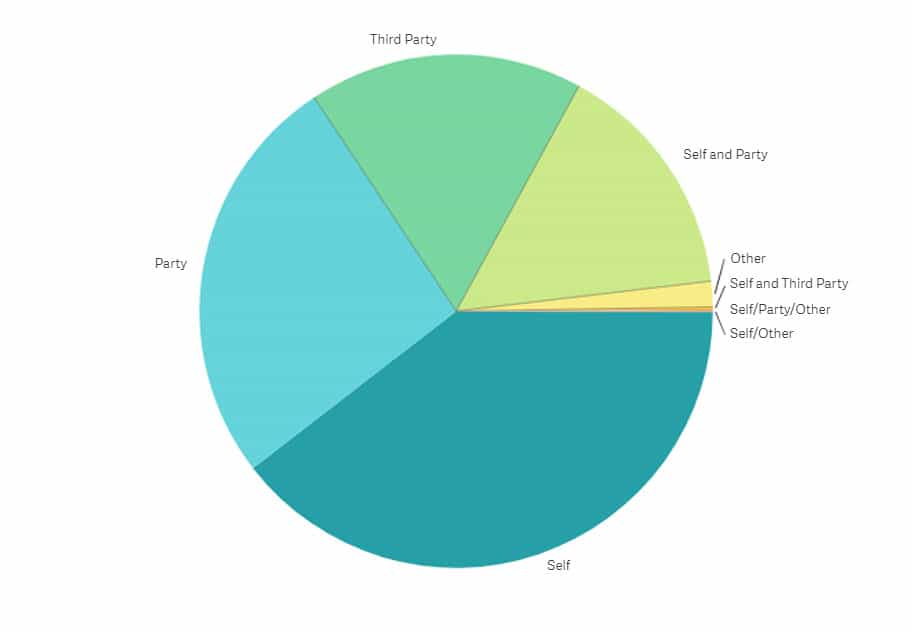 A frequent question we get is who an SOS can be triggered for. The answer is simple: Anybody. While many SOS incidents are for the actual inReach subscriber, nearly two-thirds are for the subscriber's party member or an unknown third-party individual. An SOS can also be triggered to report emergencies, including wildfires or vehicle accidents. As such, we always try to reiterate that it's important to carry an inReach because you never know who or what you might come across when outside of cellphone service.
The next 10,000 SOS incidents
The global map of inReach SOS incidents truly drives home the power of inReach devices and how the technology provides peace of mind to so many — both those out recreating and loved ones at home. Garmin appreciates that so many outdoor enthusiasts trust inReach to be their connection to help while they are out and we remain committed to creating innovative products designed for active lifestyle customers around the world.