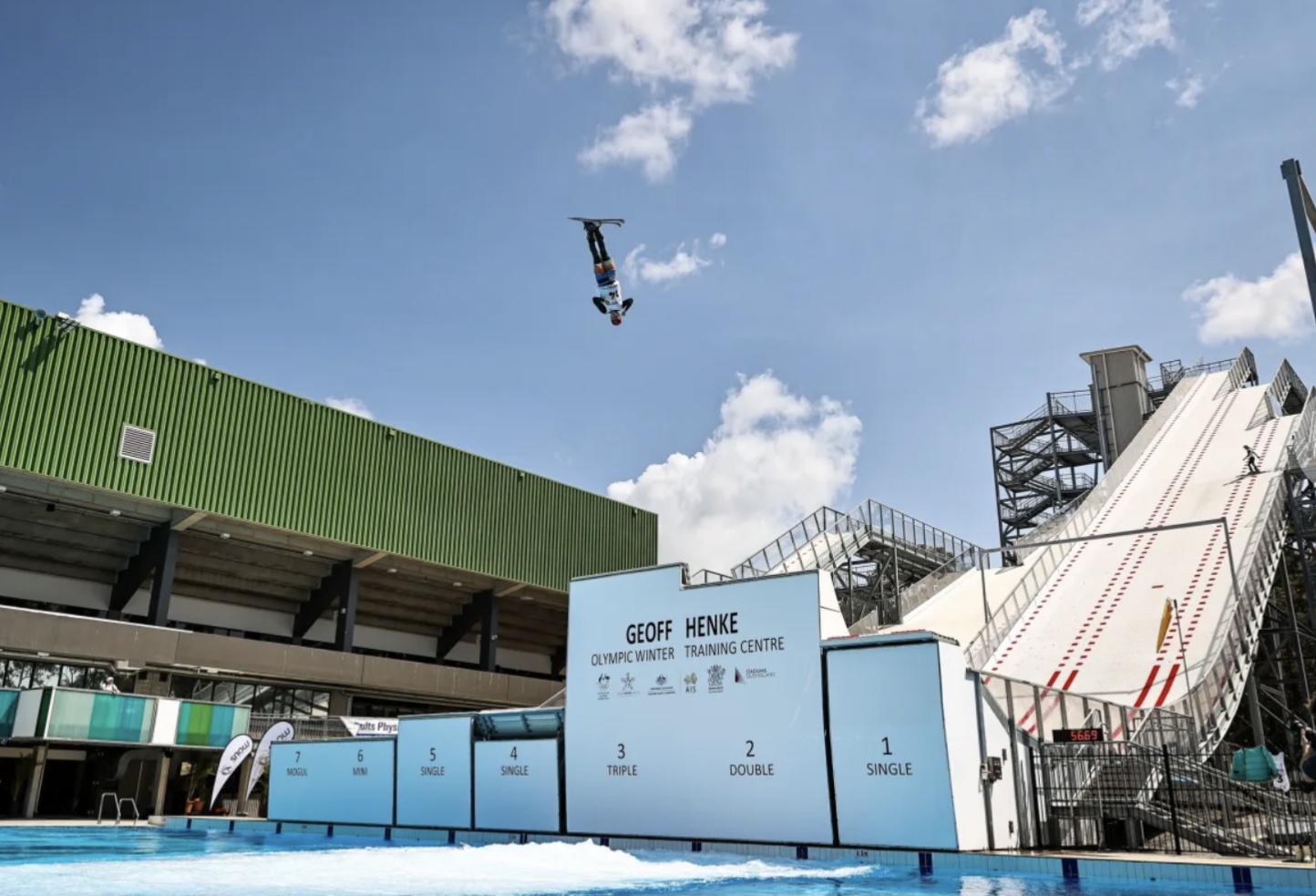 Last Saturday, September 9, 2023, Australia hosted the final event of the inaugural FIS Freestyle Ski Summer Grand Prix Series. The series had started at the Jump'in in Mettmenstetten, Switzerland, and then moved to the Utah Olympic Park in Park City, USA, before moving downunder. Last weekend's event was held at the Geoff Henke Olympic Winter Training Centre at the Sleeman Sports Center in Brisbane in the state of Queensland, known as 'the Sunshine state'.
The Sleeman Center was built in 1982 and features several different training facilities for national level athletes. In 2020, the Geoff Henke waterramp was added, boasting several water jumps for aerial skiing as well as a moguls ramp. Geoff Henke was an Australian ice hockey player and an official on the Australian Olympic Committee. He is widely credited with advancing winter sports in Australia.
The event in Brisbane featured athletes from Australia, Switzerland, and Ukraine. In the women's event, Australian Airleigh Frigo claimed top stop with a score of 85.36. Following her in second place was teammate Abbey Willcox with 79.69 and in third place was Ukraine's Diana Yablonska with 68.44.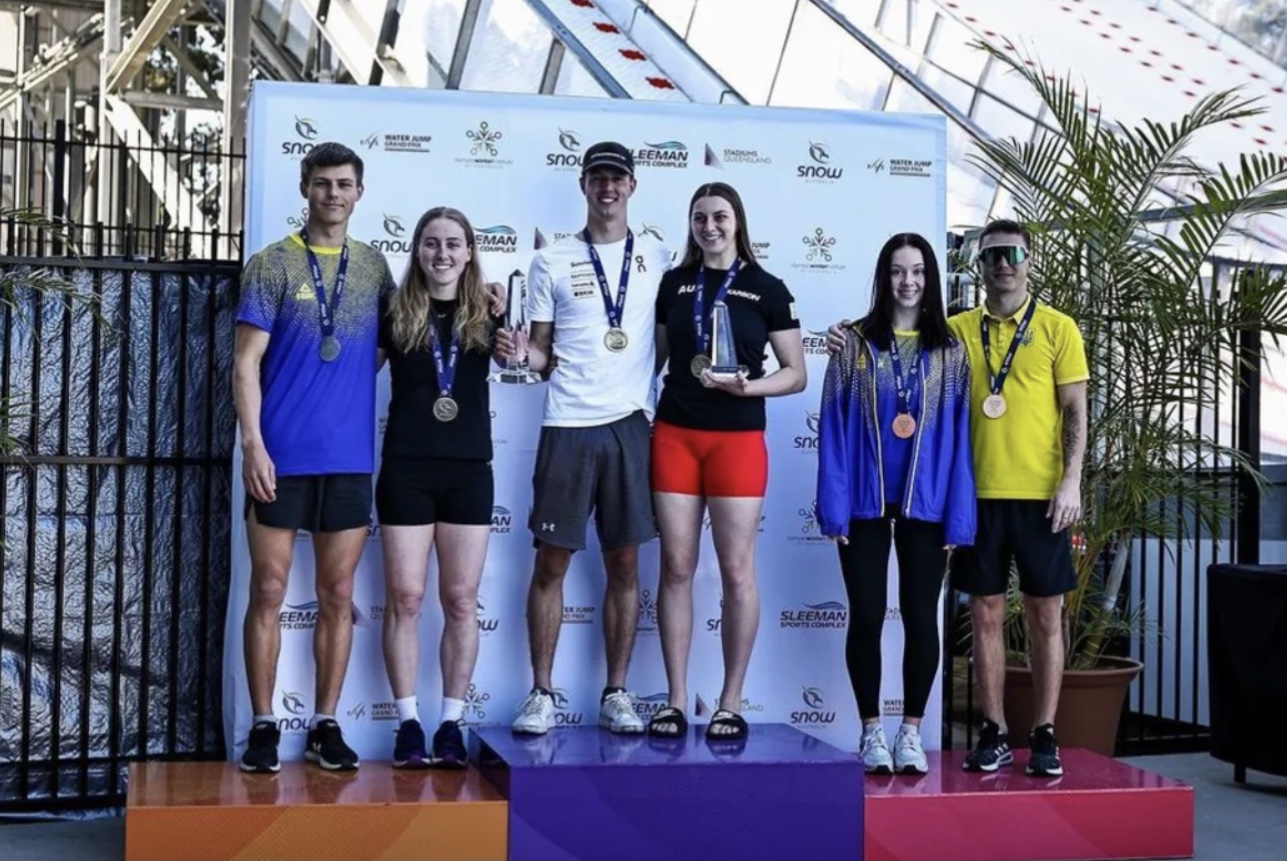 The women's overall title went to Canada's Marion Thenault, who came in first after the three events with a total of 200 points. Australian Laura Peel finished the series in second with 160 points. Unfortunately Peel had sustained an injury in training and was unable to contest Thenault's win. Third place went to Airleigh Frigo, who, with her Brisbane win, racked up 100 points.
In the men's division, Switzerland's Pirmin Werner won the event with a score of 146.37, followed by Ukraine's Dmytro Kotovskyi with 122.62, and his teammate Oleksandr Okipniuk in third place with 120.00.
"Winning here in Brisbane, with such a vibrant crowd and perfect conditions, is truly special. It's moments like these that remind me why I love this sport."
Pirmin Werner
Pirmin Werner's stellar performance in Brisbane catapulted him to the top, earning him the Summer Grand Prix title with a total of 220 points. His teammate Noe Roth still finished in second place with 190 points despite not placing in Brisbane after a low scoring final jump. Third place went to Christopher Lillis from Team USA, who finished the series with 160 points. Lillis did not compete in Brisbane. The American had placed in third in Switzerland and won his home event in Park City.