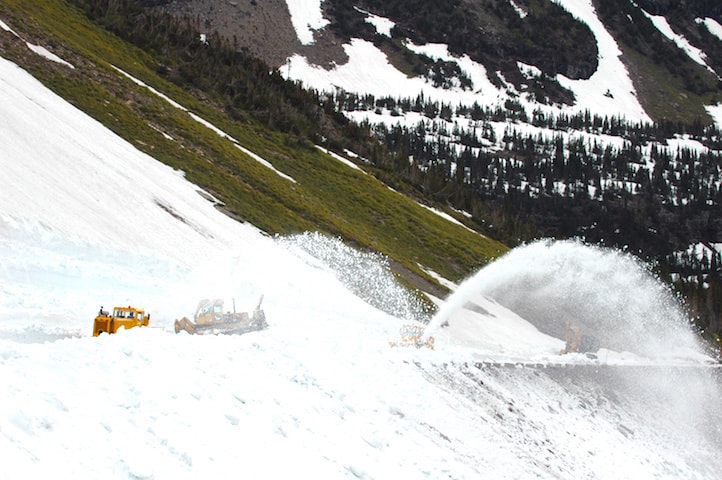 The entire 50-mile length of Glacier National Park's Going-to-the-Sun Road opened to vehicles Sunday morning, allowing visitors to drive to Logan Pass for the first time this year, according to the Daily Inter Lake.
The full length of the scenic highway was expected to open Saturday, however, the road remained closed to vehicle traffic between Avalanche Creek and Jackson Glacier Overlook due to winter-like weather, including freezing rain and snow. By Sunday morning, conditions were rainy and foggy on the west side, but good enough for safe travel, park officials determined. The Logan Pass parking lot was at capacity by 1:40 pm.
Last summer the Sun Road opened on June 22. The road opened on June 28 in 2017.
Park crews last week were busy finishing snow removal, removing rocks and other road debris, installing guard rails, and preparing Logan Pass facilities for another busy summer.
Services at Logan Pass on Sunday included restroom facilities and potable water. The Logan Pass Visitor Center will be open daily from 9 am to 7 pm through Sept. 2, and with reduced hours until Oct. 1. The visitor center offers information about the park, ranger-led programs, and a Glacier National Park Conservancy bookstore.
Interpretive bus tours on the Sun Road and in other areas of the park are available through Sun Tours and Glacier National Park Lodges.
The spring hiker-biker shuttle service has ended operations for the season. The park's fare-free summer shuttle system will begin operating on July 1, and will run from approximately 7 am – 7 pm, seven days a week.