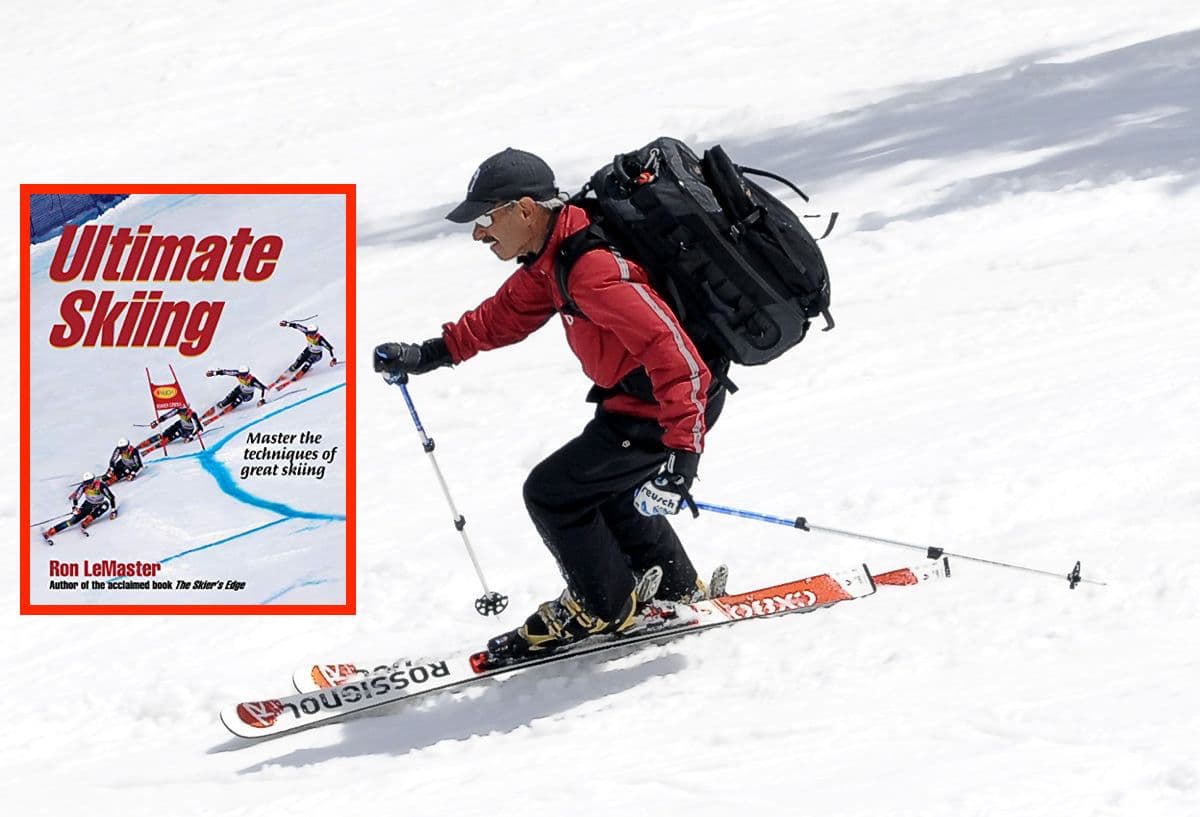 The 72-year-old man killed following a collision at Eldora Ski Resort, CO, on Tuesday has been identified as Ronald LeMaster, a longtime ski coach, author, and icon in the snowsports industry.
Ron LeMaster is best known for his books on skiing technique, including 'The Skier's Edge' and 'Ultimate Skiing,' reports Out There Colorado.
LeMaster was involved in a collision with a snowboarder at 11 am on Tuesday, November 30th, on the Windmill run at Eldora. Ski patrol reported that the skier was unconscious and not breathing. Boulder County deputies and medics performed CPR on the skier. He was pronounced dead at 11:43 am.
The snowboarder of Wellington, CO, has not been identified, and no criminal charges were initially filed related to the incident, although they are cooperating with the ongoing investigation.
The Professional Ski Instructors of America and American Association of Snowboard Instructors, of which LeMaster was a member, published an article of remembrance, saying:
The PSIA-AASI community is saddened by the loss of renowned snowsports educator Ron LeMaster, who died Tuesday. We extend our heartfelt condolences to his family and friends, as well as the countless instructors who benefited from his wealth of technical knowledge he shared as a coach, ski school trainer, and author of Ultimate Skiing as well as numerous articles in 32 Degrees.

An icon in the snowsports industry, LeMaster was an innovator and consummate professional – whether on snow coaching athletes; shooting photos and videos of the best the sport produced; or writing numerous articles, papers, and books about the sport he loved so much.

"He was also a kind and generous person willing to drop everything to chat about skiing efficiency, mechanics, and methodology," said PSIA-AASI Education Director Dave Schuiling. "For me and so many others in the industry, he was an amazing mentor and friend. We just wrapped up working together on his digital course, "Skiing from the Snow Up," – and his most recent article in 32 Degrees is a tremendous example of his passion for sharing skiing with as many people as possible. Let's all make some turns for Ron in his memory. Our hearts go out to his family."
LeMaster's death was the first of the 2021-22 ski season in Colorado.