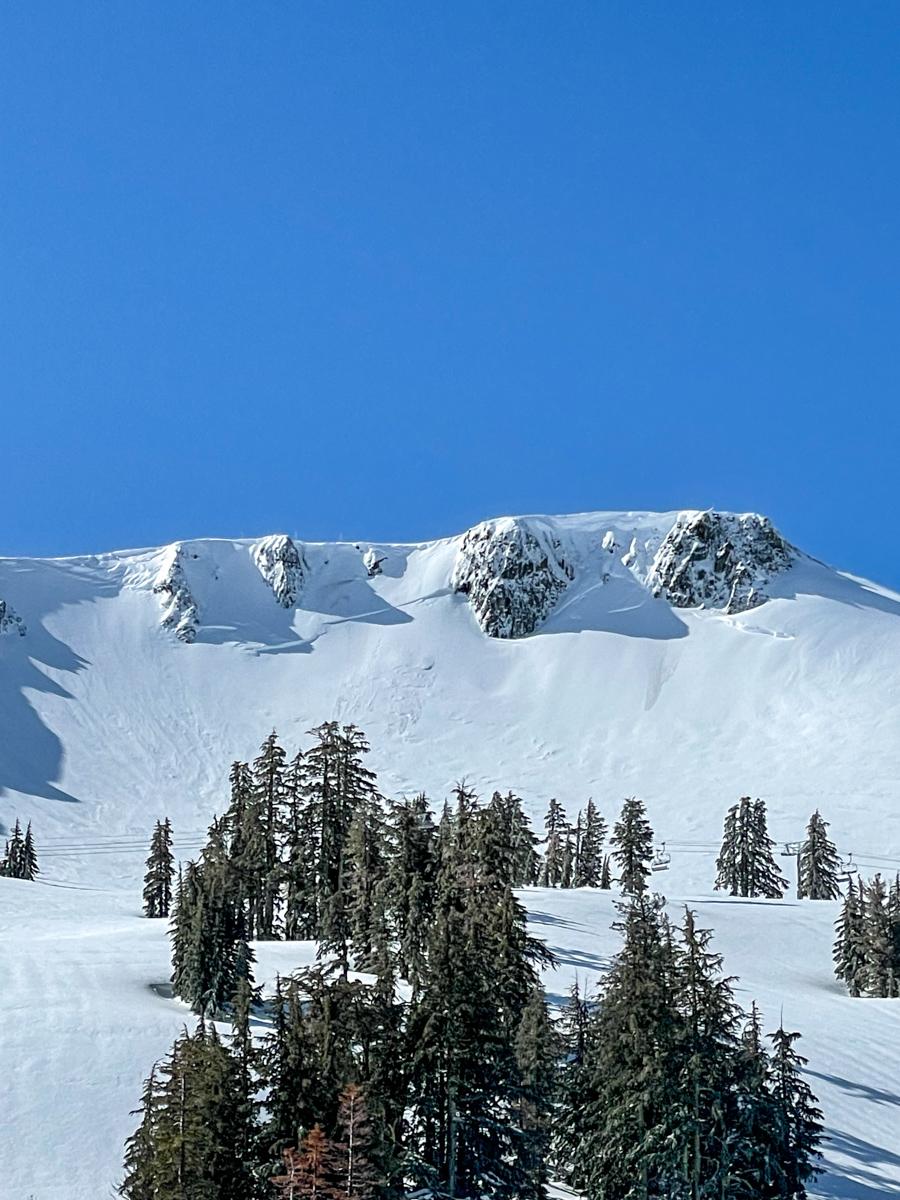 Report from March 15, 2023
"I haven't seen it this deep since 2006." – Aaron Fox, 3/15/23
That quote kinda says it all…
Palisades Tahoe is buried.
We mean, really buried.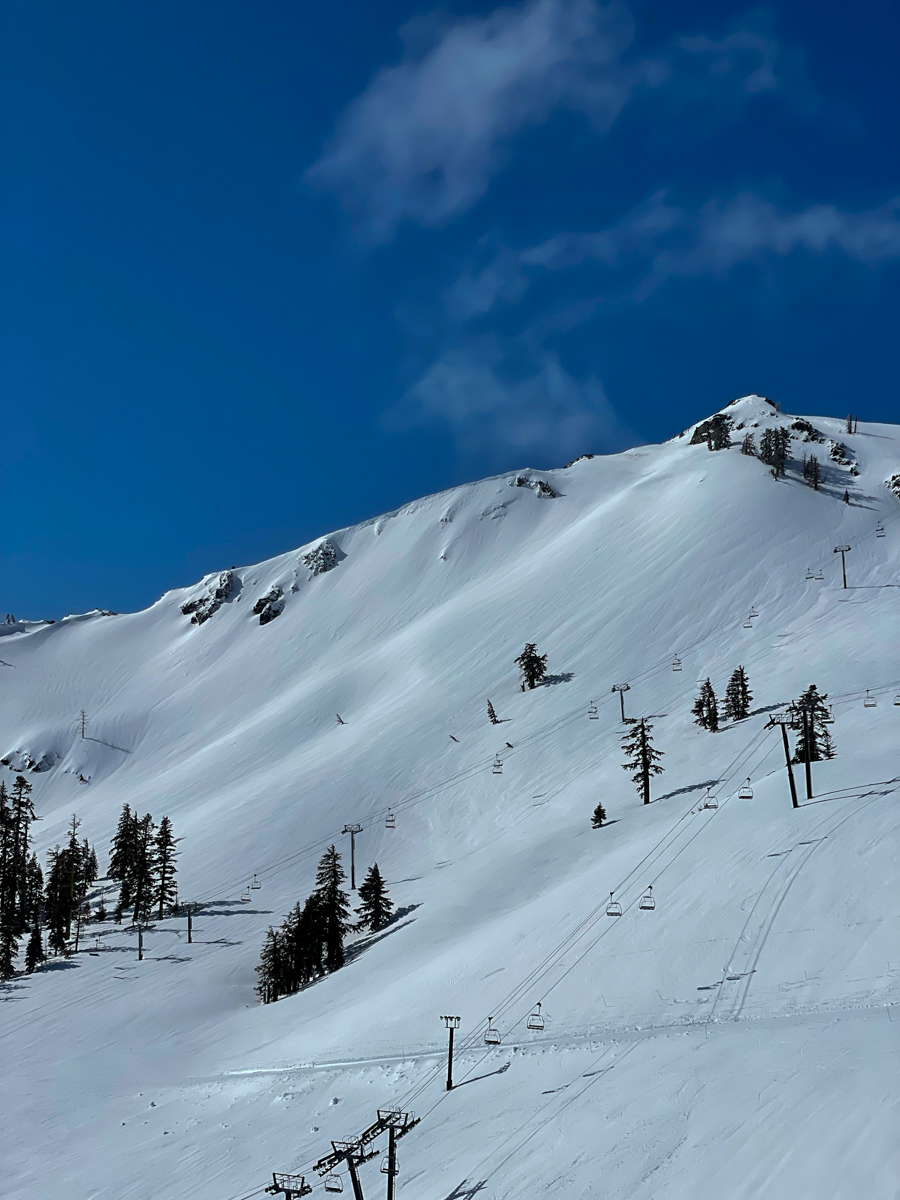 662″ of snowfall this season is starting to be excruciatingly noticeable.
Especially that last 60″ or so of super wet snow that started on Friday.
That wet stuff was like building material (cement), and it just ended a lot of the featureful zone at Palisades Tahoe, including The Fingers, Mainline Pocket, Cornice II Bowl, and The Palisades.
The last time we saw it this deep was in 2006 when The Chimney in the Palisades had no rocks at all and just became "Chimney Bowl."
We even saw a telemarker make turns down The Chimney that year…
PHOTO TOUR