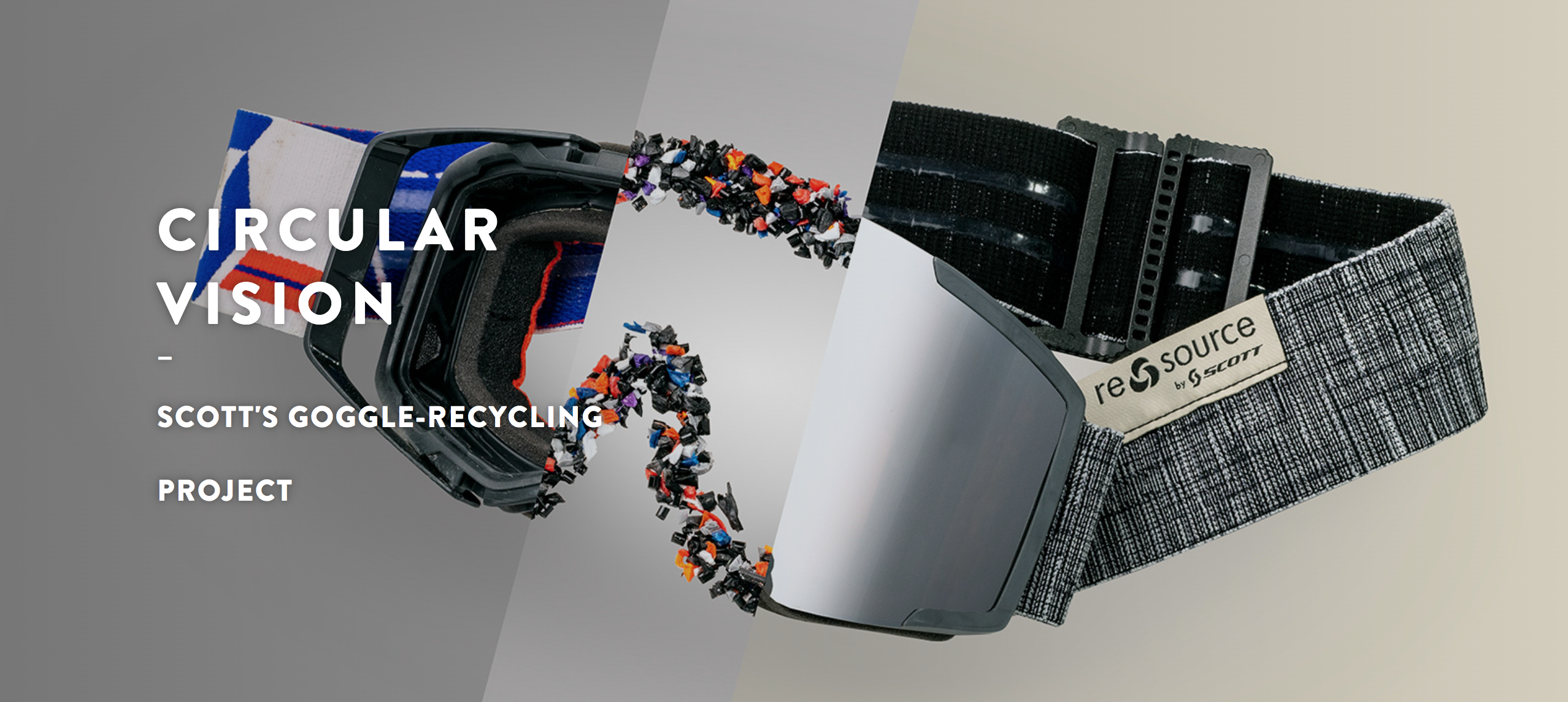 Plastic waste is a global problem, and SCOTT Sports is committed to act against it, preserving the environment for future generations and stimulating positive change in its communities. SCOTT is on a mission to move towards a more sustainable production of its sporting products, and hopefully inspire others on the way to accelerate change. The company wants to dive into the world of circular products by reimagining one of its most iconic categories: The Goggle.
SCOTT's Goggle Recycling Project consists of collecting old SCOTT goggles that have lived beyond their useful life and recycling their frames into new ones, giving its goggles a second life in a completely new form. SCOTT is also using straps made from 100% recycled polyamide from Fulgar to ensure a fully recycled outcome, which will in turn be distributed within a recycled packaging.
Here's how it works:
STEP 1
Drop your old SCOTT goggle in the box
STEP 2
Disassembly and regrinding of old SCOTT goggle frames
STEP 3
Reinjection and assembly of new recycled goggle frames
STEP 4
Find them on a slope near you!
How good are SCOTT's recycled goggles?
SCOTT makes sure to maximize the sustainable nature of its products without sacrificing performance, giving birth to advanced goggles that are ready for any terrain while minimizing its environmental impact, and staying true to its innovation-technology-design mantra. The new SCOTT Shield Recycled is its first proof of concept and the ultimate confirmation that this is doable.
Find a Dealer
Bring your old SCOTT goggles to one of the participating shops and get a voucher for 20% discount when purchasing a new Winter goggle or lenses on SCOTT's website.