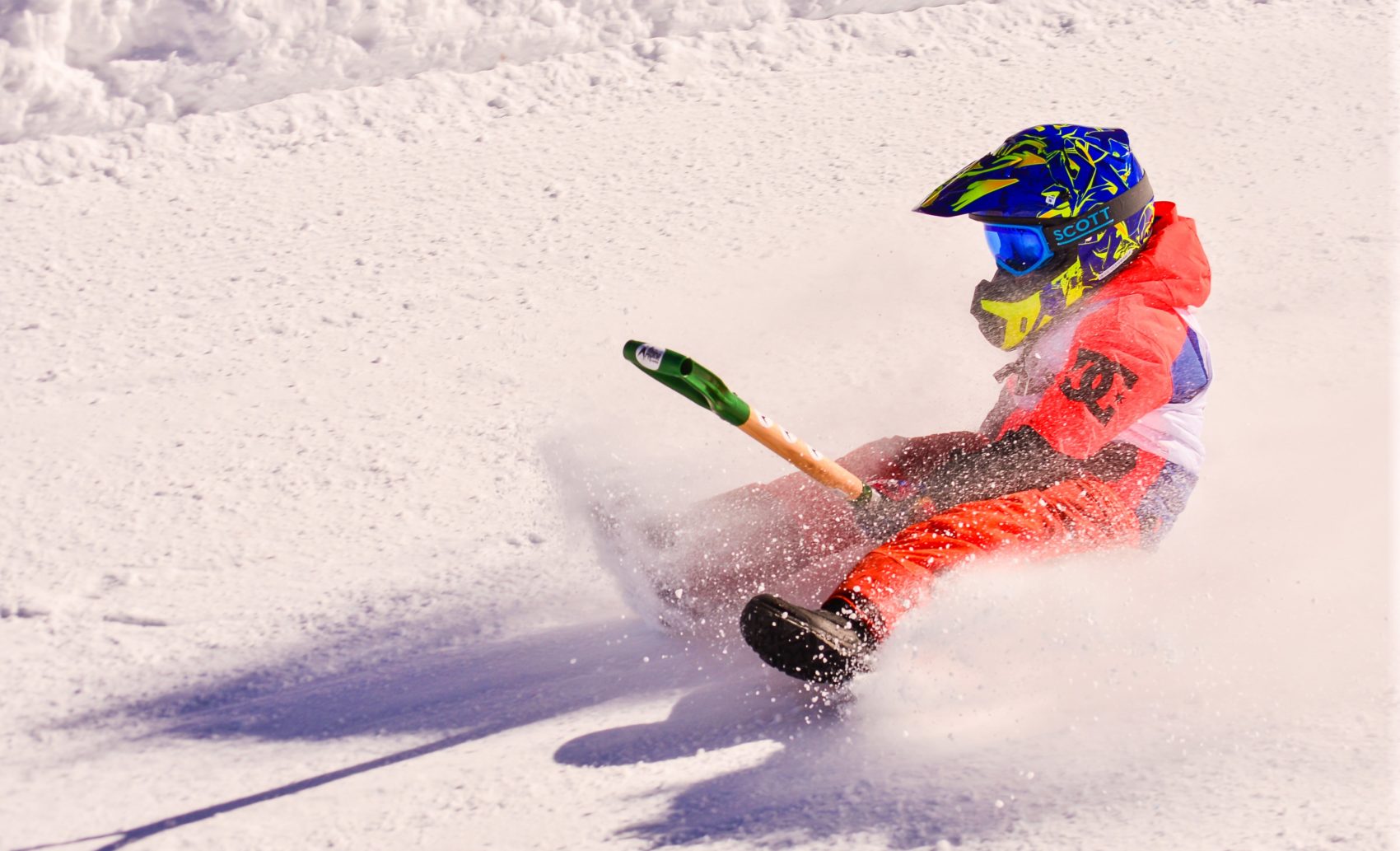 Angel Fire Resort, NM Shovel Races is turning 40! Do you have what it takes to win a World Championship title? That's what many competitors are asking themselves as they begin to wax up their shovel for the 40th Annual Angel Fire Resort World Championship Shovel Races.
This year, anyone can compete for the coveted World Championship Shovel Racing title at Angel Fire Resort, located in the Southern Rockies of New Mexico.  Competitors of all ages are invited to compete in the February 8-9, 2019 event. The resort is giving an open invitation to anyone who would like to try and be a World Champion to participate in the race.
"Where else can you show up and become a World Champion in one race? We are one of only a handful of resorts worldwide where they offer Shovel Racing as a competitive sport," explains Ruth Worden, marketing manager, Angel Fire Resort. "We'd love to encourage anyone who has heard about Shovel Racing or who would like to try to come give it shot to register now. Everyone has to try it once. It's a great event to participate in or come out and cheer them on as a spectator."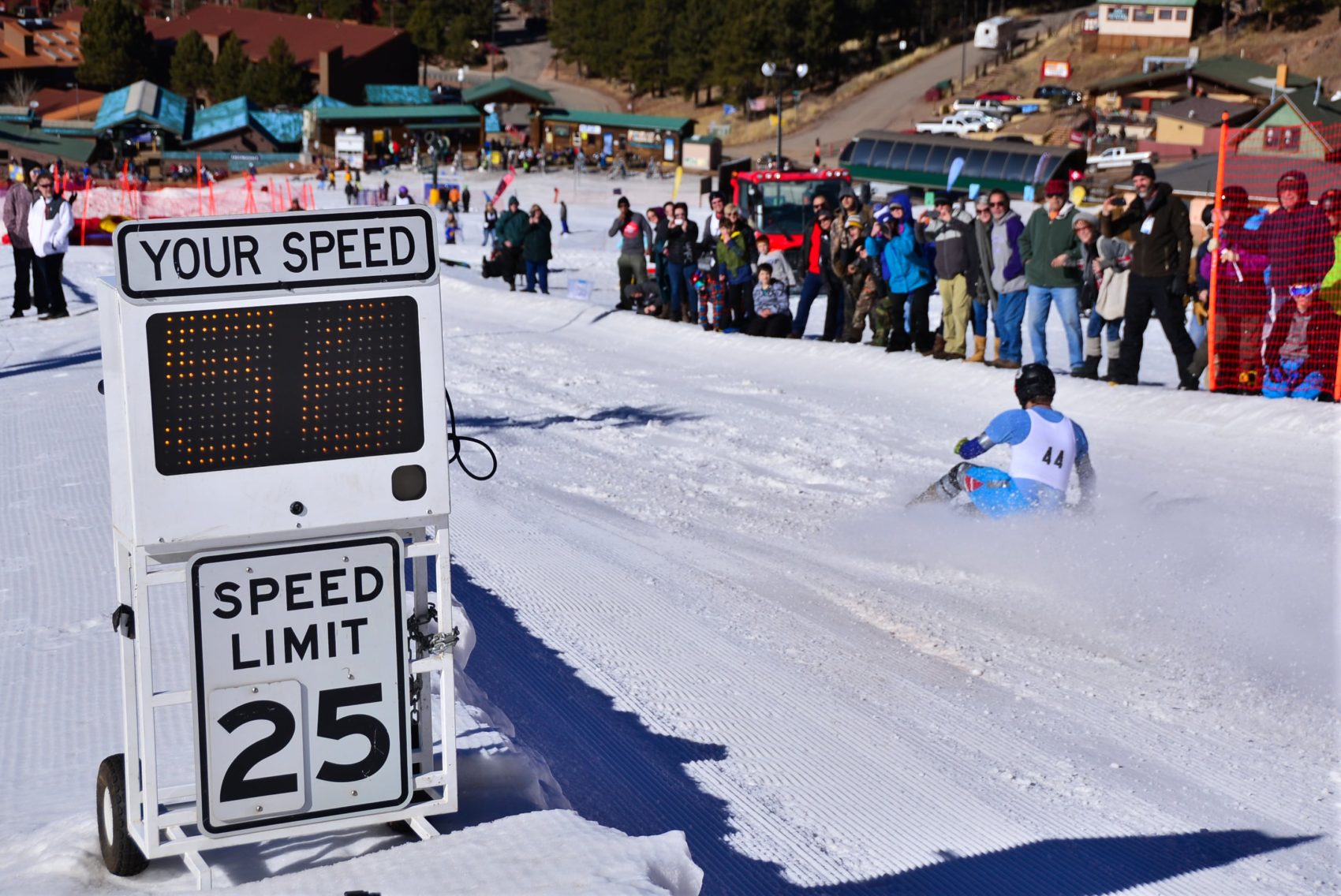 Shovel racing began as a simple contest in the 1970s when lift operators would ride their shovels down the mountain at the end of their shifts. Racers from all over the country compete by sitting on the scoop of a standard aluminum grain shovel, handle pointed downhill, and then lift their hands and feet to allow gravity to take them for a ride. Each rider gets two shots to clock the fastest time down the front of the Angel Fire ski mountain, and top speeds regularly exceed 70 miles per hour. The practice session will be held February 8, with the competition occurring February 9. Winners can claim cash prizes.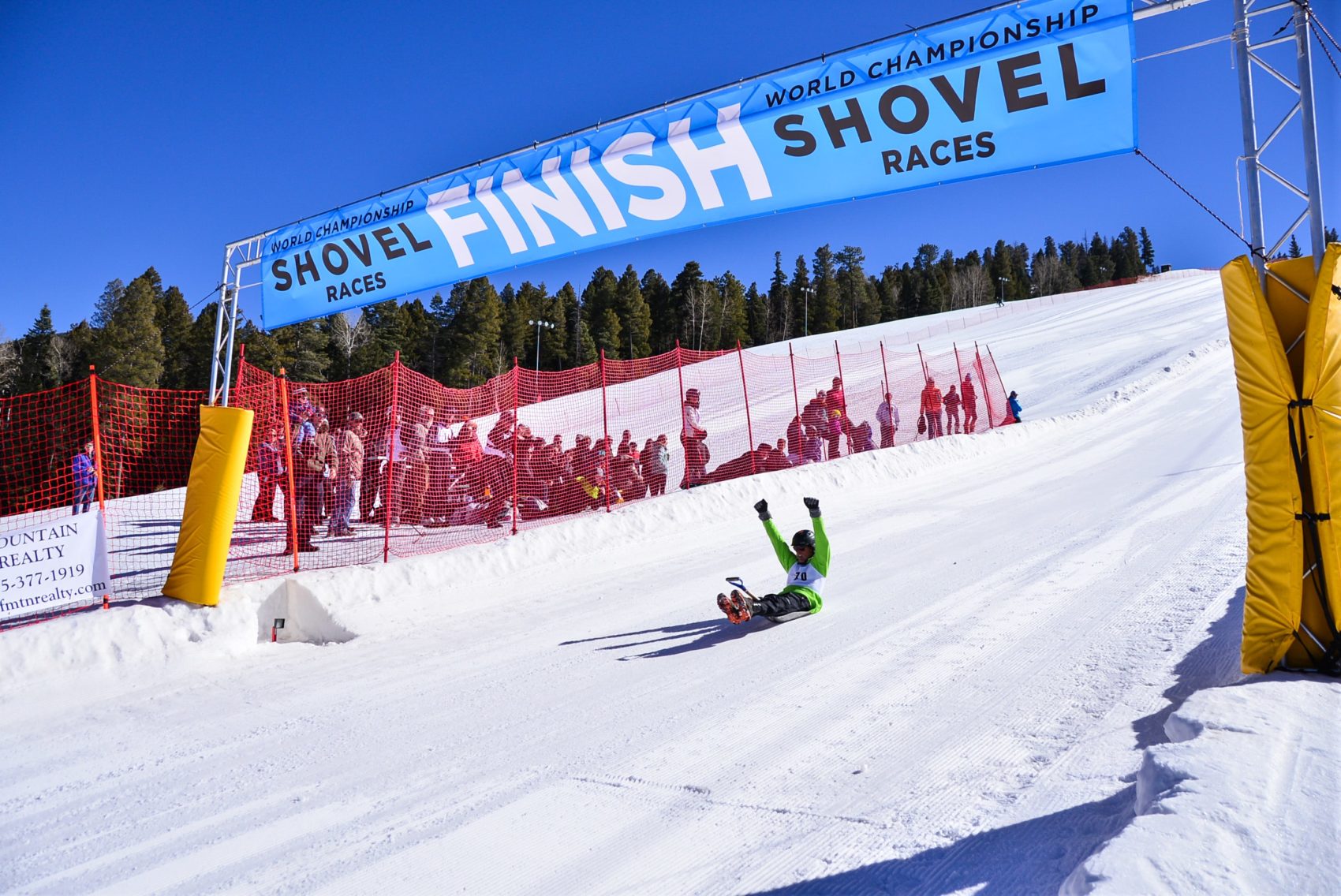 In honor of the 40th Anniversary, Angel Fire Resort is offering a 40% lodging discount for Shovel Racing weekend. The discount is good for any 2-night stay, February 7-11, 2019 made at least 48-hours in advance.
For more details about the Angel Fire World Shovel Race Championship, including registration and rules, go to https://www.angelfireresort.com/event/40th-world-championship-shovel-races/ or call (855) 923-7387.