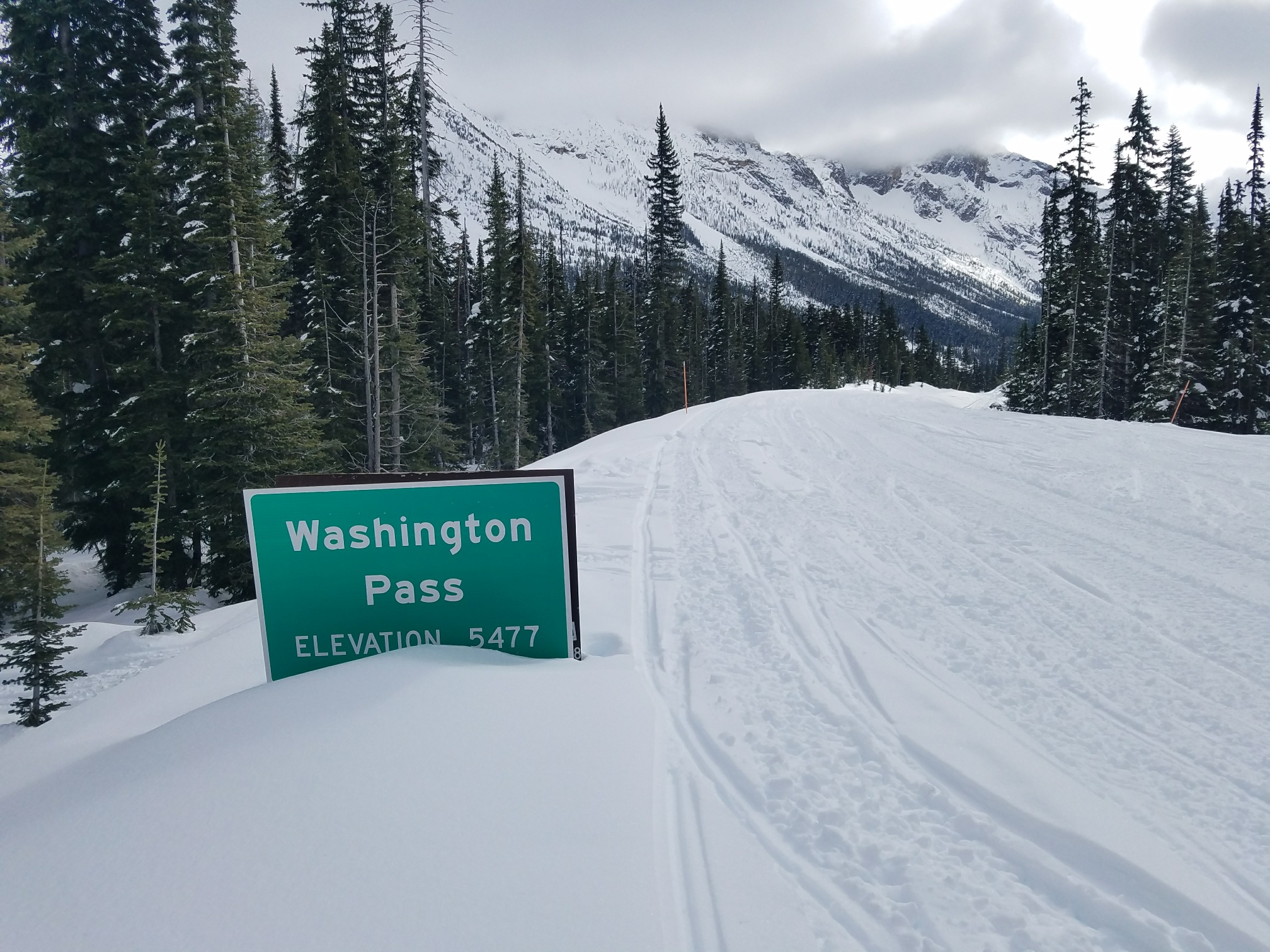 Incoming snowfall followed by anticipated warm and wet weather has prompted the Washington State Department of Transportation to close State Route 20, also known as the North Cascades Highway, for the season as of Wednesday, Nov. 10. Closure points will be milepost 134/Ross Dam Trailhead on the west side and milepost 171/Silver Star Gate on the east.
Unlike US 2 Stevens Pass and I-90 Snoqualmie Pass, North Cascades does not have facilities to perform avalanche control work to mitigate avalanche danger, according to the Lynden Tribune. The pass will remain closed for the winter in the interest of the travelling public's safety.
The North Cascades highway typically closes in mid-November and reopens in early May. Hikers, skiers, snowmobilers, and other recreationists can access the closed portion of the highway during the winter season. Users should park in designated parking areas to allow plow drivers the space they need to clear snow around the closed stretch's access gates.
Anyone using this area should check avalanche forecasts and be aware of quickly changing conditions in the mountains.
View this post on Instagram
North Cascades Highway Wiki
State Route 20 (SR 20), also known as the North Cascades Highway, is a state highway that traverses the U.S. state of Washington. It is the state's longest highway, traveling 436 miles (702 km) across the northern areas of Washington, from U.S. Route 101 (US 101) at Discovery Bay on the Olympic Peninsula to US 2 near the Idaho state border in Newport. The highway travels across Whidbey Island, North Cascades National Park, the Okanagan Highland, the Kettle River Range, and the Selkirk Mountains. SR 20 connects several major north–south state highways, including Interstate 5 (I-5) in Burlington, US 97 through the Okanogan–Omak area, SR 21 in Republic, and US 395 from Kettle Falls to Colville.
SR 20's path across the Cascades follows one of the oldest state roads in Washington, established in 1896 as a wagon route. The wagon road fell into disuse within a decade, and the state government postponed the construction of a new route across the North Cascades for several decades. The development of the Skagit River Hydroelectric Project spurred boosters to lobby the state for a new route across Washington Pass, which was opened in 1972.[3] SR 20 originally ran from the Mount Vernon area to Okanogan. By 1973, SR 20 was extended over existing state highways in northern Washington, replacing SR 113 and portions of SR 525 and SR 536 near Port Townsend; SR 30 and SR 294 from Tonasket to Tiger; and part of SR 31 from Tiger to Newport.
Although US 12 has a larger east–west extent, SR 20 is the longest highway in Washington at 436.13 miles (701.88 km), only 5.3 miles (8.5 km) longer than US 12.[1] The highway has been called "The Most Beautiful Mountain Highway in the State of Washington."[4]