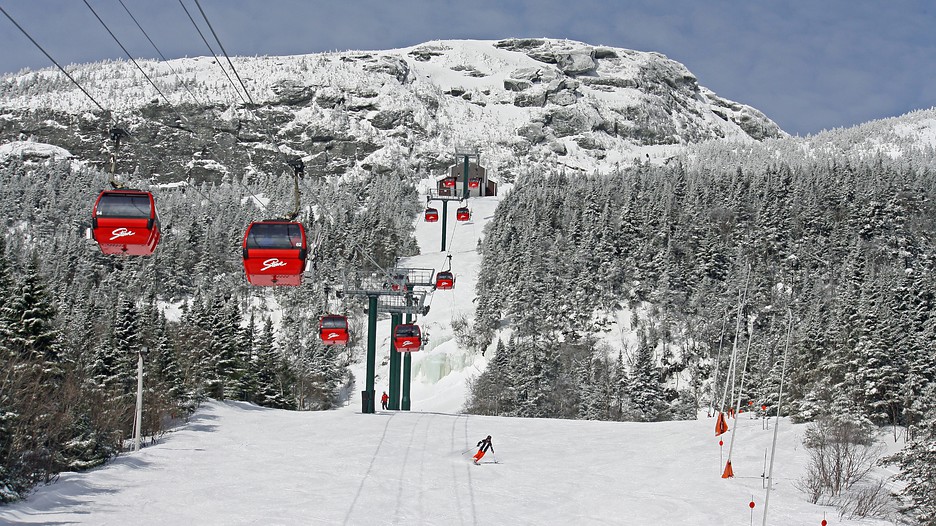 Last month Stowe Mountain Resort general manager Bobby Murphy revealed that the Vail Resorts owned ski area would be charging for parking next season. What he didn't tell us was how much.
An update on the resort's website today reveals that the price will be $30 per space. Per day.
We are implementing a new parking plan for the 2022-23 winter season. Parking will be free at all lots Monday through Thursday during non-holiday periods, and after 2 p.m. every day. Paid parking will be implemented Friday through Sunday and on holidays at all lots, with the exception of the Cross Country Center and Toll House area lots which will remain free seven days a week. Free parking will also be offered at all times in all lots to cars arriving with four or more guests.
The rate for paid parking will be $30 per space, per day. This fee will be paid through a smartphone app with advanced payment and license plate verification, or through on-site kiosks for those without smartphones. There will be no in-person, on-lot transactions or gates/checkpoints that slow down guest arrival. This system will help ensure faster, more efficient parking, especially at our busiest times. A limited number of season parking passes will also be available for $450. More details will be shared on this page as the season approaches.
Net proceeds from paid parking will be reinvested to help further improve guest arrival and departure through increased shuttle and bus service and improvements to infrastructure such as lots and bus stops.
So, Stowe will charge $30 for parking on Friday, Saturday, Sunday, and holidays at all lots minus the Toll House and XC Center. This means that on weekends next season, 80% of parking spaces at Stowe will require payment unless you:
Ride with four or more people, which lowers your cost of parking to 0$ as an incentive to promote carpooling
Show up after 2 pm
Park at the Cross Country Center or Toll House (these lots make up approximately 20% of Stowe's parking)
Are there Monday-Thursday
Paying for parking next season can be done via a smartphone app or on-site kiosks in order "to help ensure faster, more efficient parking, especially at our busiest times."
The move hopes to address congestion problems at the resort and Stowe Mountain Road on busy weekends. Often traffic backs up for miles meaning guests have to wait for hours, and park and ride schemes have failed to have the desired impact.