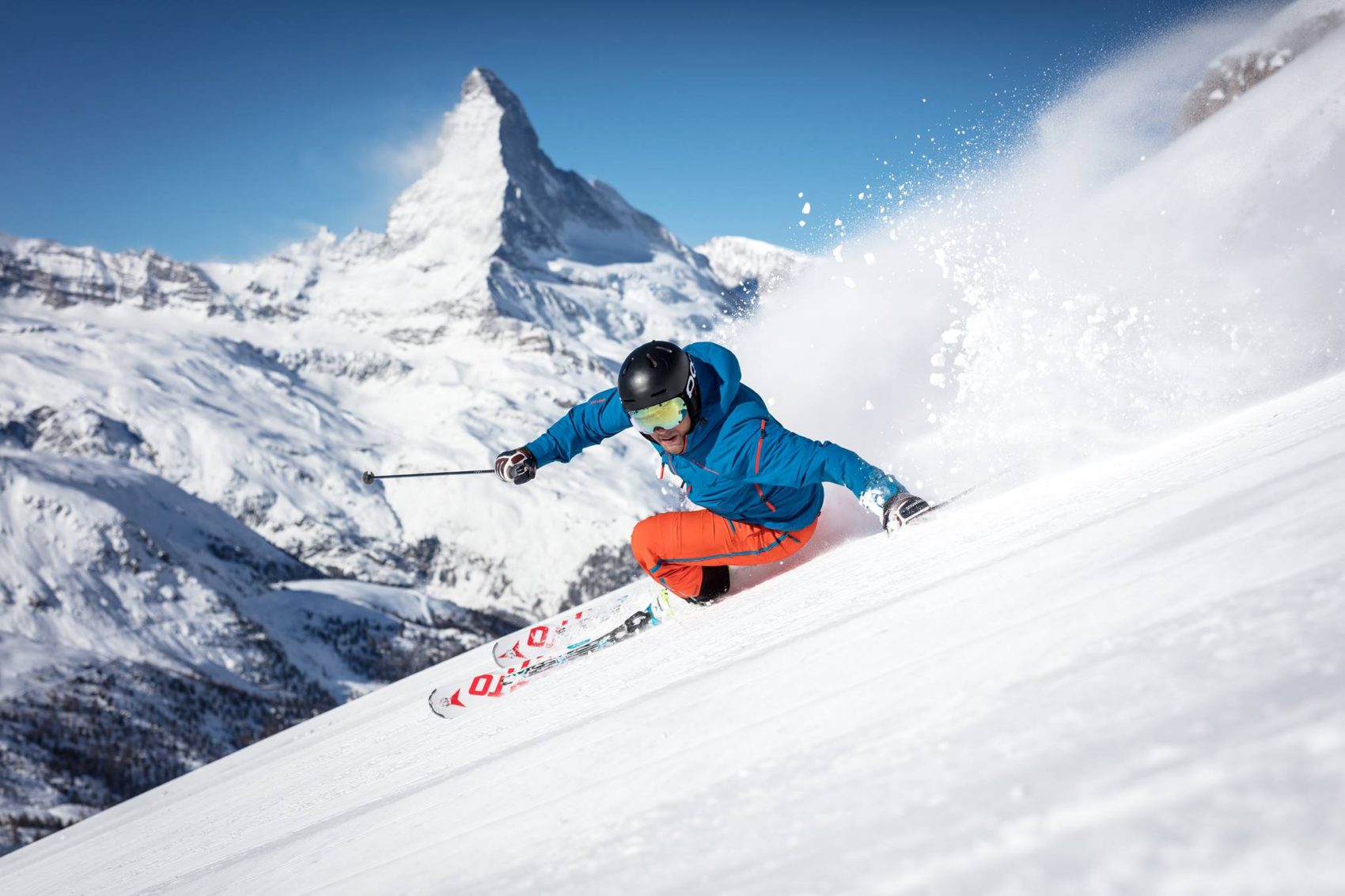 On Tuesday, September 20, 2022, Zermatt Bergbahnen will resume summer skiing operations on the Theodul glacier. The precipitation and cold temperatures at 13,000 feet will allow for safe and quality snow sports. Thanks to the ongoing maintenance work on the slopes and installations during the temporary closure, summer skiing operations will resume just a few days after the long-awaited precipitation. The only exception is the snow park, which will remain closed.
High in the Swiss Alps, Zermatt usually stays open all year, never halting its lifts for a day because of the perpetually snow-covered glacier it's built on. But with severe heat waves impacting all of Europe, this has been no ordinary summer. The resort, the highest elevation ski area in Europe, suspended its summer skiing operations on Friday, July 29, due to high temperatures and the unmanageably rapid melting of its snowpack.
Along with being open all year, Zermatt is known for hosting World Cup ski races in late October and early November on its slopes every fall. After the precipitation and careful examination of the conditions, training for ski teams and general summer skiing operations will resume as usual.
Even during the closure of the summer ski area, the preparatory work on the "Gran Becca" World Cup slope continued unabated. "We remain confident that nothing will stand in the way of the first-ever staging of the "Matterhorn Cervino Speed Opening" at the end of October and beginning of November," says Markus Hasler, CEO of Zermatt Bergbahnen. Tickets are still available for the World Cup races at www.speedopening.com.