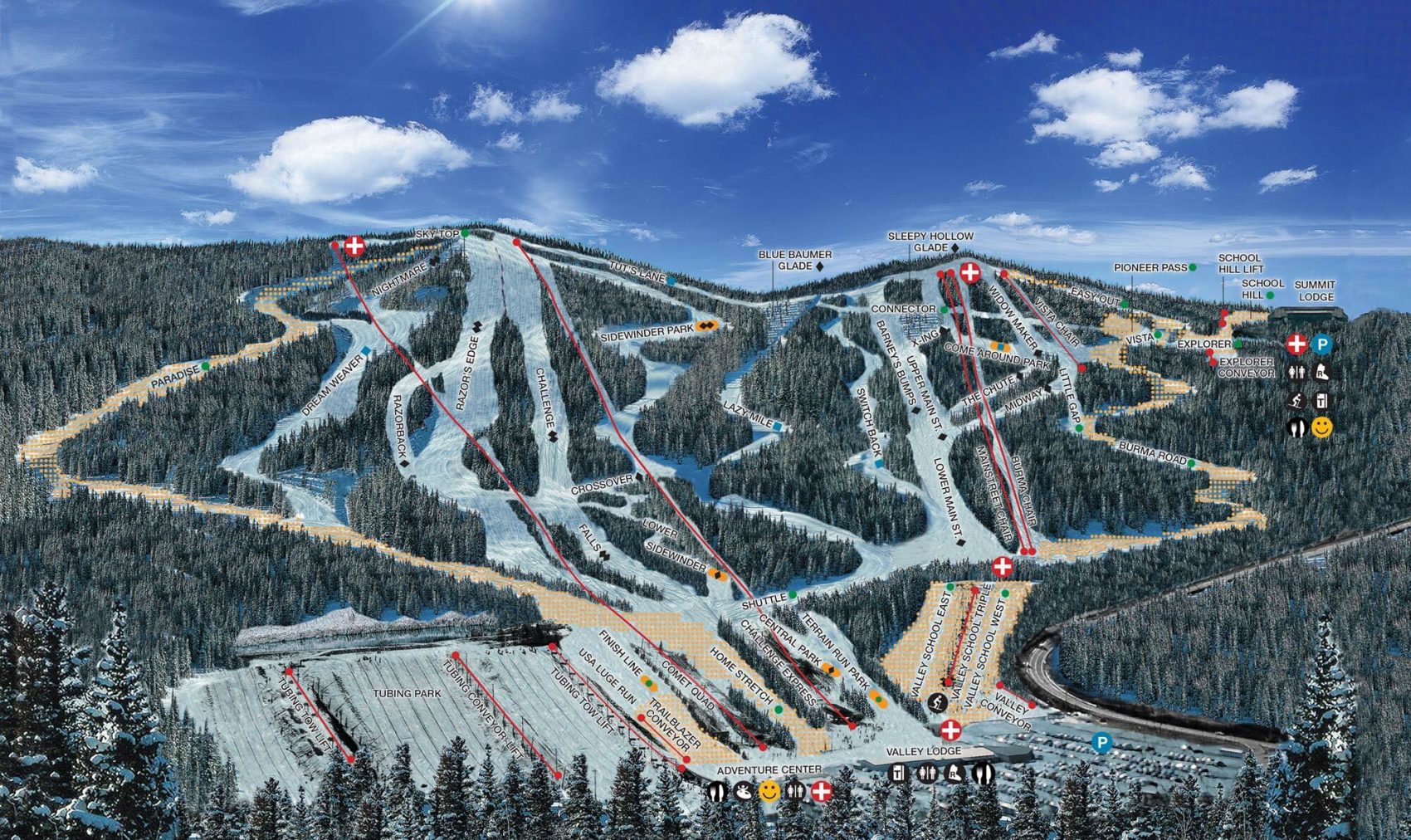 Popular Pennsylvania skiing destination Blue Mountain Resort has officially sold for $32 million to the same operator that manages Camelback Mountain Resort in the Poconos Mountains. According to The Morning Call, a deed recorded on July 13 shows that Tuthill Corp. sold 33 parcels in Lower Towamensing Township to Denver-based BMR Resort LLC for nearly $31.9 million.
BMR Resort is owned by KSL Capital Partners, a Denver private equity firm focusing on investments within hospitality, recreation, clubs, real estate, and travel services. The Morning Call reports that KSL Capital is affiliated with KSL Resorts, which operates Camelback Resort in the Poconos, and confirmed in May that it would now manage Blue Mountain.
What wasn't clear in May was if KSL was taking any ownership interest in Blue Mountain—but now it's official that they are. A KSL Resorts spokesperson confirmed with The Morning Call on Monday that BMR Resort is the company formed to buy the land, buildings, and assets of Tuthill Corp., the prior operator of Blue Mountain. Blue Mountain President and CEO Barbara Green, who took over the resort in 2007 from her father, founder Ray Tuthill, will "remain as an owner" of BMR Resort and continue as its CEO.
According to The Morning Call, Blue Mountain had made its own investments over time to become an all-season resort but had been looking for an investor to assist with some of its more grandiose plans. Now, it looks as though KSL has become that investor.
Blue Mountain Resort has officially been sold, ushering in a new chapter for the longtime Carbon County ski destination. https://t.co/IYiq2wWghP

— The Morning Call (@mcall) August 9, 2021