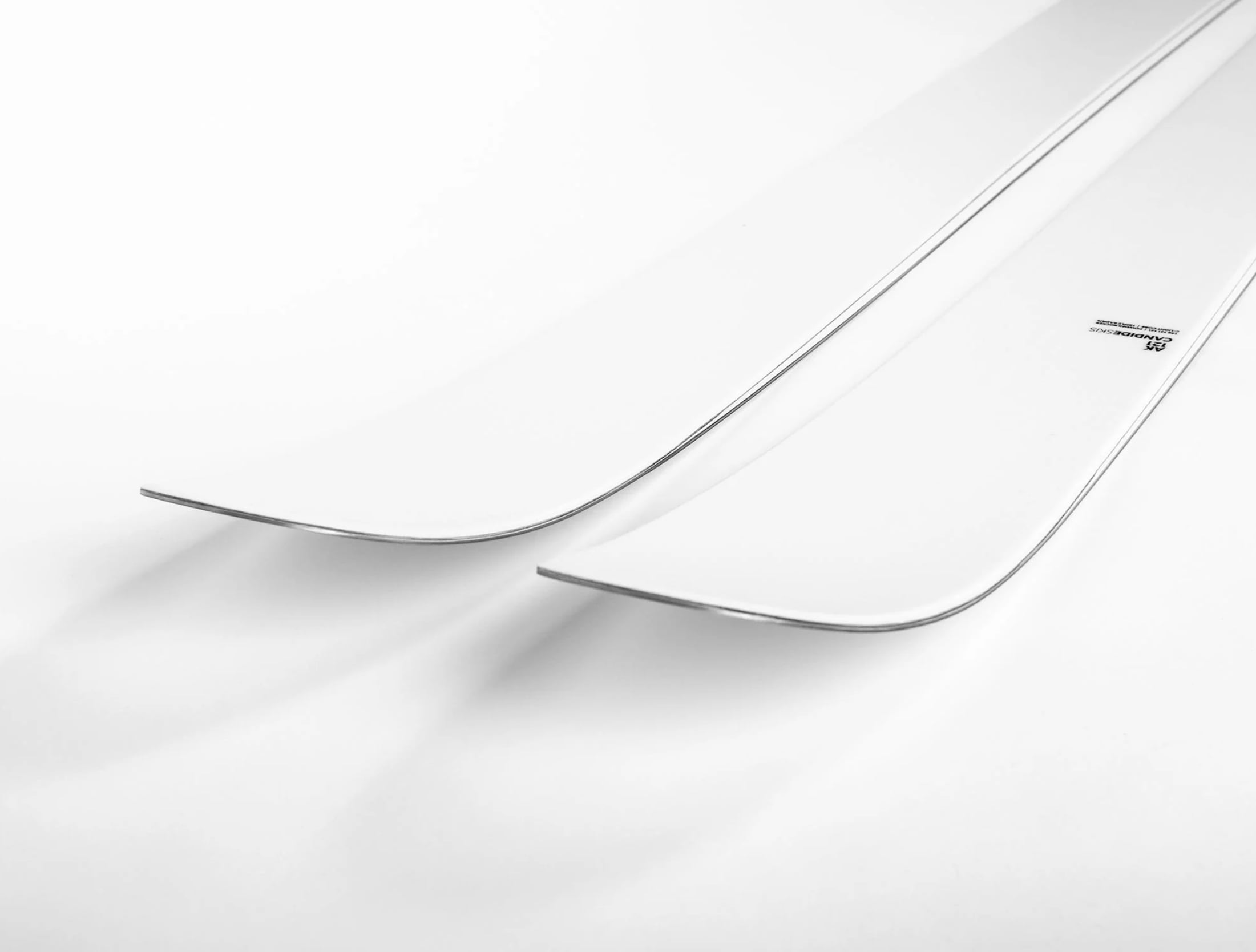 Legendary skier and social media phenomenon Candide Thovex just dropped his first own ski line. The French skier previously worked with FACTION Skis but ended the 10-year collaboration last year, when he announced he was developing his own line of skis. Candide also runs his own line of ski clothing, which was launched in 2020.
In his brand new ski line are three different models: the AK 121, the BC 111 and the Resort 101. All skis are made in Europe and come with a two-year warranty. The skis will be ready to ship this month according to the Candide Ski website.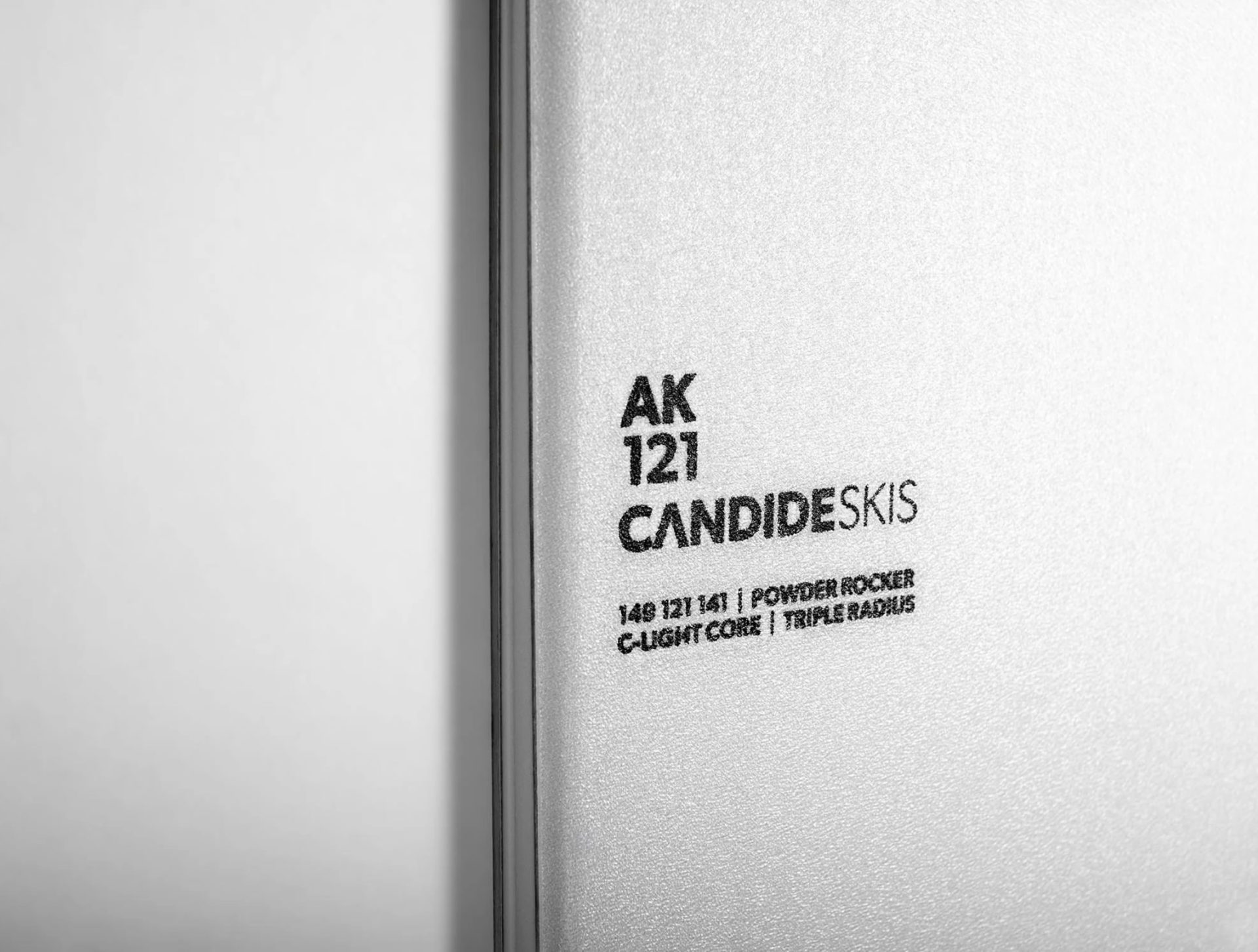 The AK 121 is the top of the price range ski and comes in three lengths: 179cm, 184cm and 190cm. As the name implies, the AK 121 is 121 mm underfoot with a fat tip of 149mm and a wide tail of 141mm. It retails for $921. The top sheet is plain white, with a small logo printed on the side and some color pops on the bottom of the ski. It would make a perfect powder ski with those dimensions.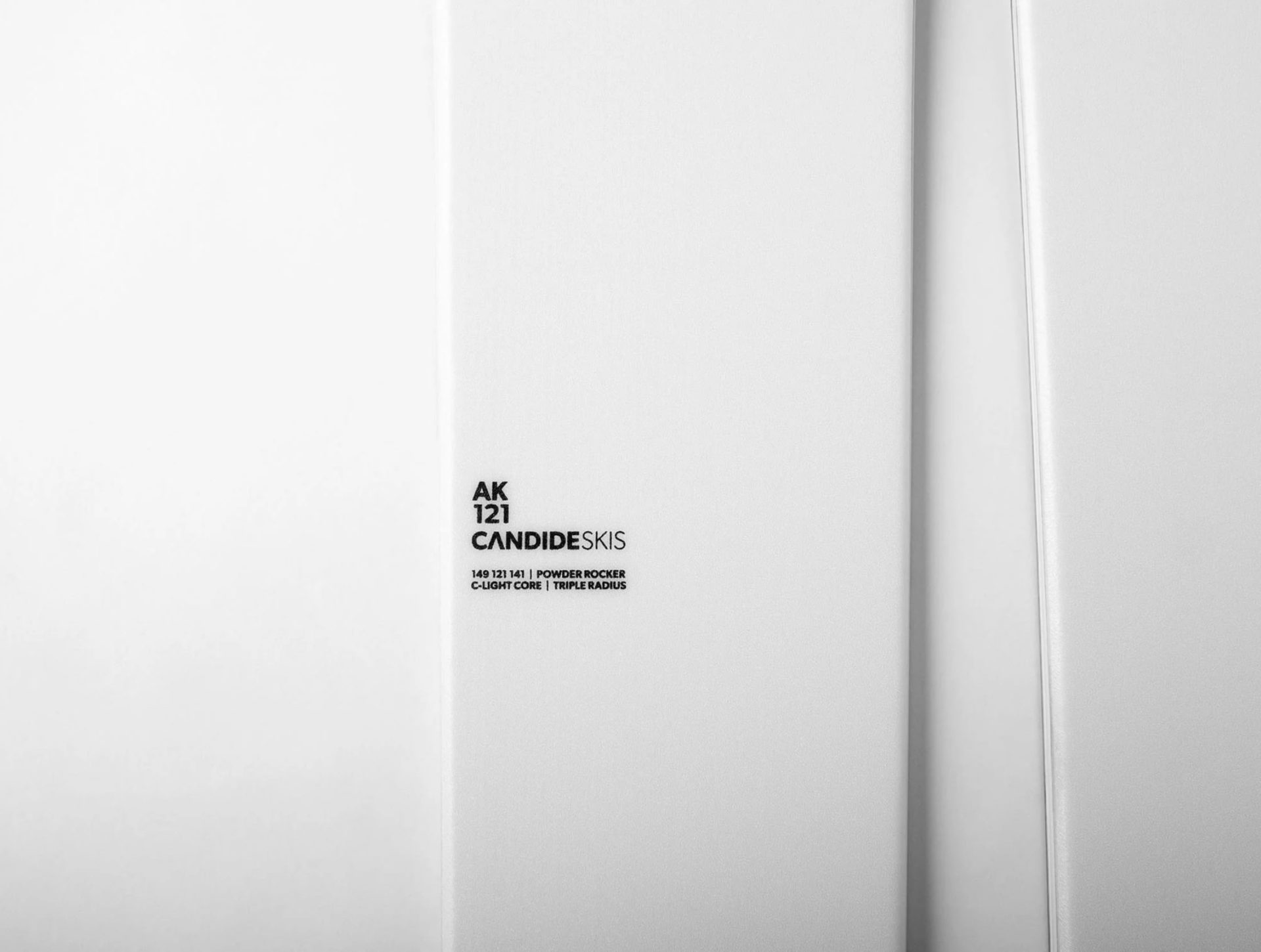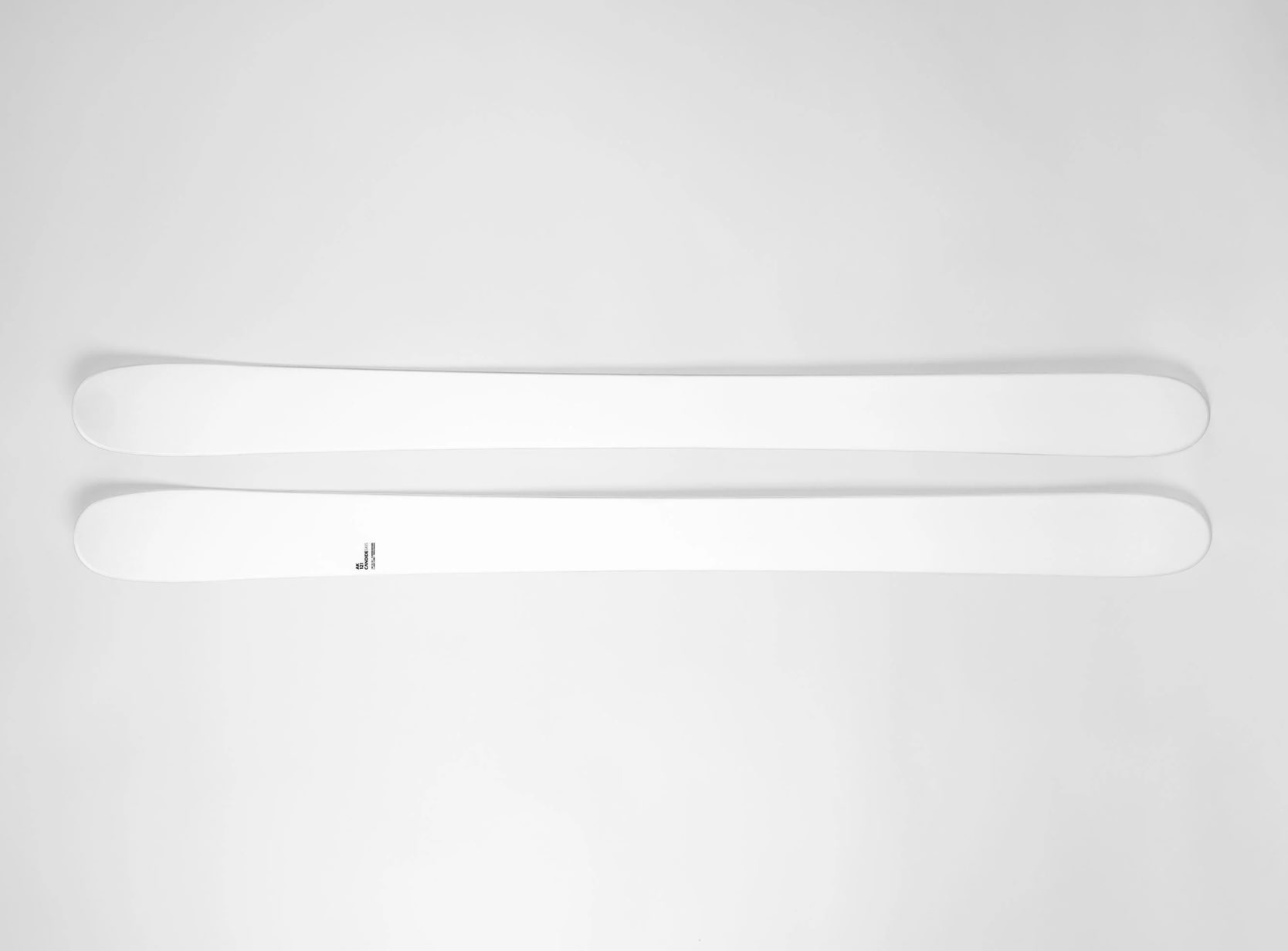 The BC 111 comes in a bit cheaper at $813. It also comes in three lengths: 175cm, 181cm and 186cm. The BC 111 is 111 mm underfoot with a still rather fat tip of 138mm and a tail of 134mm. The top sheet is entirely black. With a weight of only 1,900g, this makes a perfect touring ski. It will also still float beautifully through the powder with a width like that, making it a good option if you think the AK 121 is too fat for your purposes.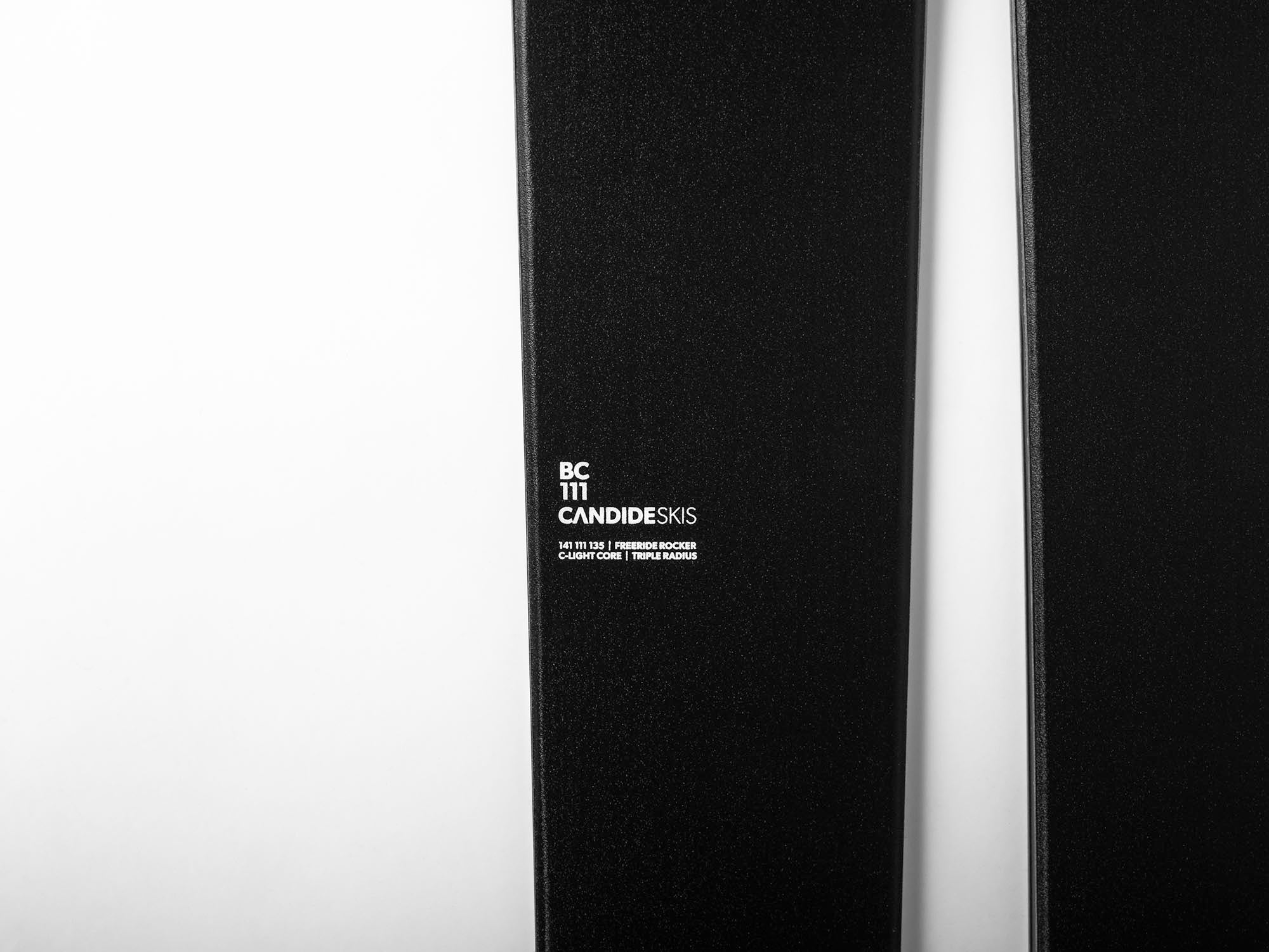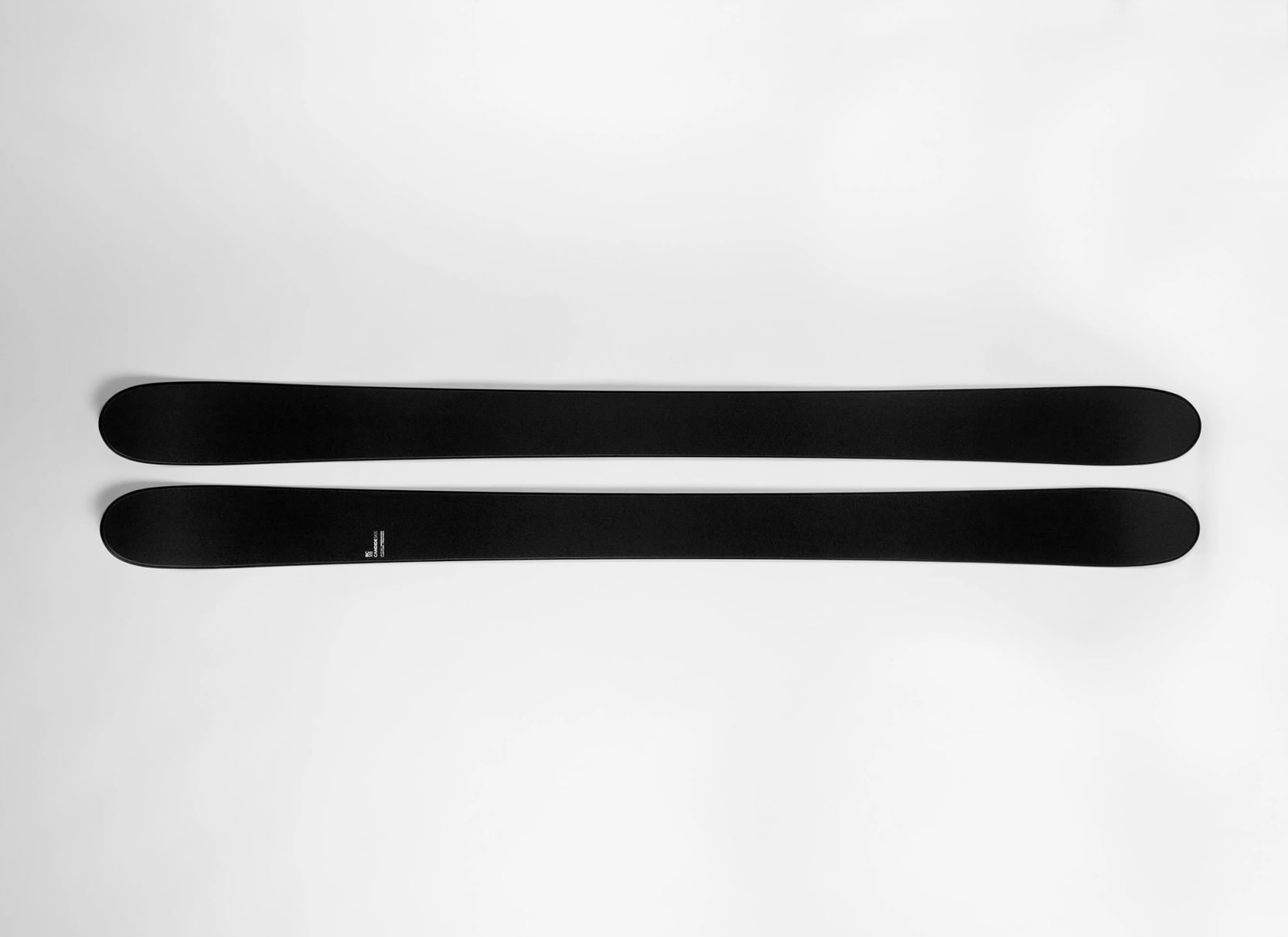 The Resort 101 is at the bottom of the price range with a $704 price tag. As the name implies, this is your all-around resort ski, with only 101 mm underfoot and a tip of 129 mm and a tail of 125 it still allows for some off-piste fun turns. The Resort 101 comes in four lengths: 167cm, 173cm, 179cmm and 184cm. The topsheet of the Resort 101 all-mountain ski is entirely blue with the same bold color features on the base of the ski. The Resort 101 is also the lightest in the series while having less flex than the other two models, making it a good option for the park as well.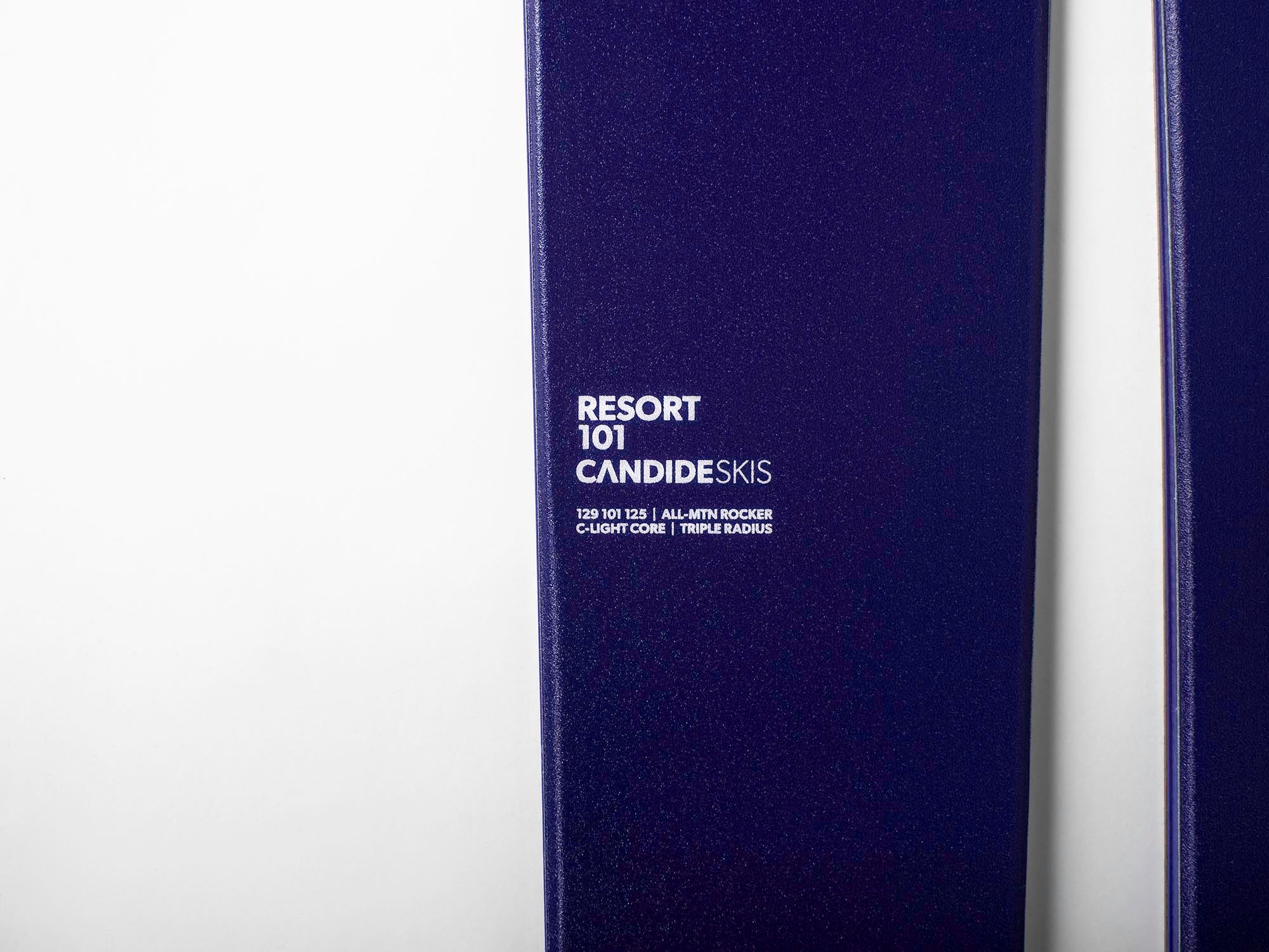 Aside from being totally snazzy looking, the new Candide Thovex skis will surely fly off the shelves. Let us tell you, we are all buyers if they just get us an inch closer to looking as steezy as Candide Thovex on the mountain.