Report from June 18th, 2019
Brought to you by Scott Sports
Skis Used:  Scott Super Guide 105
Today we headed up to Tioga Pass to ski Chute Out in Ellery Bowl.
We were skinning by 8 am and it was hot and windless and we followed bear tracks up.
We'd been seeing the large cornices atop Ellery Bowl come down in both the mornings and afternoons so we gave them a wide berth.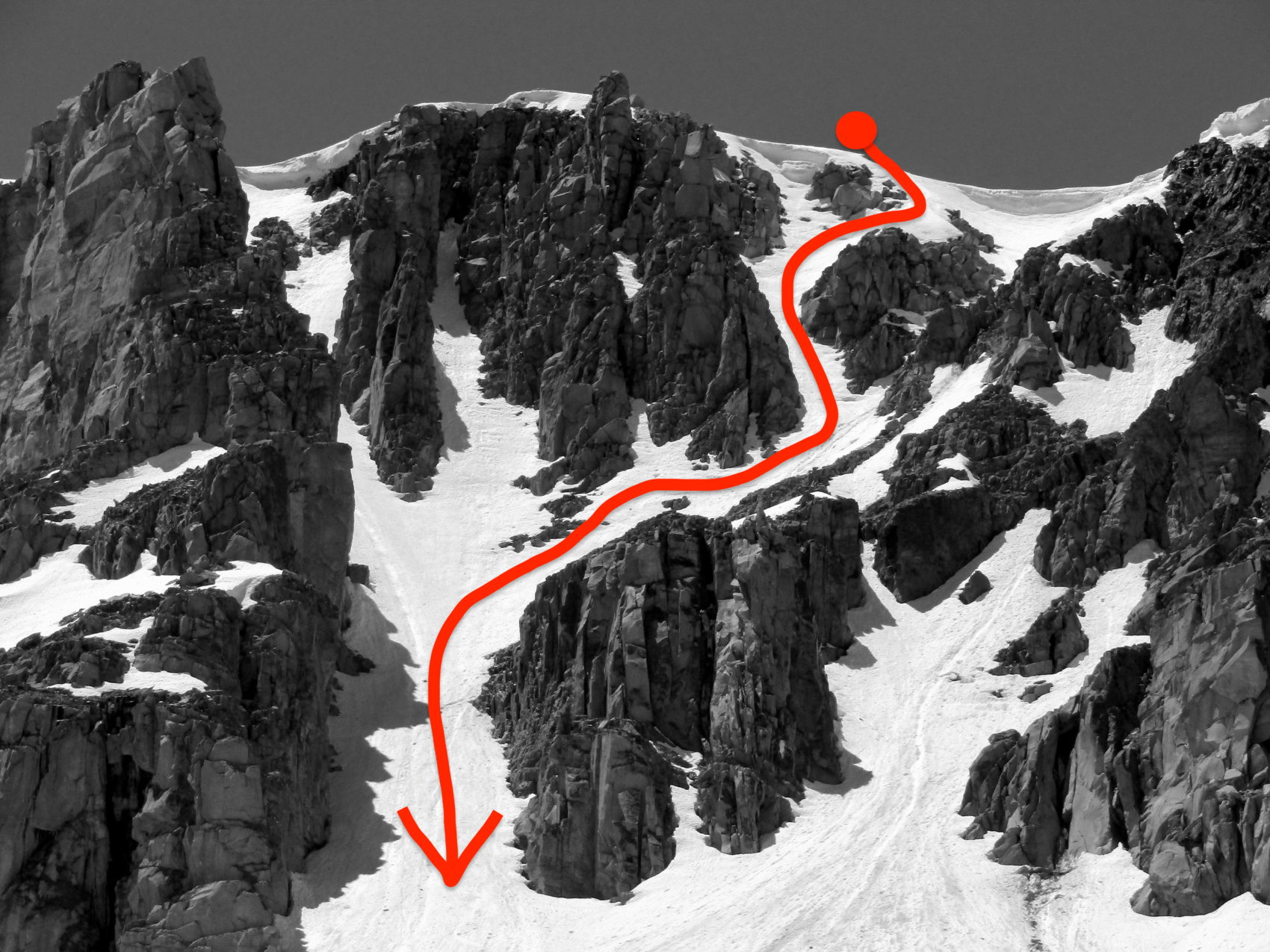 As we got up near the cornice we witnessed the rubble and large blocks of ice that have come down in the past few days.
After booting to the top, we took a break to let the sun swing into the chutes and soften the snow a bit more.
Chute Out proper is still inaccessible without a rope due to a sagging but small cornice and some granite rocks guarding it.
I opted for Chute Out Alternate, just west of Chute Out proper.
Greggy went for Banana Chute.
Chute Out Alternate was spectacularly fun.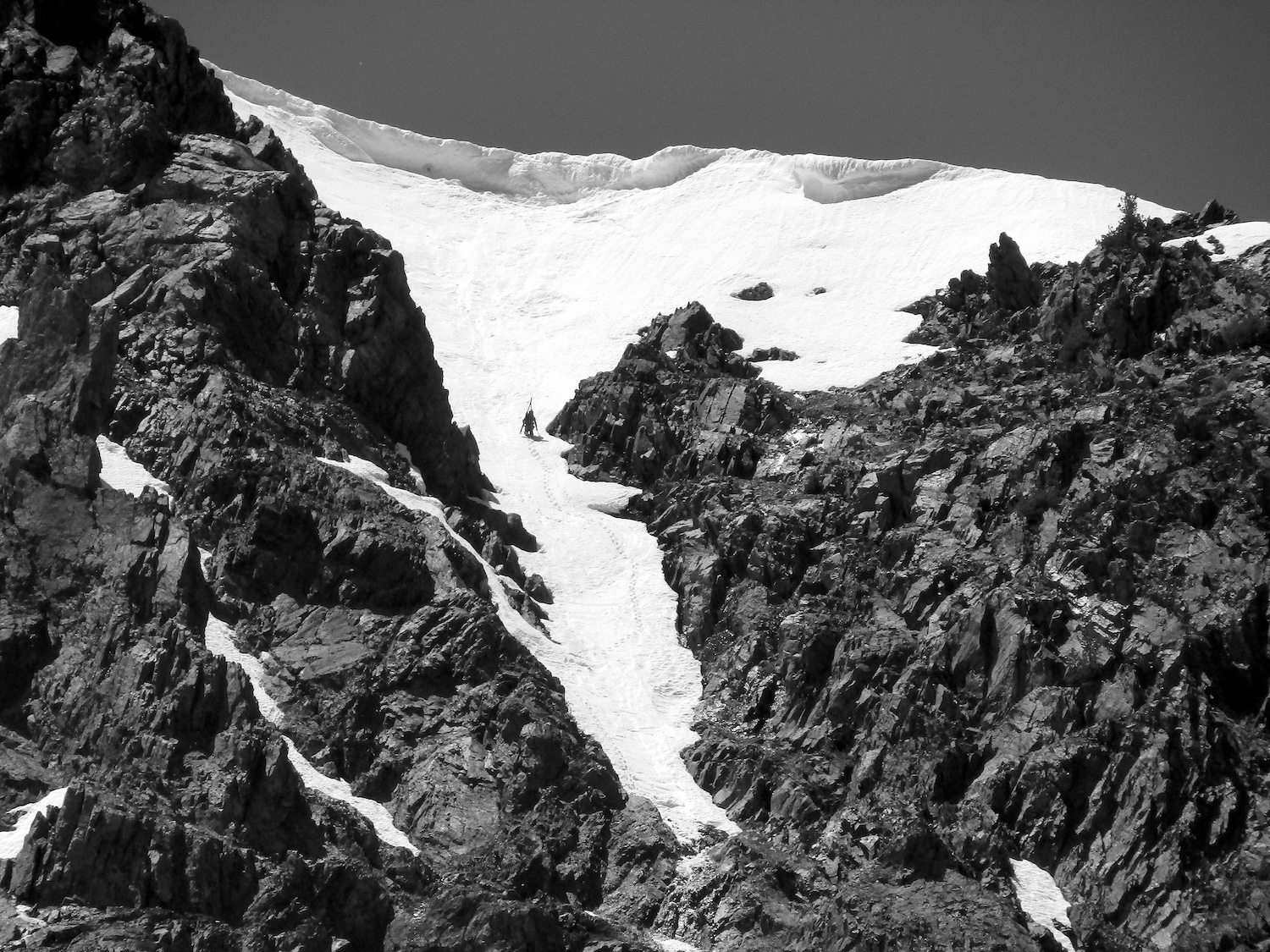 Smooth, slushy snow for the majority of the chute, almost no sluff, then a bit of icy-ness in the shade near the bottom, but only for a couple of turns.
I didn't expect Chute Out Alternate to be so dynamic and fun. 
It was a line I could ski again and again because it has so many little fun options like a small spine and many different options of where and how to ski it.
Greggy accidentally skied the wrong chute and had to boot up for a minute then skied Banana and he said it skied great with no hard snow at all.
We were back to the car before noon.
Again, please be extra careful about the cornices in Ellery Bowl.
They are huge and shedding frequently right now.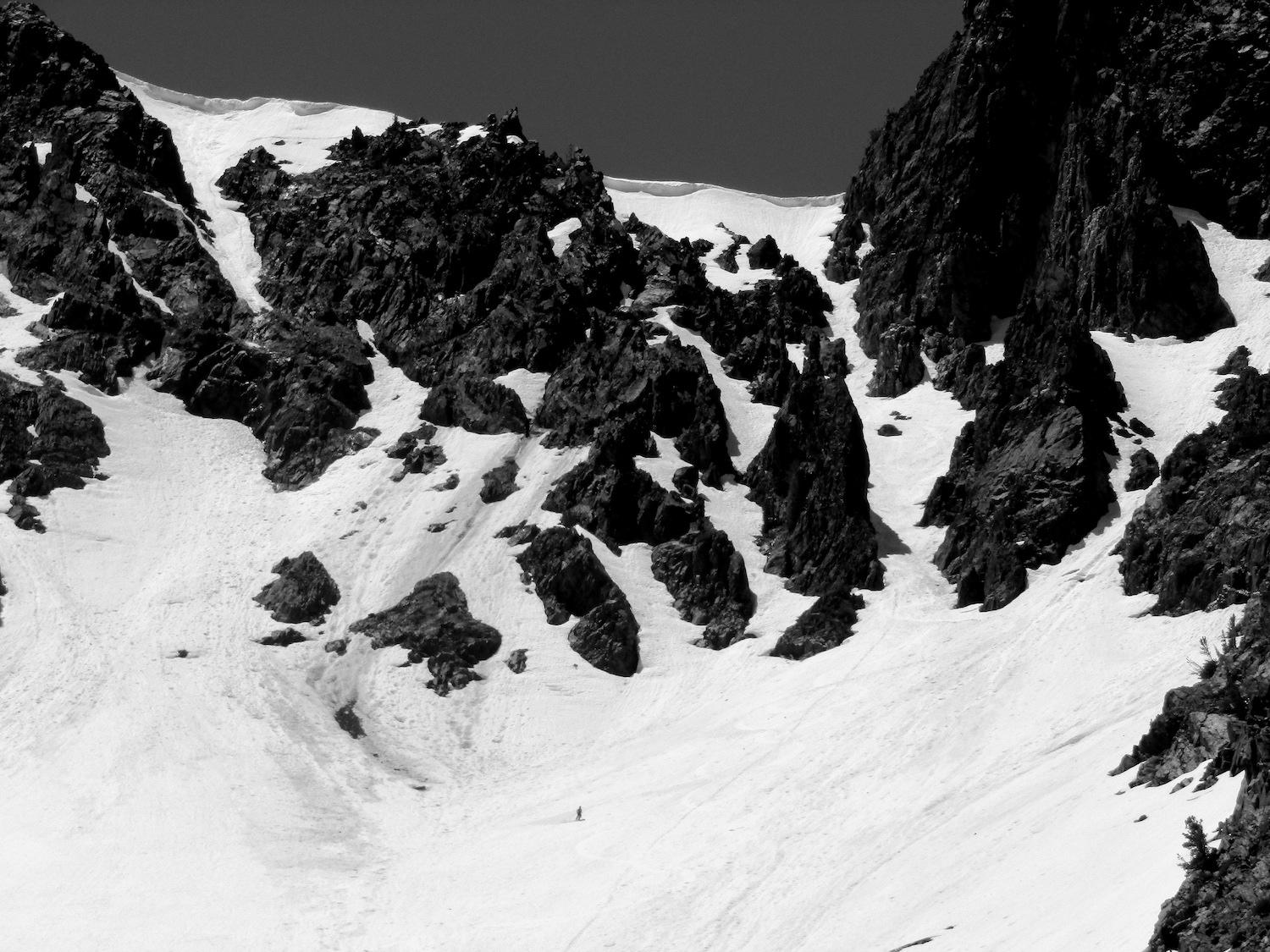 RECENT EASTERN SIERRA REPORTS:
June 15th:  Eastern Sierra, CA Backcountry Report: Sluff-Race Down Ripper Chute + Banana Chute | Tioga Pass
June 13th: Eastern Sierra, CA Backcountry Report: Huge Cornice, Unknown Chute Off Mt. Dana Is Steep & Scary… | Tioga Pass
June 11th: Eastern Sierra, CA Backcountry Report: Mt. Dana's Solstice Couloir + Powerhouse Chutes | Tioga Pass
June 6th:  Eastern Sierra, CA Backcountry Report: Mt. Dana → Dana Couloir → Power House Chutes | Tioga Pass
June 5th: Eastern Sierra, CA Backcountry Report: Power House Chutes | Tioga Pass, CA
June 4th: Eastern Sierra, CA Backcountry Report: 12,500′ North Couloir of Mt. Emerson
June 2nd: Eastern Sierra, CA Backcountry Report: The Third Pillar Chute | Tioga Pass, CA
June 1st: Eastern Sierra, CA Backcountry Report: 1″ of Snow in 20-Minutes at 12,300′ in Zebra Chute
PHOTOS: