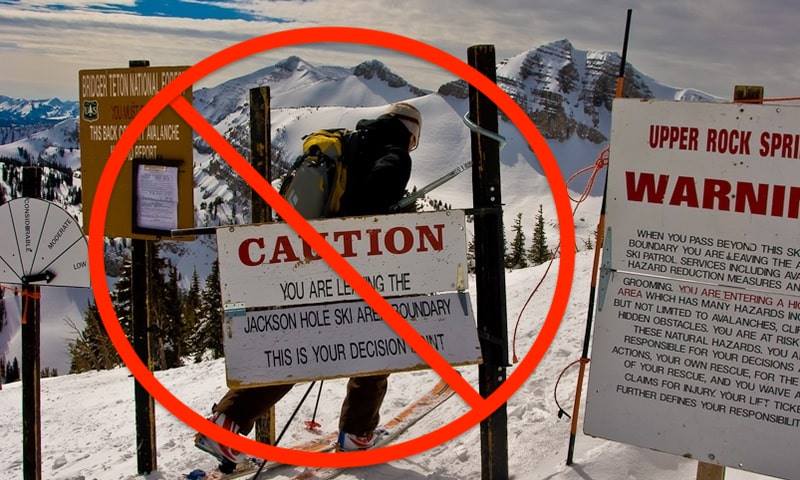 The overnight rescue of a group of skiers who ducked a rope at Jackson Hole Mountain Resort, WY in February cost more than $5,000, a federal investigation has concluded. The report, obtained by the JH News and Guide, goes into great detail about the circumstances that day.
Back in February, backcountry access from the resort was closed for an unprecedented three day period and repeated warnings were issued telling skiers not to leave resort boundaries. However, four skiers, who have all since accepted charges for their recklessness, left the resort and ventured into the backcountry, where they became separated and two of them became lost, requiring rescue.
"The party of four got on the Teton Lift without a definitive plan other than a generally agreed upon the sentiment that they were heading toward Saratoga Bowl," Grand Teton National Park Ranger Ryan Schuster wrote in the report. "Richards was leading and the party followed. Richards skied a short way down the Crags run before ducking the double rope line that marks the JHMR/GTNP boundary."
The information in Schuster's report is the result of him interviewing the skiers (Andrew Richards, Joseph Higgins, Natalie Burns, and Ruth Schwietert) and rescuers and studying their ski tracks. Richards and Schwietert were both Jackson Hole Mountain Resort employees and were hosting their two out-of-town friends.
"Richards stated that he physically lifted the rope in order to pass by it and continued his descent," Schuster wrote. "Richards claims he was only outside the boundary for 20 seconds before he reentered the ski area. This stated timeframe seems unlikely given the fact that three other people subsequently ducked the rope and proceeded to follow him down outside the boundary."

"It appears that they ducked the boundary rope line approximately 250 feet below the top of the Teton Chair Lift. They skied .2 miles and 350-500 vertical feet outside the boundary before Richards and Schwietert re-entered the ski area and Burns and Higgins began their unintended descent into Granite Canyon," Schuster wrote.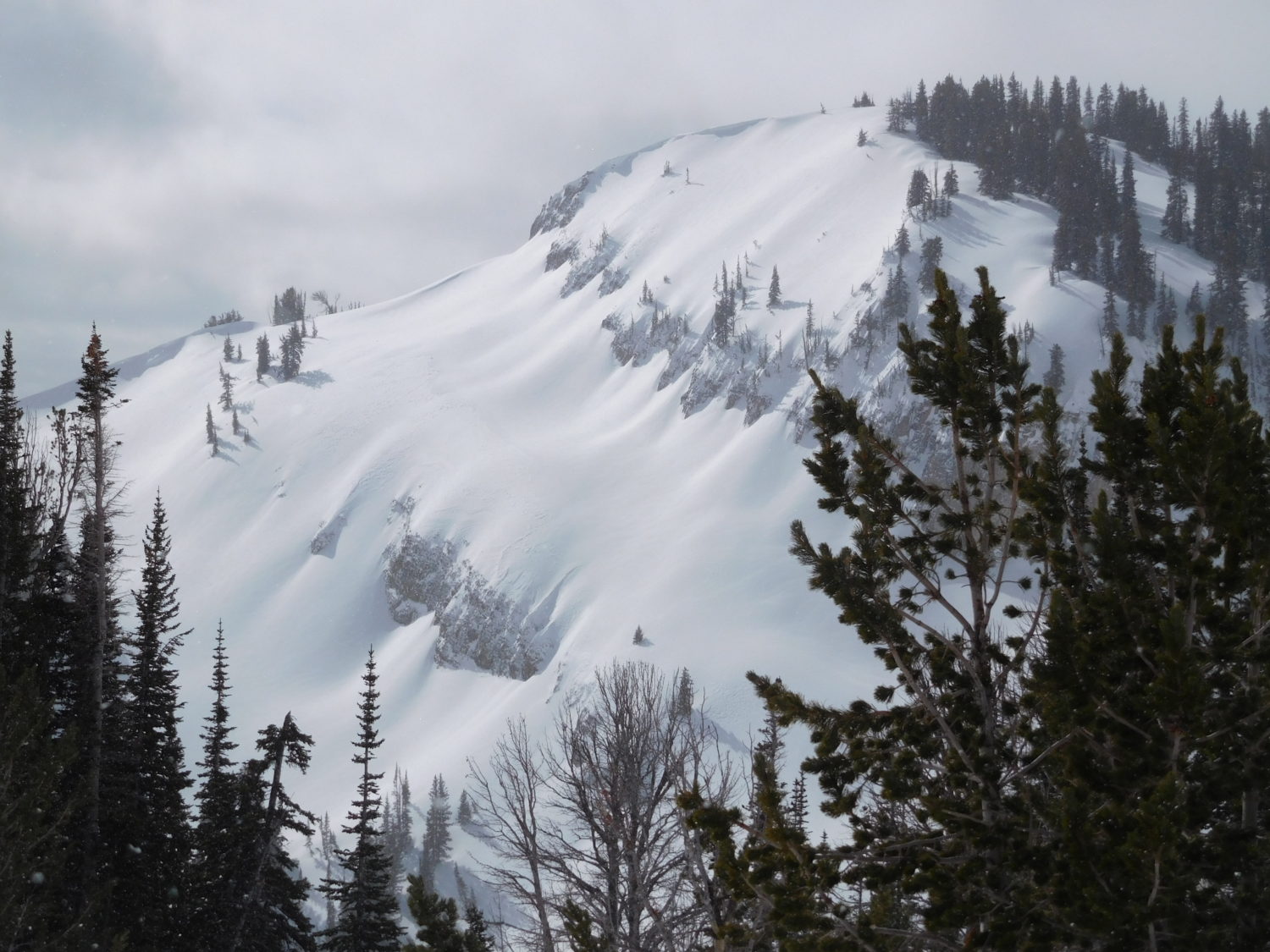 Realizing their buddies were missing, alerted ski patrol. Schuster, incident commander for the event, eventually made the call to attempt an overnight "high-risk rescue operation." Rangers reached them around midnight by using ropes to descend into the Spock Chutes in Granite Canyon.
"I met with rangers Chris Bellino, Nick Armitage, and Rich Baerwald to discuss the situation and determine a course of action," he stated. "We determined that a ground response was possible given the abundance and density of trees in this area. Although the avalanche hazard and exposure was high, as was rated by the day's forecast issued by the Bridger-Teton Avalanche Center, we thought it was worth taking a look from the ridgetop and assessing further before making a final go/no-go decision."
The team made voice contact with the lost party at approximately 2153 hours and reached them about one hour later, arriving on scene at 2306 hours. The skiers were escorted back up the steep mountainside.
"The subsequent rescue of Burns and Higgins, directly resulting from the actions of this party, was a high-risk operation that involved a helicopter reconnaissance flight in poor weather conditions and required three rangers to enter steep avalanche terrain during an existing high hazard rating," Schuster wrote.
After interviewing all four skiers, Schuster made the decision to give them federal citations despite their pleas. All four claimed they did not realize that all of the gates were closed.
"They felt it was unfair because they did not intend to cause a search and rescue incident and said they were good people who had never really been in trouble or broken laws before," he said. Schuster added that there had been extensive announcements and signage about the closures at the resort.
All four skiers were charged with violating an emergency closure and disorderly conduct. The cases were adjudicated through various plea agreements. Each skier was ordered probation, restitution, and fines, some of which will go to the Grand Teton Association.