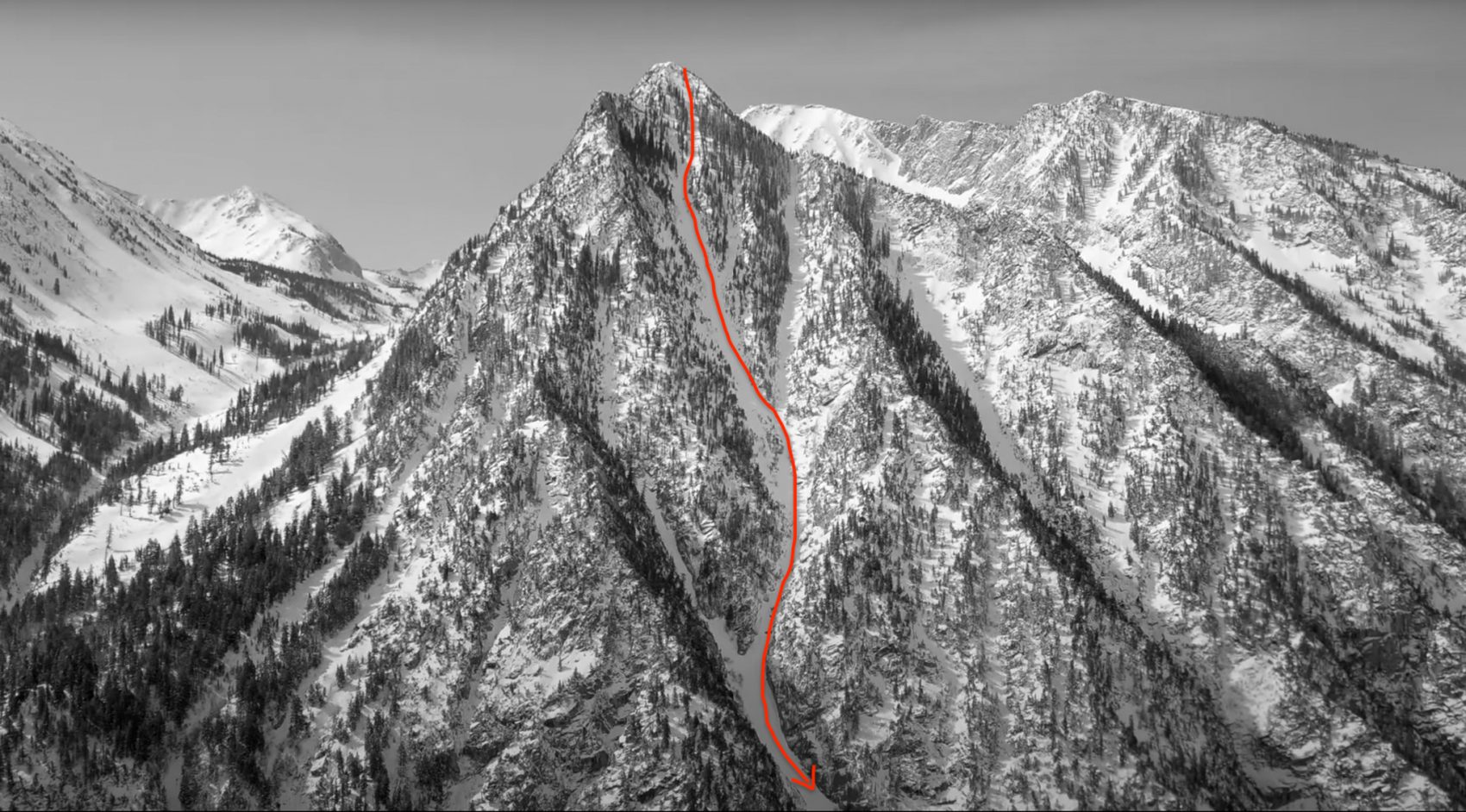 A skier was killed in a fall in the Y-Couloir in Utah's Little Cottonwood Canyon on Saturday, February 4th. According to the Unified Police Department, the victim was a 36-year-old male backcountry skier who had lost control of his skis around 1 p.m. and fell a long distance to the base of the couloir. The fatal fall did not involve an avalanche, UPD reports.
The Utah Avalanche Center shared news of the fatality, writing on its forecast page:
"There was a non-avalanche-related fatality in the Y-Couloir in Little Cottonwood Canyon on Saturday February 4th. Our sincere condolences go out to the friends and family of the victim."
Backcountry skiers at the base of the Y did their best to perform CPR and other life-saving measures on the man until authorities arrived but were unsuccessful, ABC4 Utah reports. Upon Search & Rescue and UPD's arrival, the man was pronounced dead and a life flight helicopter hoisted him out of the canyon. His identity has not yet been released.
The young man's death is tragic and goes to show that avalanches are not the only danger when recreating in the mountains and that even a small fall in steep, technical terrain can turn deadly.