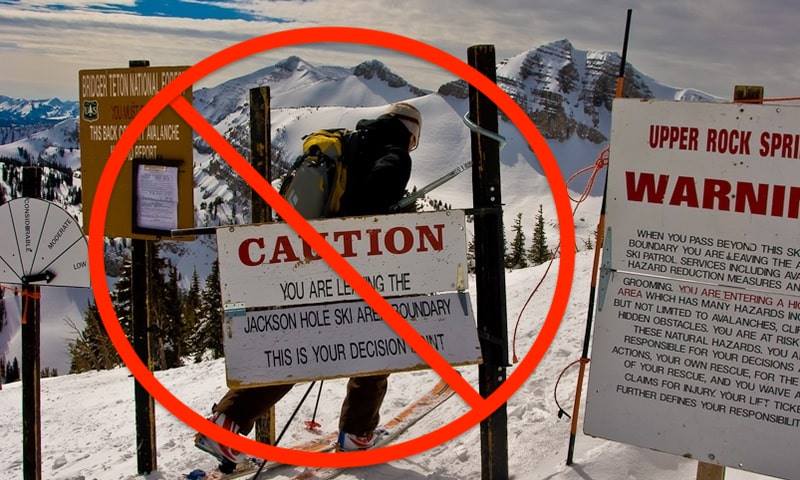 Natalie Burns, 32, who got lost and had to be rescued from Granite Canyon after ducking a rope and entering a closed area outside Jackson Hole Mountain Resort, WY pleaded guilty last week instead of going ahead with her scheduled trial.
Two of her codefendants had already pleaded guilty and another was awaiting a plea deal, but Natalie originally decided to fight the charges that she ignored an emergency closure. Grand Teton National Park officials said Burns left the Jackson Hole Mountain Resort ski boundary with three friends on Feb. 28 during the unprecedented emergency closure. Park officials say Burns, along with Joseph Higgins, ended up lost and stuck in Granite Canyon, which triggered an overnight search and rescue.
After pleading guilty, Burns, a Colorado resident, was sentenced to two years of unsupervised probation and ordered to pay a just over two thousand dollars in court fines and restitution. In the last-minute plea agreement, the U.S. attorney dropped a charge of disorderly conduct, reports the JH News and Guide.