Report from November 8, 2021
Yesterday was an in-between-the-weather-day.
Not a nice day, not a crappy day, not a snowy day, just an in-between day.
It was warm, there was no wind, and the light wasn't great.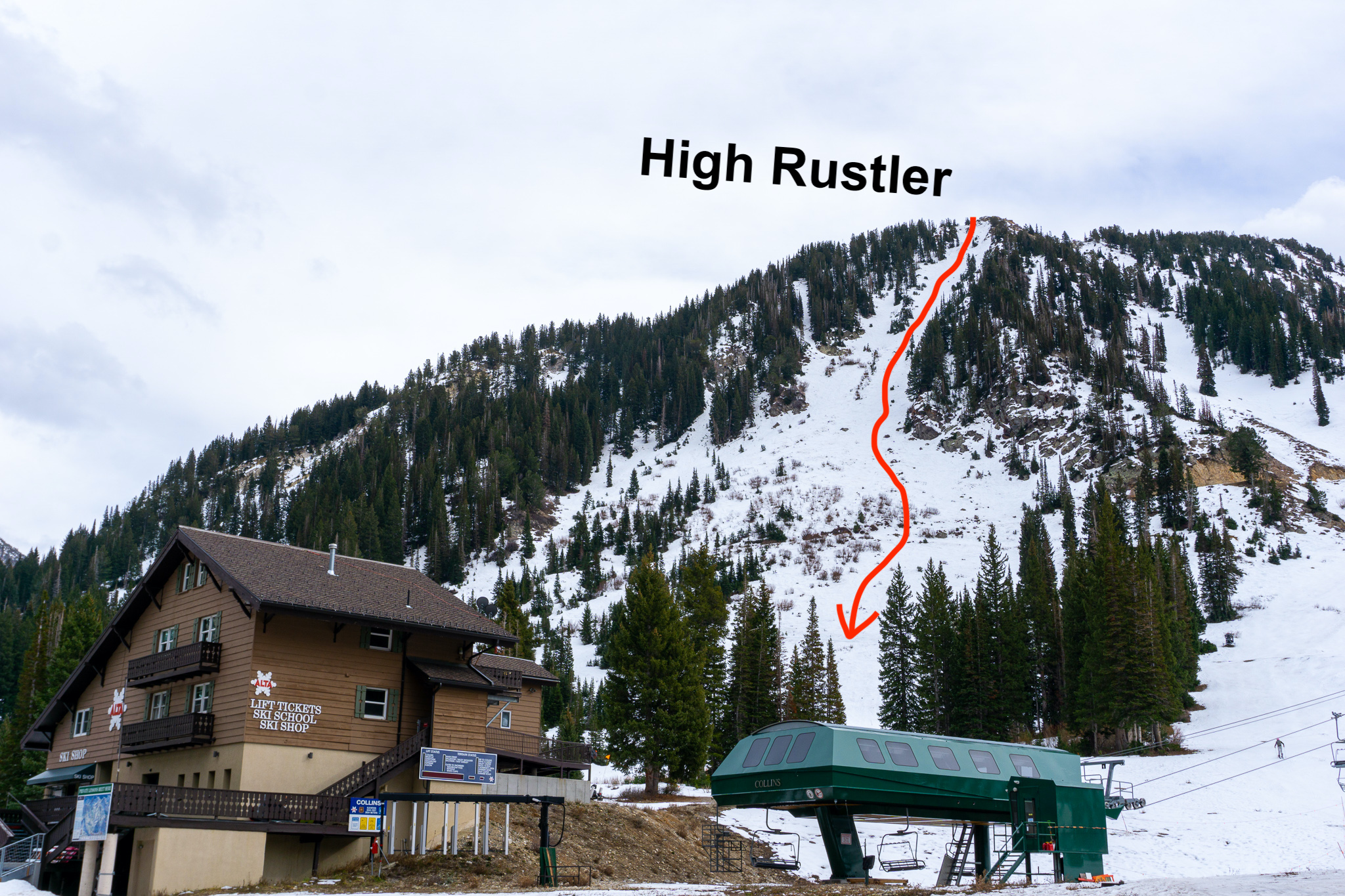 The snow…  well, the snow is very "early November"…
At this point, this snow has been sitting around for a while, it's been through a few melt-freeze cycles, and the snow I was on has some extra texture from lots of people skiing on it when it was warmer and softer (and now it's frozen into place.)
I was mostly looking for a quick workout and when I rolled into the parking lot yesterday at about noon, I saw Hi-Boy (High Rustler) and decided booting straight up it would definitely provide the workout I was looking for and hopefully a fun ski.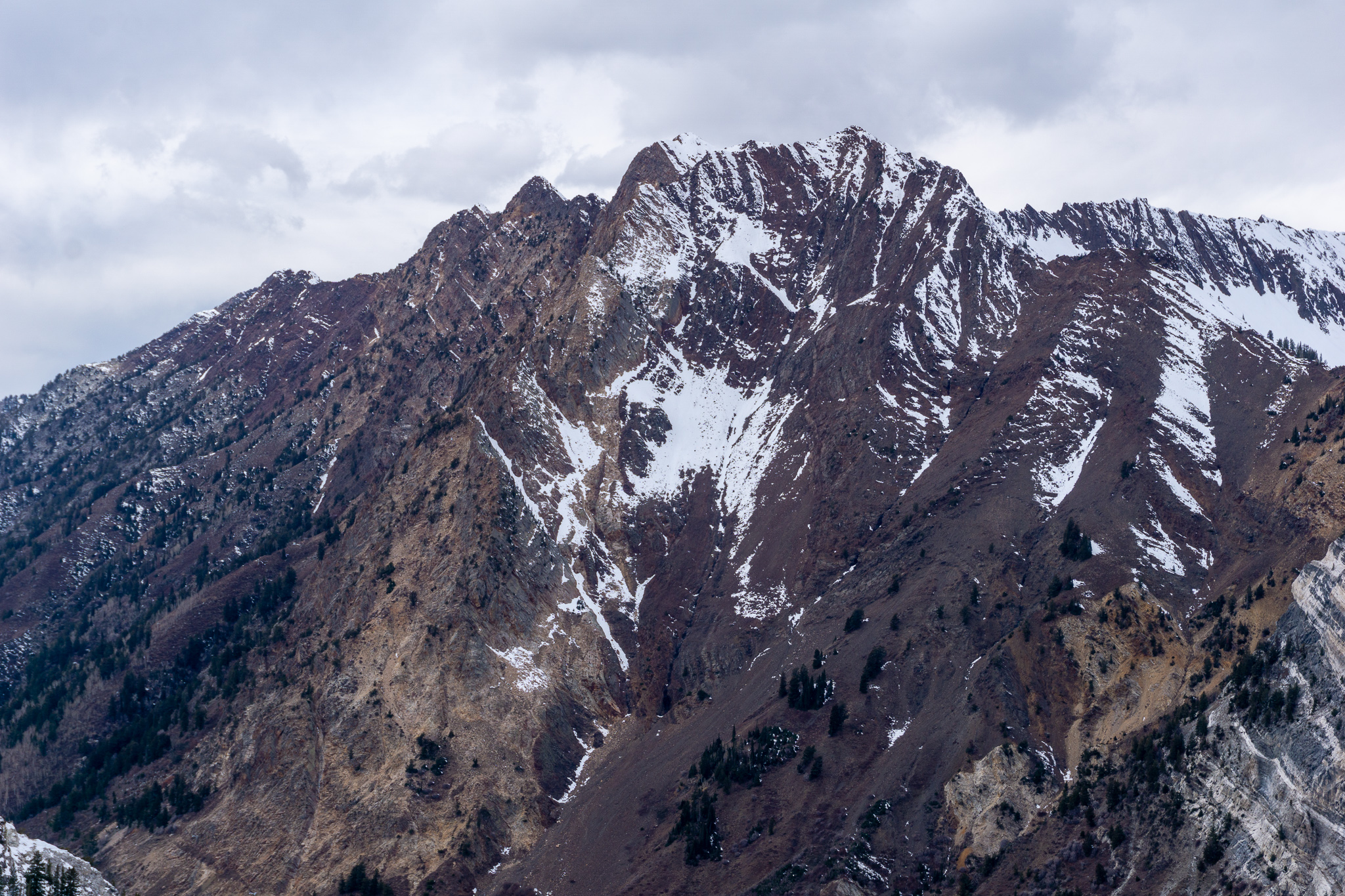 It took me about 1 hour and 10 minutes to get to the top.
The booting was mostly good with hard, predictable snow, but there were spots of knee-deep garbage that helped me get in that leg workout I was looking for.
The views from the top were moody.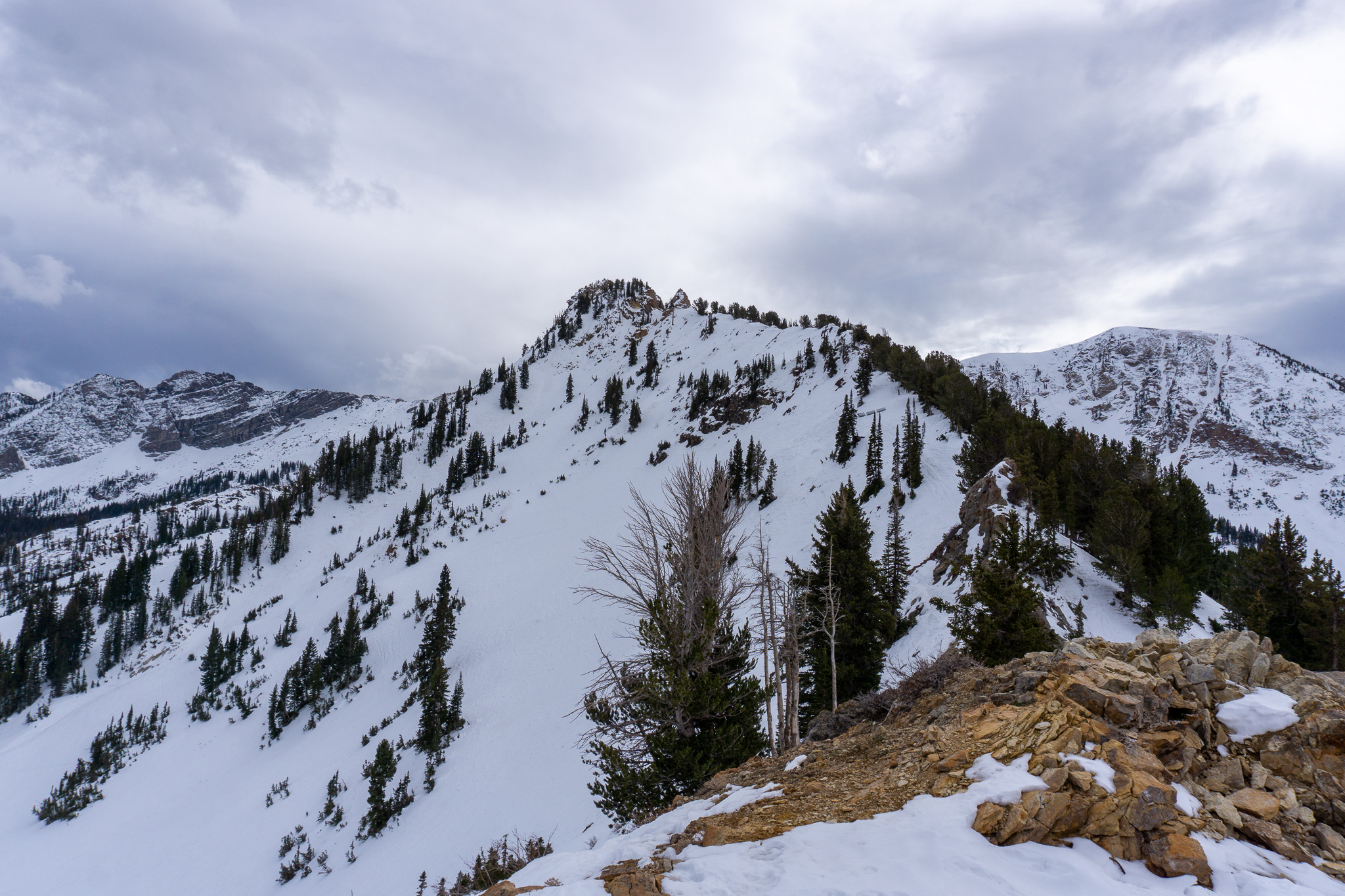 A big lenticular cloud was forming over the Pfiefferhorn and that long southern boundary ridge of Little Cottonwood Canyon.
Mt. Superior looked ominous with very little snow on it except for a shrinking silver in Suicide Chute (we skied it on Saturday, click that link and check it out).
The southern faces have just about no snow on them at this point and their nudity creates a striking juxtaposition against the fully loaded north faces at Alta.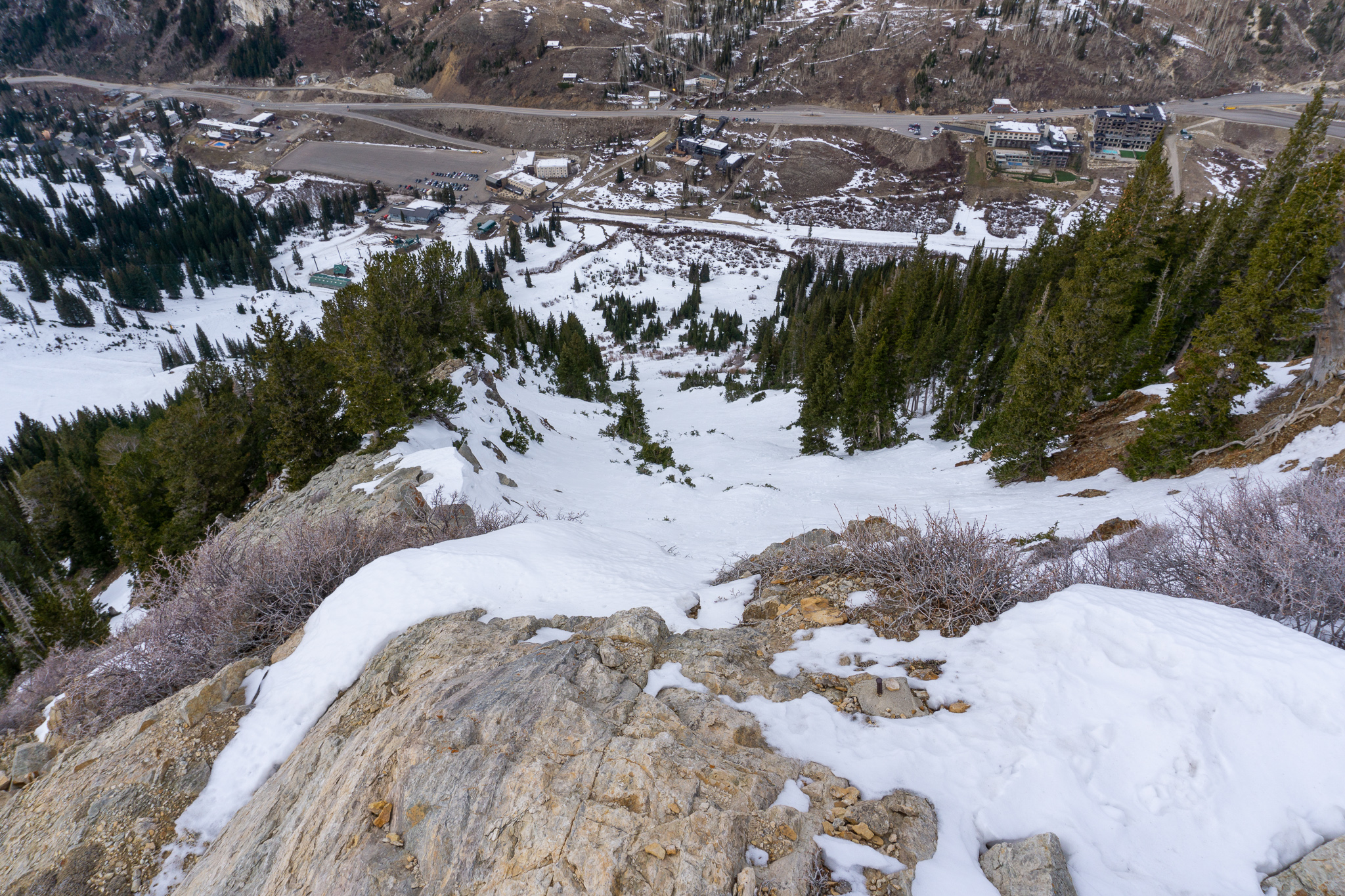 I was able to ski into Hi-Boy from the very top, which I'd never done before.
The upper turns were bumpy, hard, and unforgiving.
The middle turns were scratchy, shaved ice-y, and relatively smooth.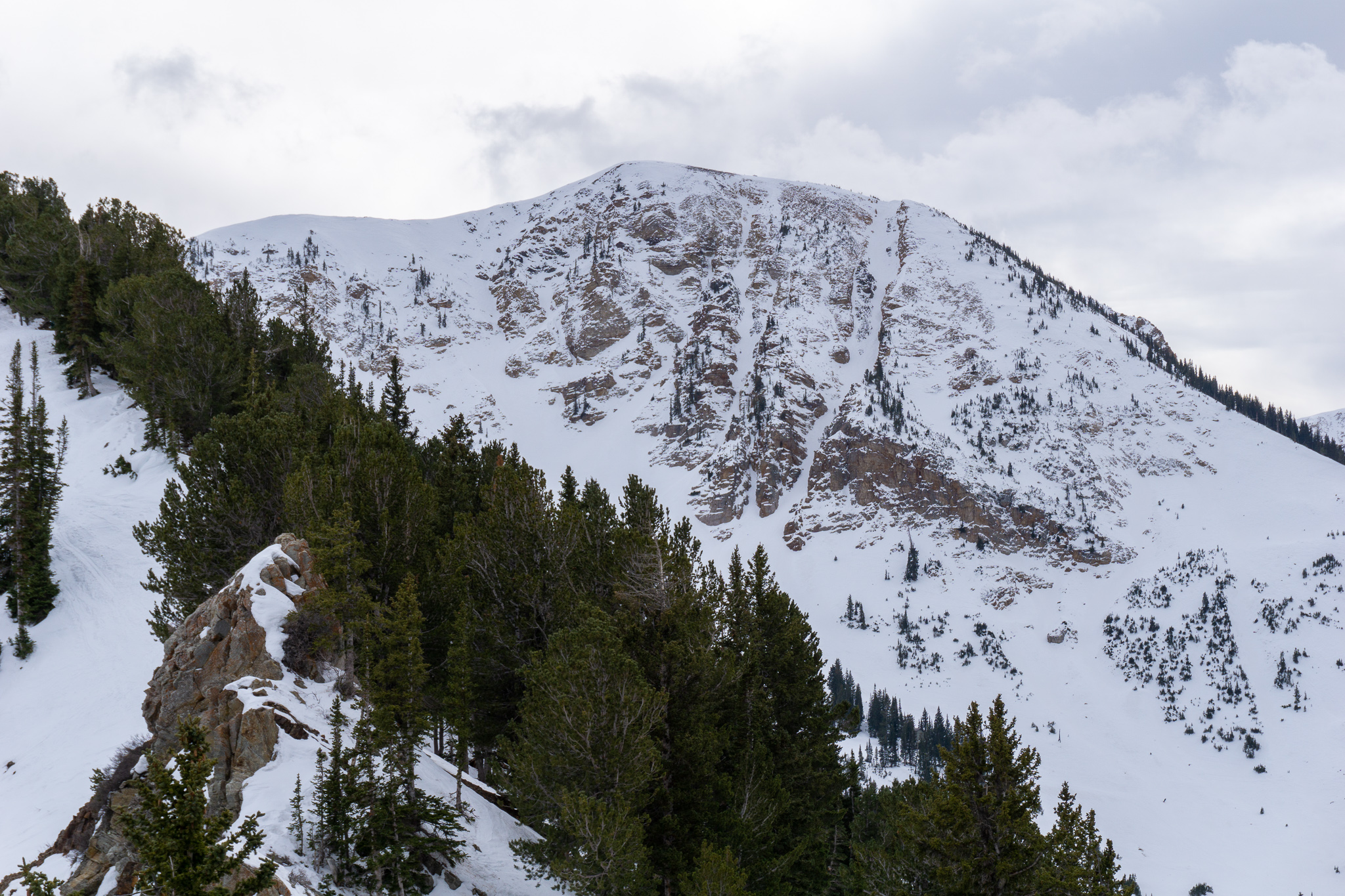 The bottom turns were heinous – frozen slush with crisscrossing ski tracks everywhere.
At the bottom, I found Henry hiking up and hitting a 2-jump jump -ine that looked fun.
I'd like to come hit that tomorrow but it might be a bit too cold and firm for it…
Hopefully, it snows around 3-6″ up at Alta tomorrow and we're cruising around on dust on crust powder on Wednesday!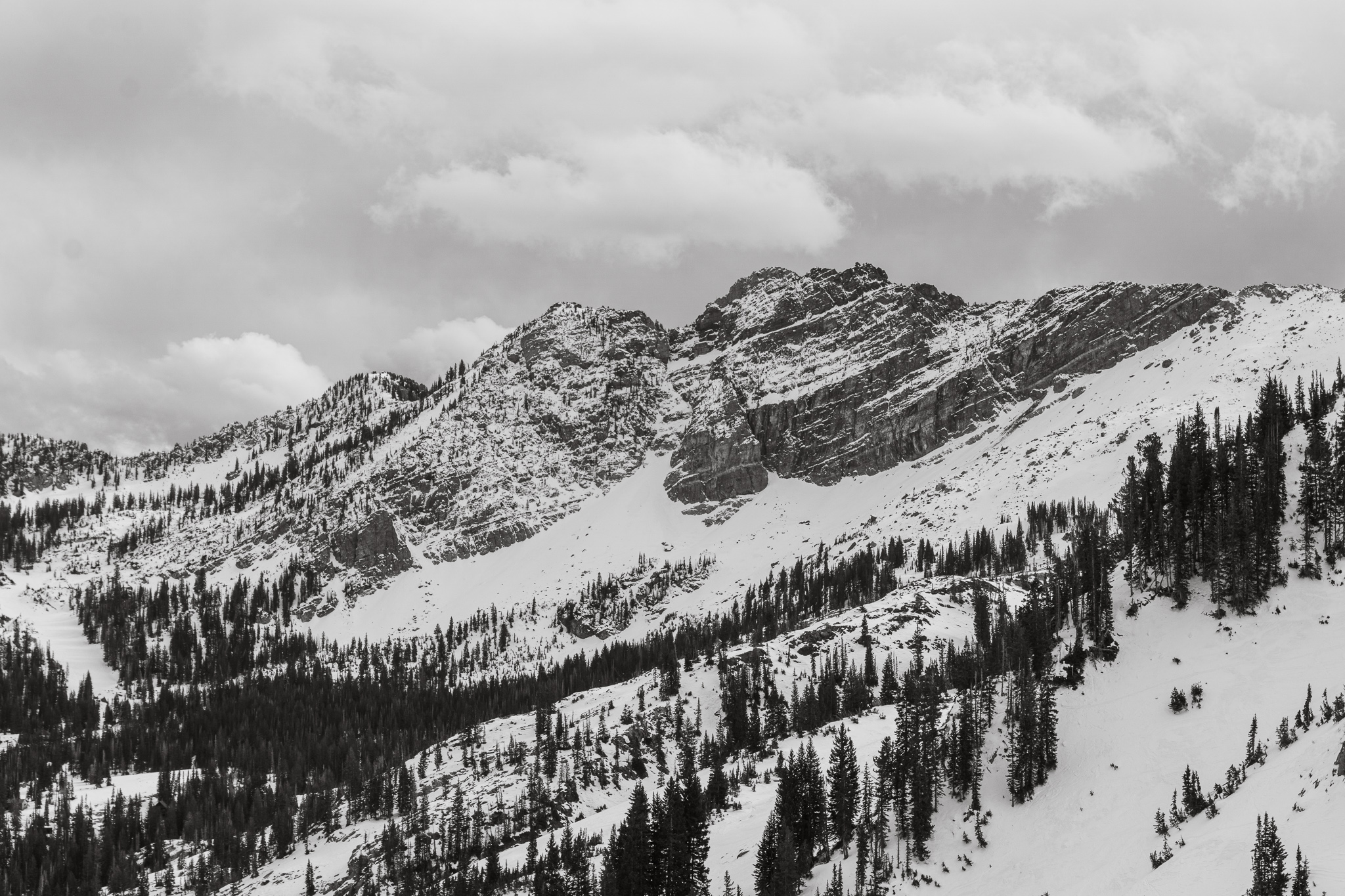 RECENT REPORTS:
AVALANCHE FORECAST:
We didn't see any avalanche activity nor instability this day. 
While the UAC isn't generating forecasts, former UAC avalanche forecaster Mark White has been submitting great avalanche observations:
WEATHER FORECAST:
PHOTOS: