Report from November 12, 2021
Alta opens on November 20
Little Chute with a mandatory drop at Alta, UT got my heart racing yesterday…
It snowed 1″ Thursday night with some wind and we hoped that would be just the right conditions to make this thing smooth and safe.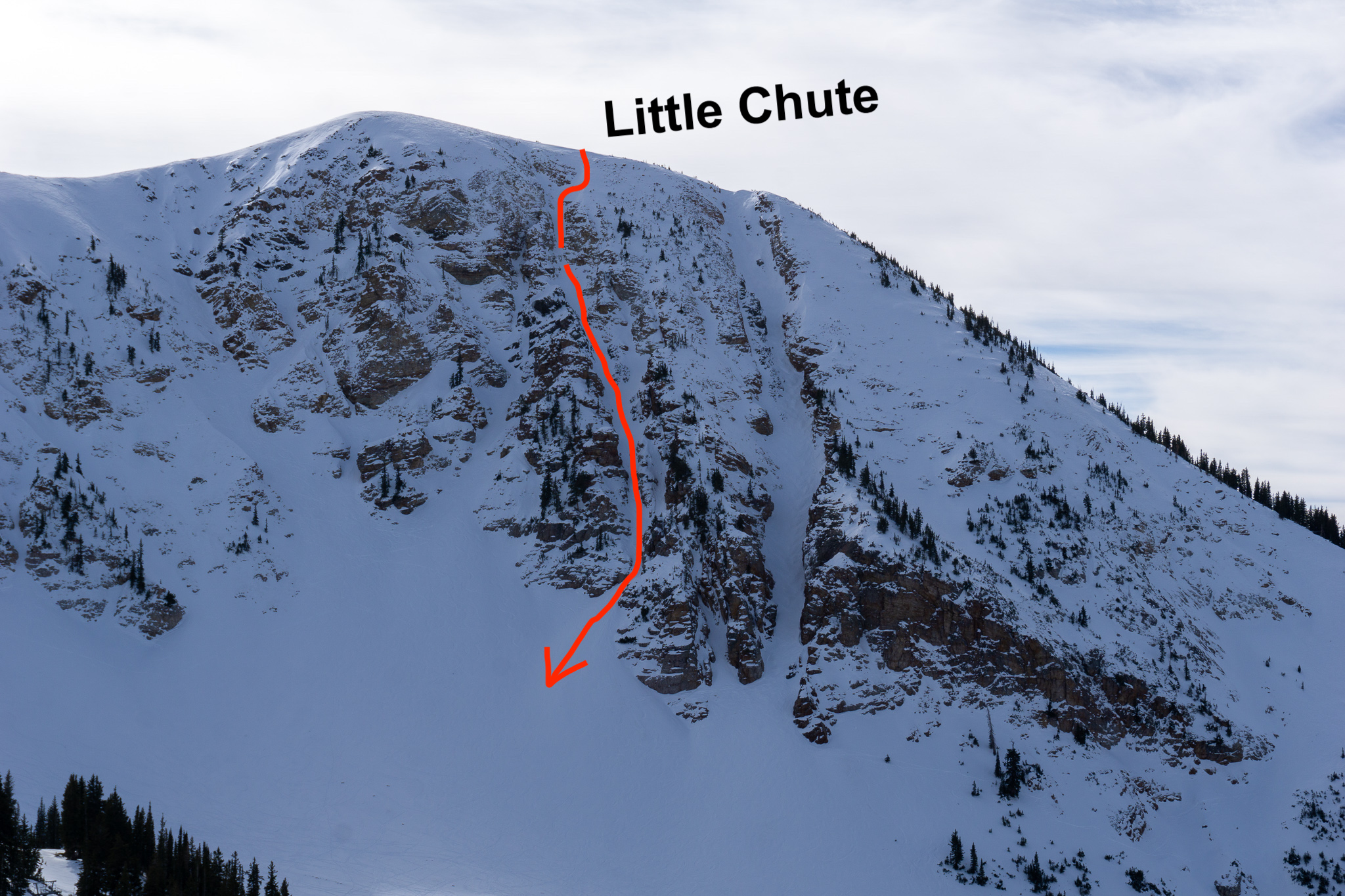 We still gave it a ski cut just – to be sure.
Standing on top knowing what was below us gave us chills.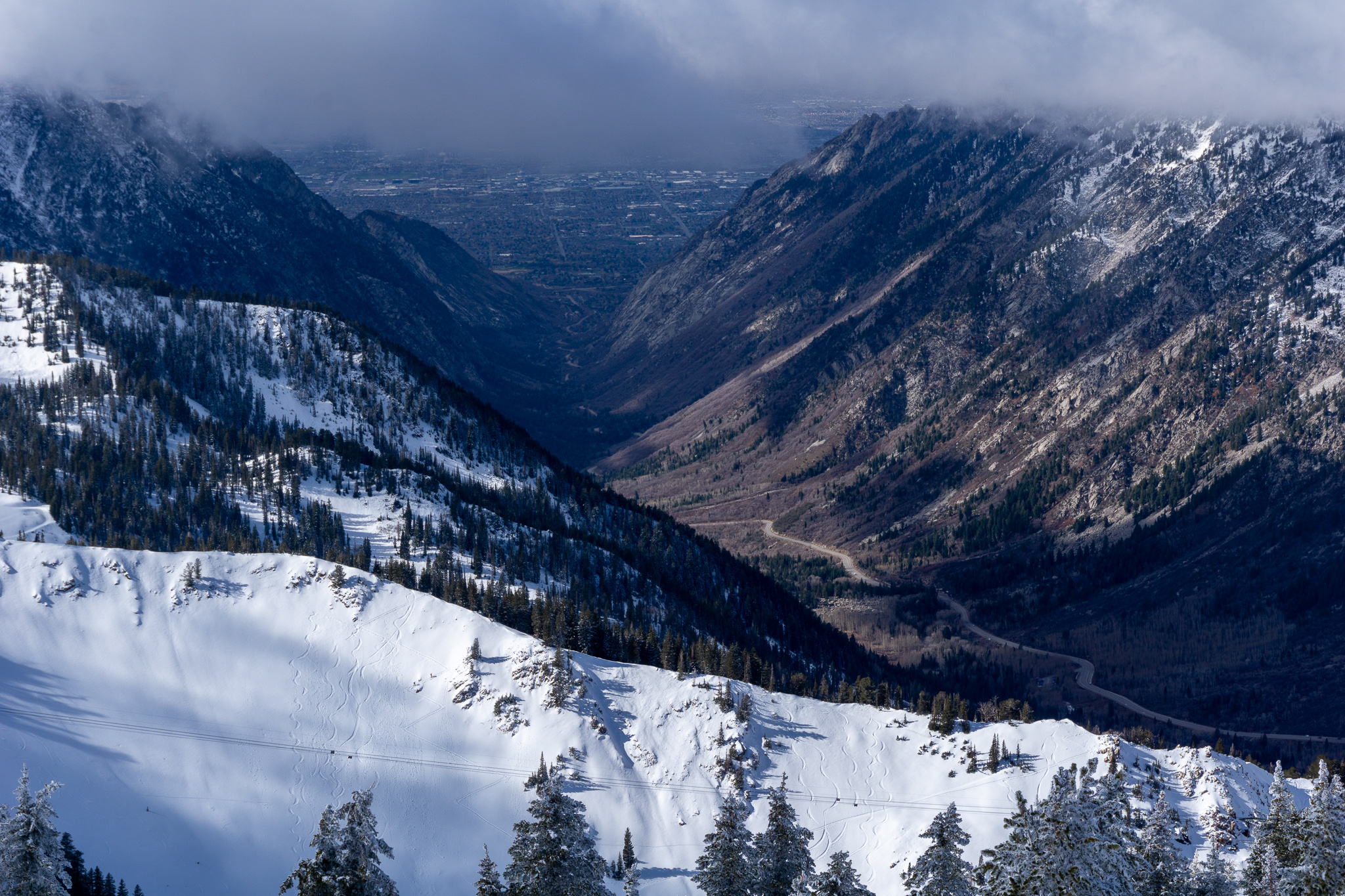 Luckily, the snow was slathered on and skied buttery smooth – for the most part…
This was our favorite run of the season so far.
Whatta day!
NOTE:  it was getting hot yesterday and our buddy Ben skied Alta in the evening and said just about all the snow had turned to schmoo…
RECENT REPORTS:
AVALANCHE FORECAST:
While the UAC isn't generating forecasts, former UAC avalanche forecaster Mark White has been submitting great avalanche observations:
WEATHER FORECAST:
PHOTOS: