Brought to you by 10 Barrel Brewing 
Report from May 19, 2021
Last week on May 19, 2021, we rolled back up to 12,054′ White Mountain, CA, looking for one last chute we hadn't skied.
In the previous week, we'd skied eleven different chutes off the mountain, and we weren't sure we'd find any more that we hadn't skied and still went.
We found an awkward one that didn't quite go anywhere but looked like it would still be a great ride.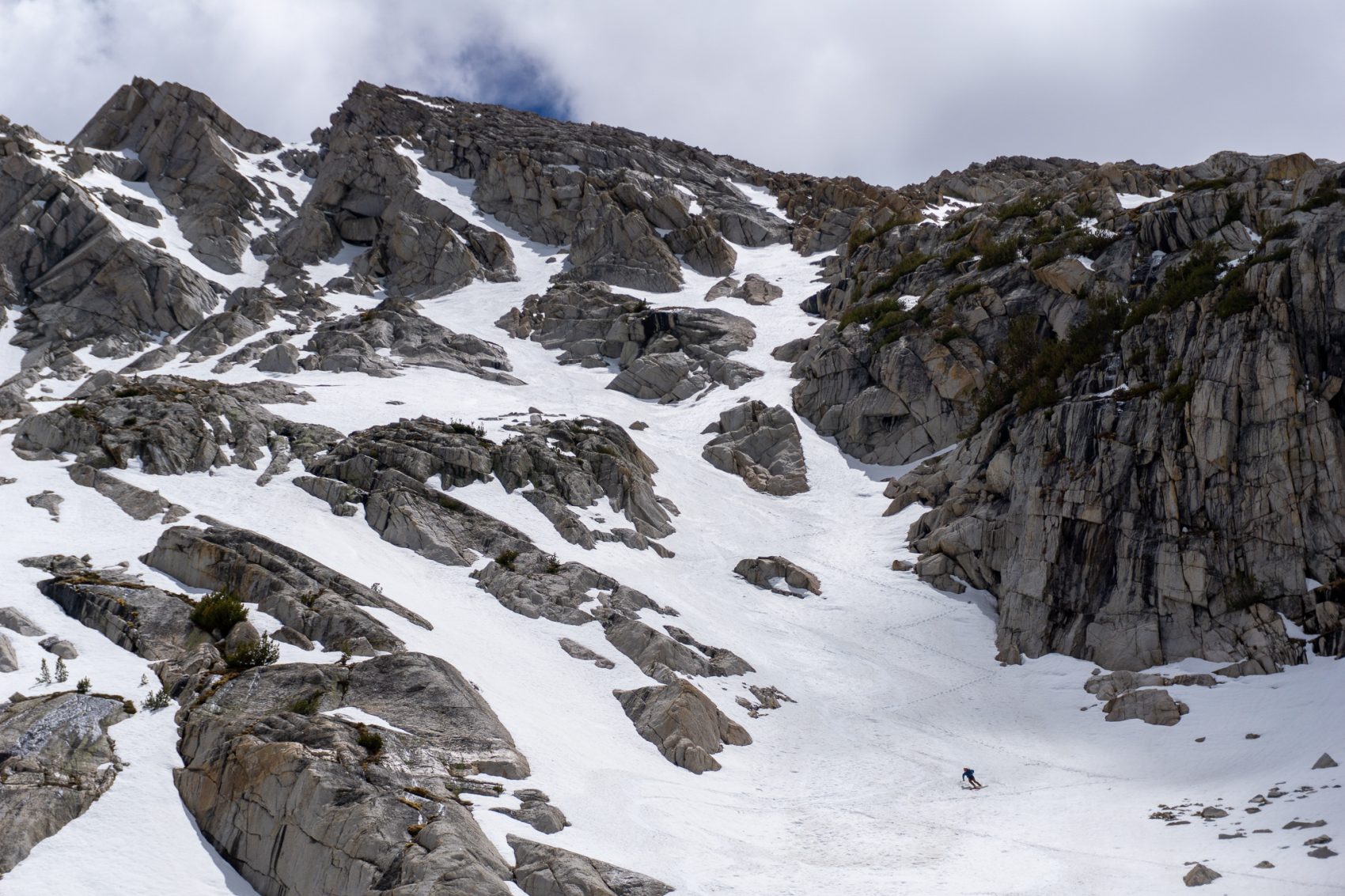 We booted right up it and found that the top six turns were going to be in a no-fall-zone.
A "bad funnel" that would shoot you straight off a granite cliff if you fell.
It was nerve-racking hiking up it.
We had to dig out big platforms with our shovels to create a position to transfer from boots and crampons to skis.
Once I had skis on I felt more comfortable, but not a lot comfier…
I dropped first and the snow was perfect and my focus was 100%.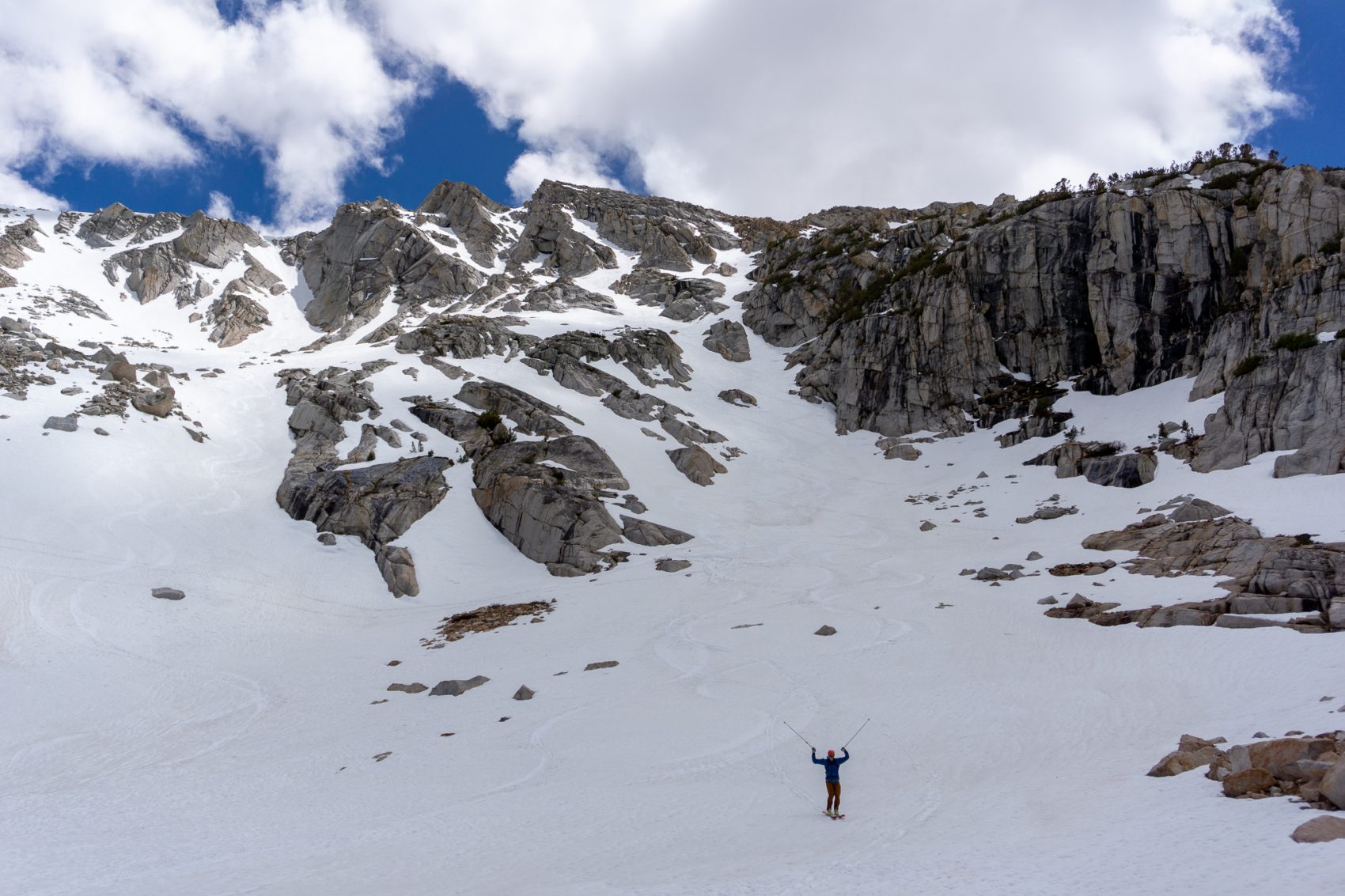 After the first six turns, I was in the clear and could relax a bit.
The rest of the chute was a very good time.
Great corn snow, steep, flat, long, very fun.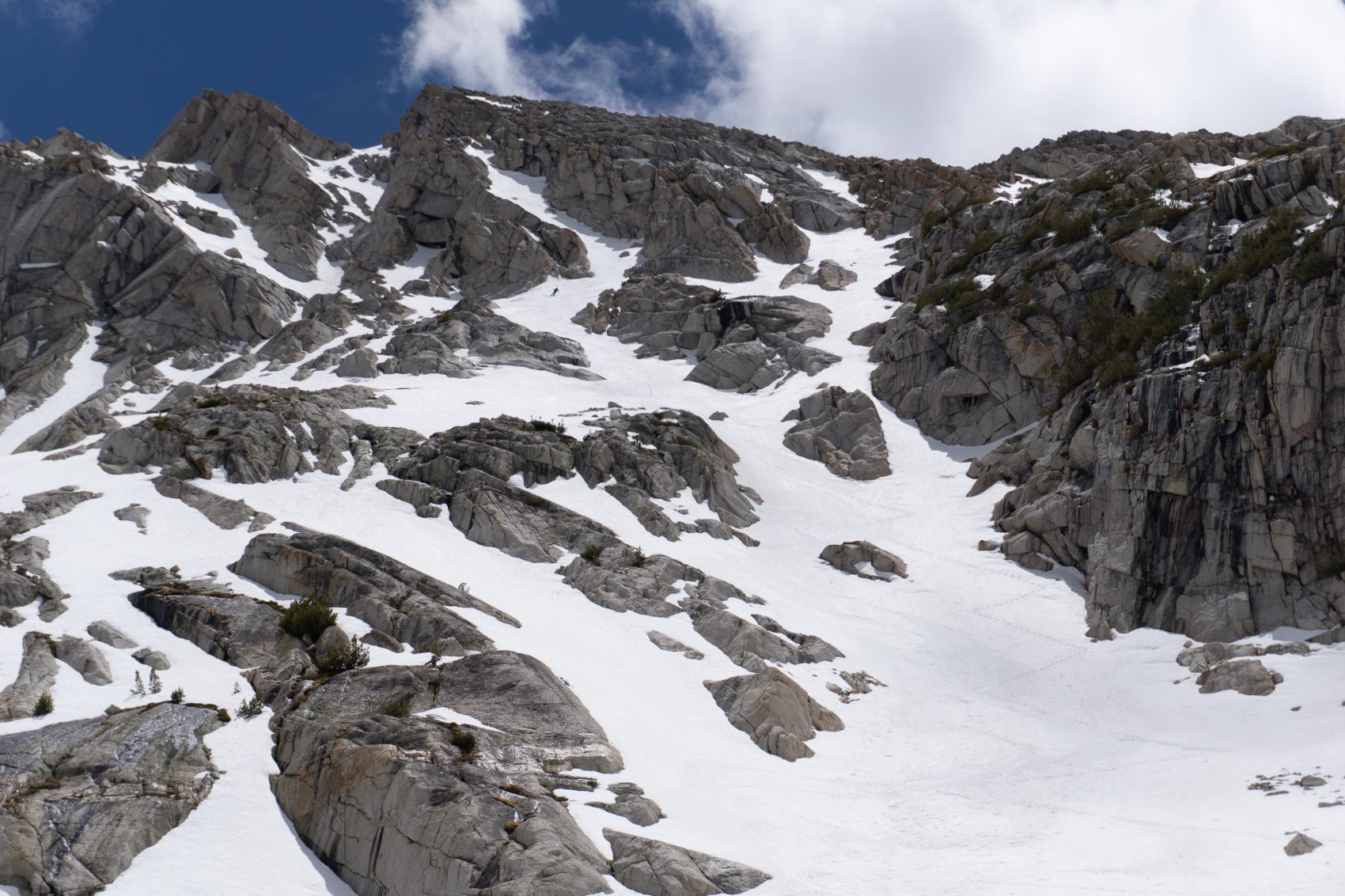 I was stoked at the bottom and enjoyed watching the rest of the crew make it through the "bad funnel" safe and sound.
We were pumped and pretty sure this would be our last day in the backcountry this season.
But Greggy kept saying that we had to keep going backcountry until we hit a "terrible" day, and then we'd be truly done.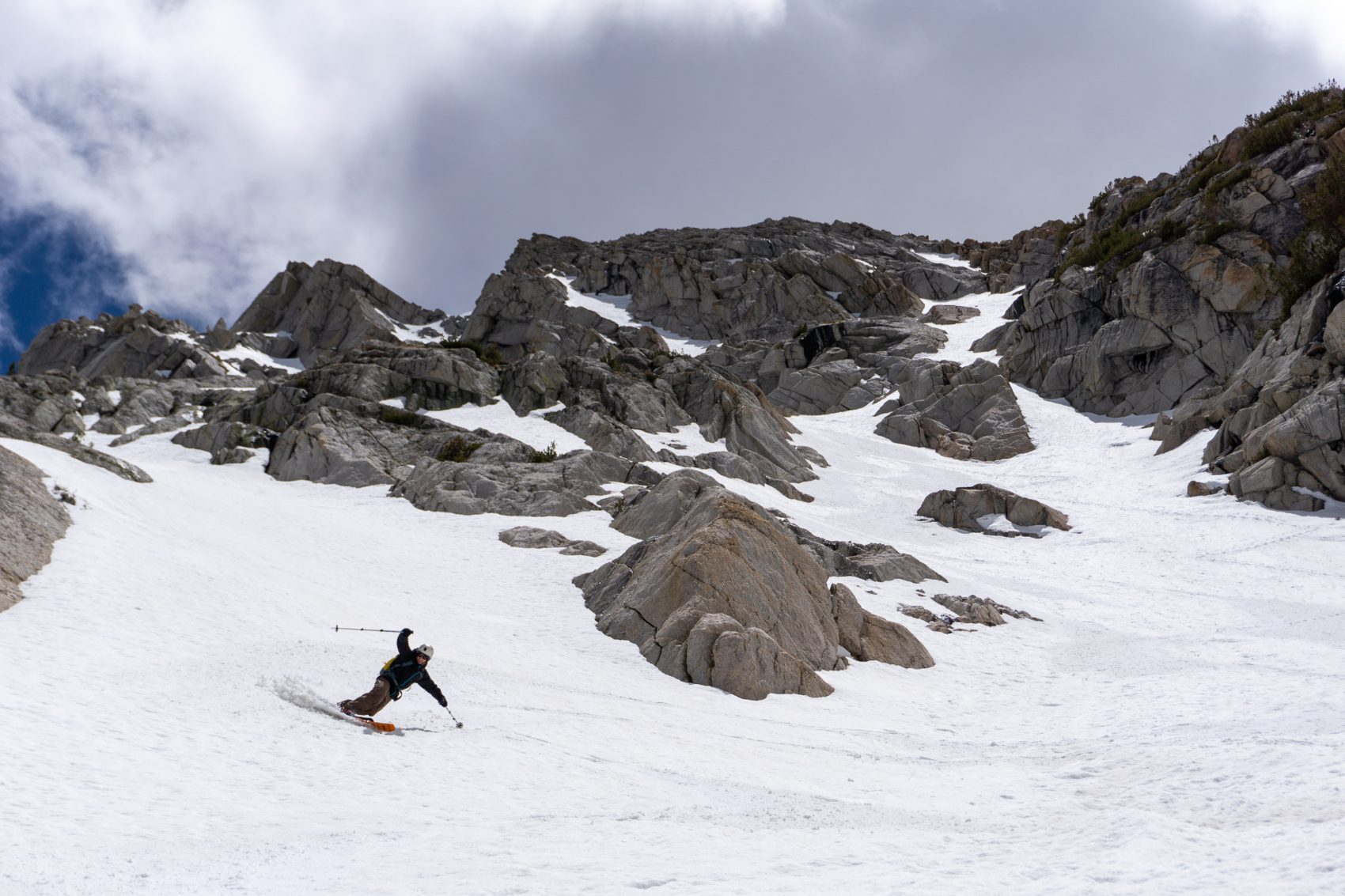 Yesterday, we found those terrible conditions.
Report on yesterday's adventure coming tomorrow.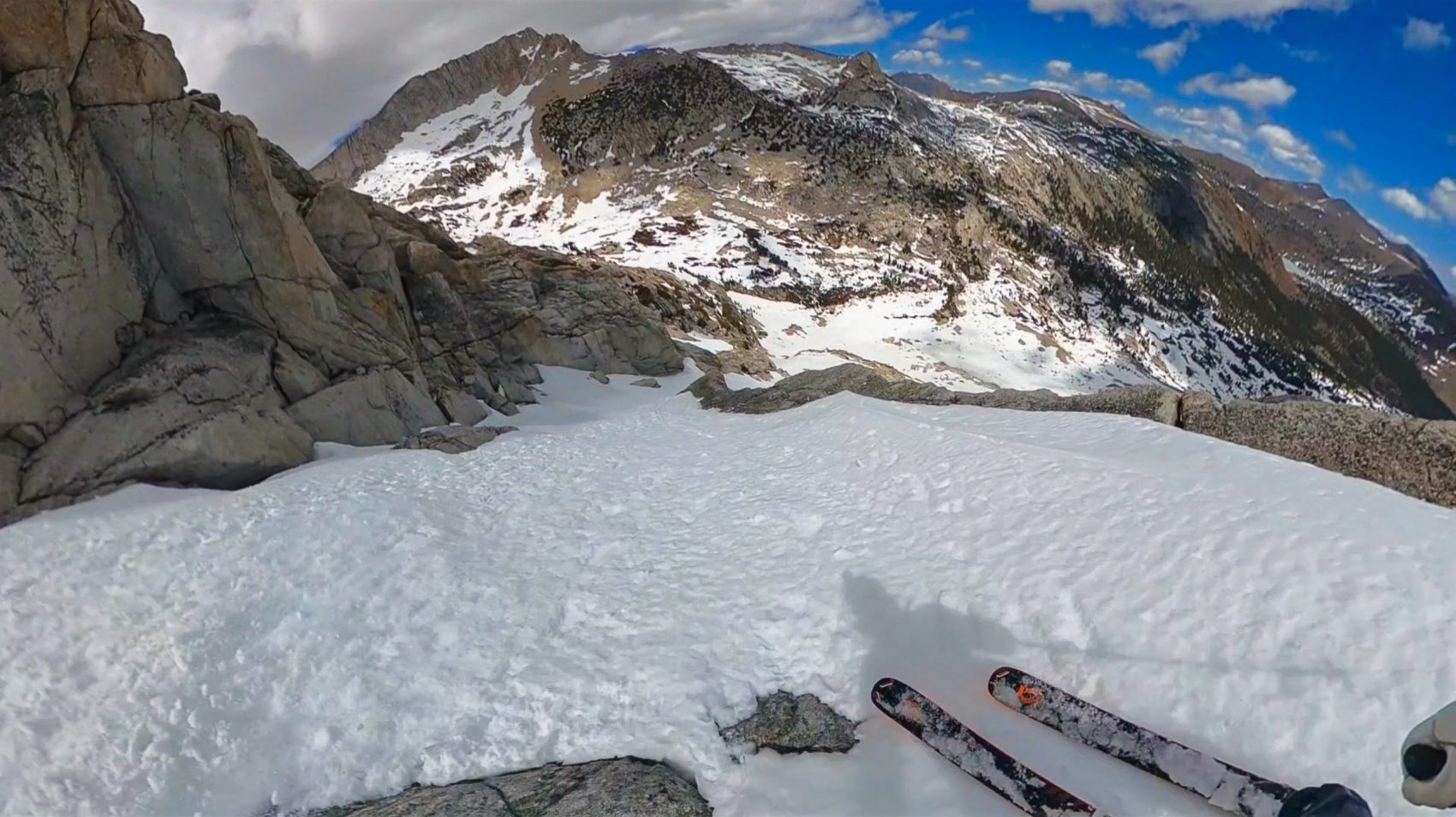 Recent Trip Reports: