We spent the bulk of our season in Jackson, Wyoming skiing the Teton Range in the 2020/21 season.
We made it up there for opening day in November, stayed for all of the 172″ February, and left with a huge smile on our faces on March 1st when spring hit hot and hard and it was time to move on.
February was insane in the Tetons.
February 2021 was the 3rd snowiest month on record at Jackson Hole, WY.
193″ of snow fell in February 2021 at the Raymer plot at Jackson Hole which is tied for the most snow ever recorded in February
172″ of snow fell at the Rendezvous Bowl plot at Jackson Hole which ranks it as the 3rd snowiest month on record
172" of snow recorded in Rendezvous Bowl is almost 100" above average for the month of February
"I have been forecasting the weather here for 30 years now and skiing Jackson Hole for almost 40 years and I have to say, February 2021 might have been one of the best months ever. Not just in terms of quantity of snow, but the quality of the snow. It was both deep and light, day after day!"

– Jim Woodmencey, Mountain Weather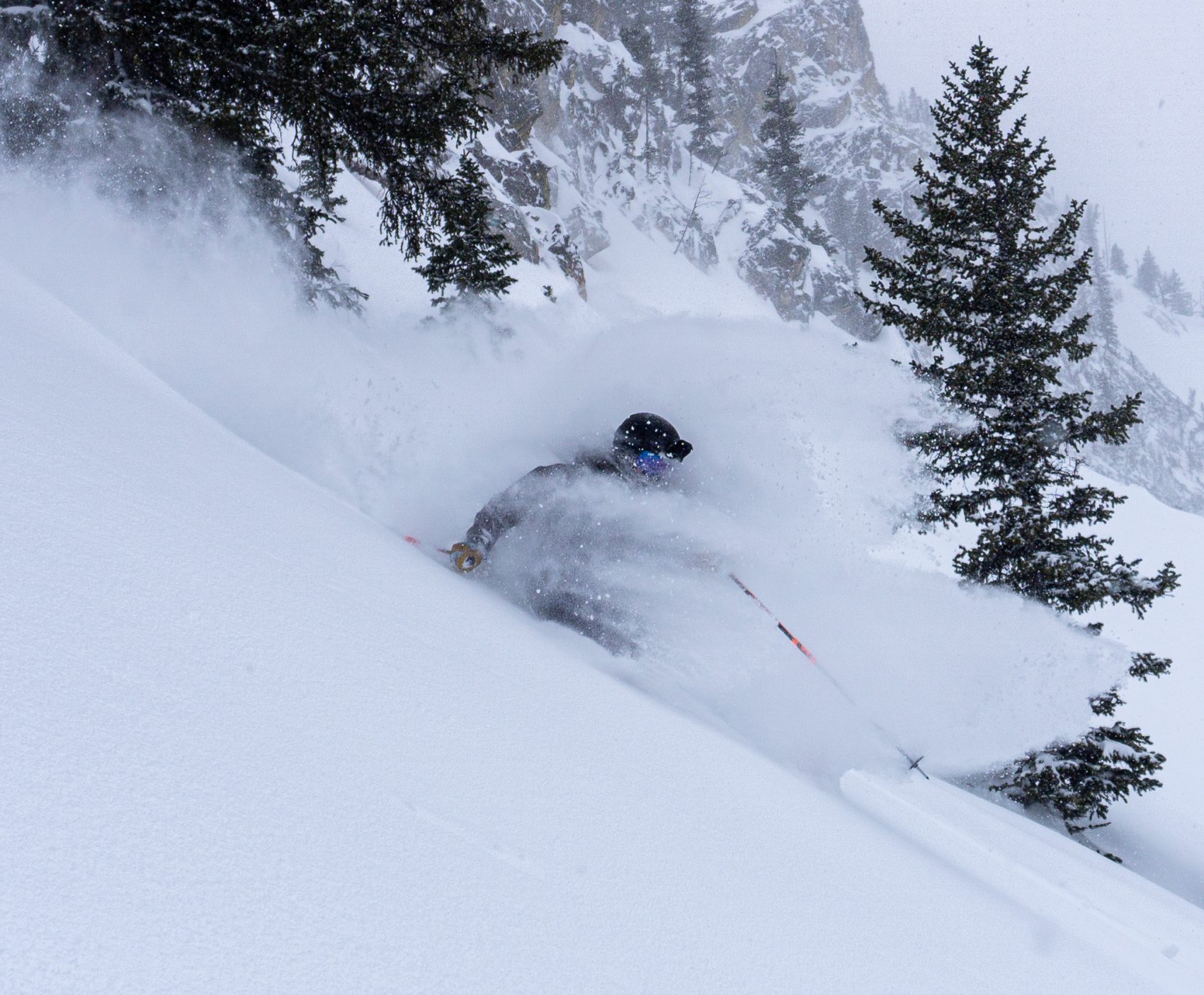 February 2021 in Jackson Hole, WY:
There were only 4 days with no fresh snow, and 10 days with double digit 24-hour totals.
193″ of snow fell at the Raymer plot for the month, which tied the record for most snow in February at the Raymer Plot in 2019 (that's 16 feet!).
In Rendezvous Bowl, 172 inches of snowfall were recorded in February. That is over 100 inches more than February's average snowfall of 71 inches.
February 2021 now also ranks as the third snowiest month on record, behind December 1996 with 215 inches and February 2019 with 193 inches.
*All of these snow statistics are derived from daily field measurements taken by the JHMR avalanche-forecasting program, in partnership with Bridger Teton National Forest Avalanche Center.
SnowBrains Videos of Our Favorite Days
in the
Teton Range, WY 2020/21:
SnowBrains 2020/21 Highlight Videos: