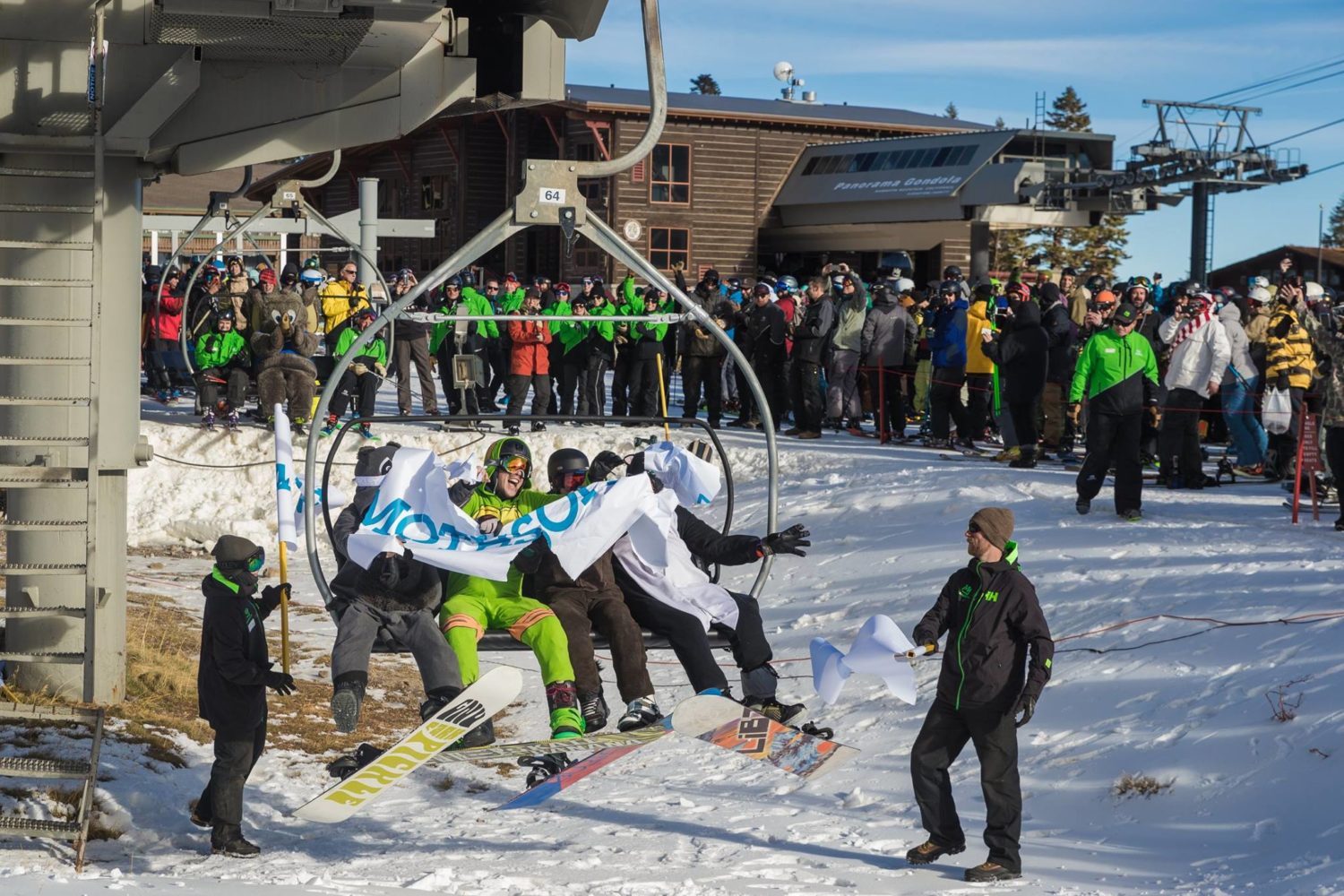 As winter approaches, we all already know that this year will be a little different. So it doesn't come as a total shock to us all, ski resorts have been letting us know how they plan to operate to ensure the health of safety of their guests and employees is the top priority.
While the operating policies are all very similar; social distancing, mandatory face-coverings, no walk-up day-tickets, reservations or not, there is of course nuanced differences for each resort, based on their own individual geography, layout, and facilities.
See below for the individual policy for the resorts that have released them.
Ski Passes & National Guides
NSAA Guide – National Ski Areas Association Releases Guide for Safe Winter Recreation Practices During COVID-19 Pandemic
PSIA-AASI – PSIA-AASI Releases "Navigating the 2020-21 Snowsports Season" Guide
Ikon Pass – Ikon Pass Announces Plan That Reservations Will Not Be Necessary at Most Destinations for Winter 20/21
Epic Pass – Vail Resorts Outlines its 2020/21 Winter Operating Plan
California and Nevada
Mammoth Mountain, CA – Mammoth Mountain, CA Investing $1-Million in COVID Enhancements | No Reservations Required
Squaw Valley Alpine Meadows, CA – Squaw Valley Alpine Meadows, CA Will Not Introduce a Reservation System this Winter
Sierra-at-Tahoe, CA – Sierra-at-Tahoe, CA 2020/21 Winter Operations Update
Homewood Mountain Resort, CA: Homewood Mountain Resort, CA Invests to Upgrade Resort Offering, Implements New Operations Plan for 2020-21 Winter Season 
Mount Rose Ski Tahoe, NV – Mount Rose Ski Tahoe, NV | Looking Ahead to 2021 – What to Expect During the Upcoming Winter
Colorado
Colorado – Colorado Health Officials Issue Guidelines for Ski Resorts Operating Amid Covid-19 Pandemic
Steamboat – Steamboat Resort, CO Shares Plans for Next Season | No Reservations Required for Passholders
Wolf Creek – Wolf Creek Ski Area, CO Submit Plan to Authorities to Run at 74% Capacity
Arapahoe Basin – Arapahoe Basin, CO Reveal Winter 20/21 Plan | Mid-October Opening and No Reservations Required for Season Pass Holders
Copper Mountain – Copper Mountain, CO Reveals Their Operational Plans for Winter 20/21
Monarch Mountain – Monarch Mountain, CO 2020-2021 Season Operating Plan
PNW
Alyeska Resort, AK – Alyeska Resort, AK Outlines Operational Changes for Next Season | No Reservations and Strict 'No Mask No Service' Policy
Summit at Snoqualmie, WA – Summit at Snoqualmie, WA Issues Winter 20/21 Update | No Reservation System for Passholders
Mount Baker, WA – Mount Baker, WA Operating Plan Winter 2020/21: No Limited Capacity and No Reservations to Begin With
Mount Bachelor, OR – Mount Bachelor, OR | Back to Basics: A Look at 2020/21 Winter Operations
Timberline Lodge, OR – Timberline Lodge, OR | What to Expect in Winter 20/21
Wyoming / Montana / Idaho
Jackson Hole Mountain Resort, WY – Jackson Hole Mountain Resort, WY Unveils Winter 20/21 Operating Plan | Aerial Tram Will Run, No Reservation System for Pass Holders
Big Sky Resort, MT – Big Sky Resort, MT Will Be Implementing a Reservations System This Winter
Red Lodge Mountain, MT – Red Lodge Mountain, MT Announces Opening Day and Operating Plans | No Daily Skier Capacity and No Reservations Required
Schweitzer Mountain Resort, ID – Schweitzer Mountain Resort, ID: Looking Forward – Covid and Winter 2020/21
Grand Targhee Resort, WY – Grand Targhee Resort, WY Shares 20/21 Winter Operations Plan | Limited Building Access
Sun Valley Resort, ID – Sun Valley Resort, ID Releases 20/21 Operating Plan | No Skier Limits and No Reservations Needed for Epic Pass Holders
Utah
Park City – Park City Mountain Resort, UT Announces Winter 20/21 COVID-19 Guidelines
Alta Ski Area – Alta Ski Area, UT President Releases COVID-19 Guidelines for Upcoming Winter
Snowbird – Snowbird, UT Releases Winter 20/21 COVID Plan: Tram Capacity Reduced to 25%, Mandatory Parking Reservations, Face Masks
Powder Mountain – Powder Mountain Resort, UT 2020/21 Winter Outlook | Pow Mow Introducing 'Traffic Light' System for Different Scenarios
Snowbasin – Snowbasin Resort, UT Announces Winter 20/21 Upgrades and Safety Measures
Deer Valley Resort – Deer Valley Resort, UT Outlines COVID-19 Plans | Ski Buffs Won't Cut It — Approved Face Masks Required
East Coast
Vermont – Vermont Government Provides Operating Guidelines for Ski Resorts | Some Policies the 'Most Restrictive in the Country'
Killington, VT – Killington Resort, VT Unveils Winter 20/21 Operating Plan | Late Opening and Parking Reservations Required for All
Jay Peak Resort, VT – 2020+21 Jay Peak Resort, VT Anticipated Operating Plan | No Reservations and Walk-Up Day Tickets Available
Sunday River, ME – Sunday River Resort, ME Offers Insight into What Winter 20/21 Will Look Like
Arizona / New Mexico
Taos Ski Valley, NM – Taos Ski Valley, NM Announces 2020-21 Operating Plan | 50% Capacity, Tickets to be Purchased in Advanced
Arizona Snowbowl – Arizona Snowbowl Shares Operating Plans for 20/21 | Mountain Access Will be a 'First Come, First Served' Basis
Alaska
Alyeska – Alyeska Resort, AK Outlines Operational Changes for Next Season | No Reservations and Strict 'No Mask No Service' Policy
Canada
RED Mountain Resort, BC – RED Mountain Resort, BC Winter Safety Protocol | Social Distancing Benefits to Having 'Most Acres Per Skier in North America'
CMH Heli-SKiing, BC – CMH Heli-Skiing Winter 20/21 Operating Plan | Masks in Helicopters, All Guests to Sign a Pledge