Brought to you by 10 Barrel Brewing
Report from February 5th, 2021
Photos in chronological order
Yesterday, I made the pilgrimage to Terminal Cancer Couloir in the remote Ruby Mountains of Nevada.
Terminal Cancer is one of the "50 Classic Ski Descents of North America".
I arrived a bit before 10am and I was excited as there was a bit of wind up high.
Wind up high refreshes the chute constantly so no matter how many people are in front of you (this thing is busy) you get a fresh track.
I saw 3 people coming down the apron and hoped to chat with them about conditions but our paths didn't cross.
As I got near the mouth of the couloir the wind picked up and a small sluff of snow rolled down to me and buried my feet up to my ankles.
Right then, I contemplated turning around.
It wasn't a great sign that sluff was making it this far down – maybe it was coming off the walls above the chute?
I should have turned around.
5 minutes later – abruptly – the wind started howling.
It was now gale force.
The wind ripped down the chute, spun snow in barbaric circles, and started hurling snow off the rock walls in torrents.
I couldn't see, I couldn't move, I couldn't hear, I could only feel.
Fear.
Fear squeezed my internal organs like vice-grips on a tangerine.
I transitioned from walking to skiing as fast as I could.
Goggles improved my existence significantly.
I skied down the little bit of the chute that I'd entered in a hurry.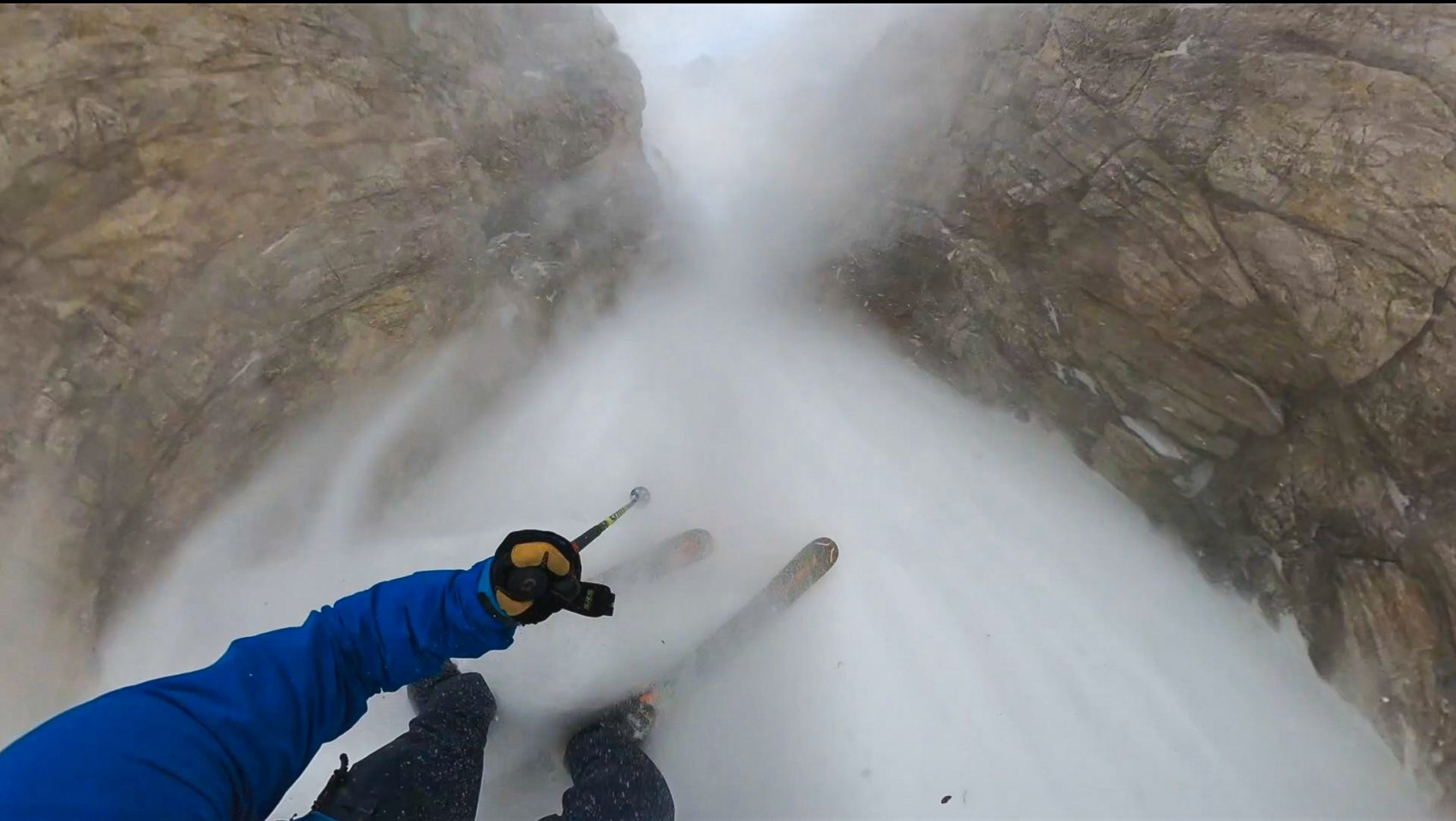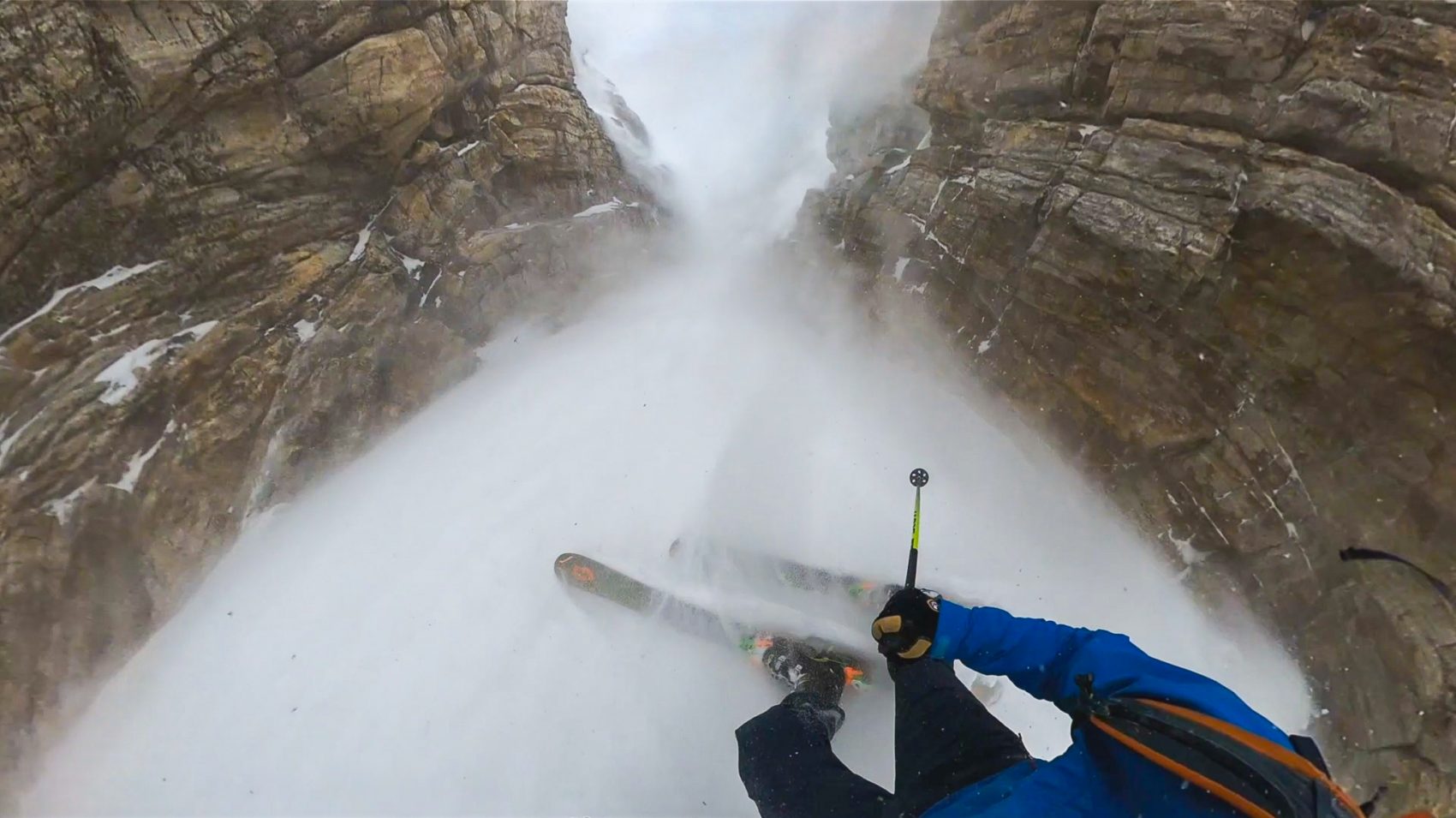 A vicious gust slammed me in the back as I dropped in and made it clear I wasn't welcome.
Snow poured off the chute walls and was thrown back into the air before it could hit the ground below.
The grinding wind and snow fully blinded me just as I burst out of the couloir onto the apron below.
It all stopped in a flash.
I could see, I could hear, and my being buzzed…
My level of fear immediately dropped.
My consciousness kicked in.
I knew I should still be afraid.
I raced down the apron on an inadequate 8″ snowpack through burned bushes and small trees with branches piercing up through of the snow like spears.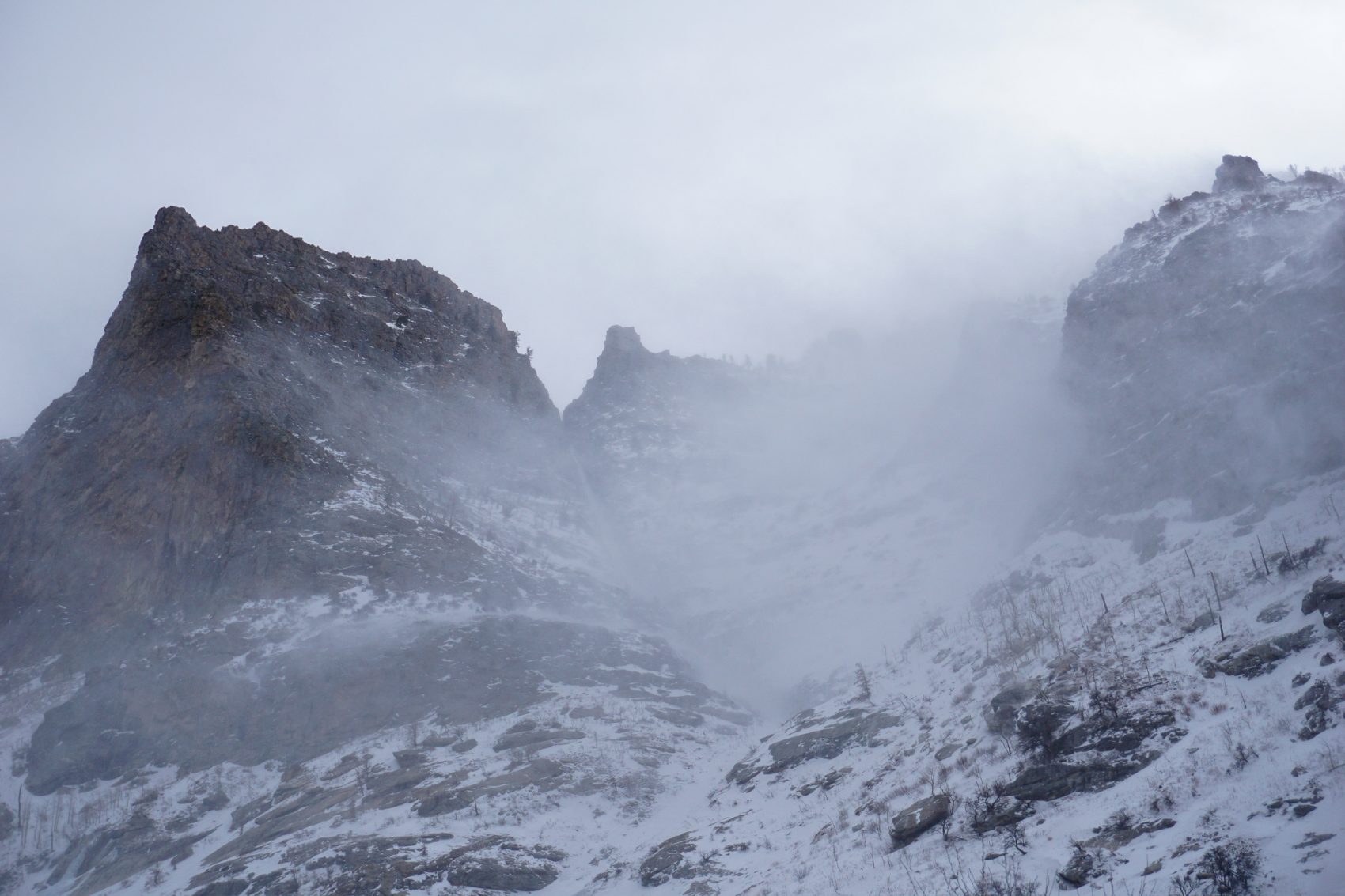 Out of the path of Terminal Cancer's wrath, my pulse slackened, my breathing calmed.
I took a deep breath.
Then another.
I laughed.
"That escalated quickly!" I yelled out.
I relaxed into the short slog across the burned-out forest back to the car along the creekside.
About 25-minutes after being in the chute, I watched a small avalanche rumble down the apron.
Had I been hit by that avalanche, I don't think it would have been good.
That apron is full of rocks, dirt, spiky branches, and stumps held within a very thin snowpack.
The wind taught me a ferocious lesson today.
One I won't forget.
Recent Backcountry Reports: