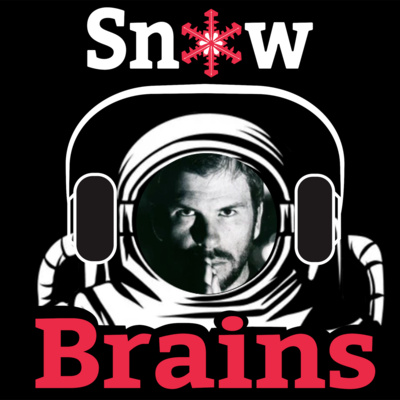 Brought to you by Elevenate & Brian Head Resort, UT
My guest today is Mike Douglas – The Godfather of Freeskiing
This episode is brought to you by Brian Head Resort, UT
Lift tickets are as low as $29 at Brian Head Resort, located in Southeastern Utah. You'll also enjoy FREE $10 resort credit on select dates! Use your Couduroy Cash on resort restaurants, snow tubing, ski lessons, and much more! While supplies last, get $29 lift tickets with a bonus $10 Corduroy Cash, only at brianhead.com
Did you know kids ages 12 and younger SKI FREE at Brian Head Resort? Brian Head Resort is located in southern Utah, where little rippers ski FREE – no purchase required! That's FREE. F-R-E-E. Learn more at brianhead.com. That's brianhead.com
Get FREE lodging this season at Brian Head Resort! Stay minutes from the slopes and wake up rested to ski Utah's famous powder. This deal won't last long. Book your today at brianhead.com
This episode of the SnowBrains Podcast is brought to you by Elevenate
Not ready to compromise on quality, fit, and function? Elevenate ski gear is designed by athletes for athletes to feel like a second skin, infinitely comfortable to ski in, dependable and protective when nature shows its harshest side. Technical ski gear that allows you to discover the mountain without compromising. Designed and developed in Åre, Sweden. Discover this year's collection at elevenate.com.
Elevenate was founded by professional skier Sara Rönngren and Professional mountain guide Jimmy Odén. They wanted to create the best ski gear. So, in 2010 they founded Elevenate. Designed in Åre, Sweden, combining the freeskier's playful spirit with the mountain guide's uncompromising attitude to gear. Tested on the mountains of their doorstep, with decades of skiing and curiosity going into every stitch and detail. Find your favorites at elevenate.com.
Damn it feels good to be a skier. right? Elevenate enhances the experience of freedom and exploration of the mountain with trustable gear. They never compromise when creating gear for long-term use in the mountains, whether this relates to the design process, the choice of materials, or production. Find the gear you can trust for years to come at elevenate.com.
Please enjoy!
***
If you enjoyed this podcast, please share it with friends & family, and please subscribe.
Follow SnowBrains: SnowBrains.com
Facebook: facebook.com/snowbrains
Instagram: instagram.com/snowbrains
Twitter: twitter.com/snowbrains
TikTok: tiktok.com/@snowbrains
YouTube: youtube.com/snowbrains
Buy SnowBrains gear:SnowBrains.com/shop/
***
The SnowBrains Podcast Episode #45 – Mike Douglas – The Godfather of Freeskiing – Recorded on September 27, 2022, in the Park City, UT (Miles Clark) and Whistler, BC (Mike Douglas).
This episode was edited by Jared White
Music by Chad Crouch
Host, producer, and creator = Miles Clark
About The SnowBrains Podcast:
Download & Subscribe to "The SnowBrains Podcast:"
The SnowBrains Podcast Season 1 Episodes:
The SnowBrains Podcast Season 2 Episodes:
The SnowBrains Podcast Season 3 Episodes: